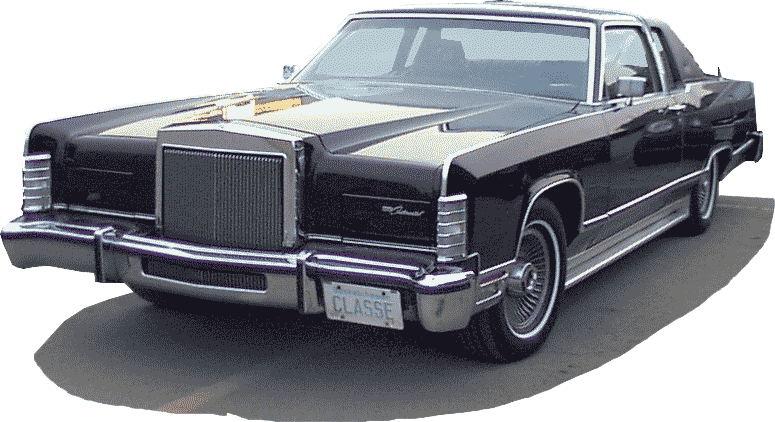 Heavy Metal
FTLComm -Saskatoon - Tuesday, April 1, 2003

From 1958 onward North American auto manufacturers began a steady year by year expansion of what the basic car was. By the late seventies big cars were really big weighing in at about three ton and needing engines of more than 400 cubic inches to move themselves down the highway.

But the fuel crunch from the early seventies was already taking its toll and smaller, lighter and a move to V-6 front wheel drive began in the early eighties.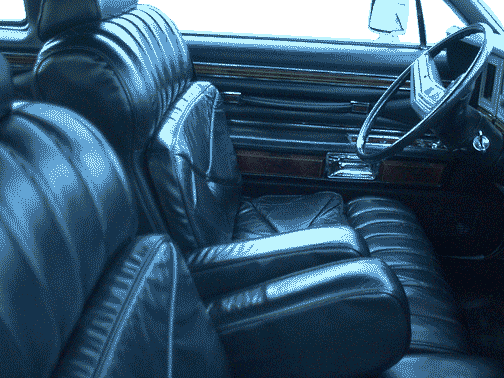 We spotted this relic from the late seventies on a parking lot in downtown Saskatoon Saturday night.

At the time Ford was doing well with its full size sedan but each year its compact vehicles were claiming more of the market and the full size Lincoln Towncar was a truly big luxurious car.

Ford had a habit of developing a new version of its big luxury coupe the Lincoln Continental about every five years or so. It was always a mystery as to who made up the market for these luxury two door machines. Designed to provide its driver and his only passenger with the ultimate in comfort and as you can see in this version the leather interior gives the feeling of being in a big black glove.

It is perfectly obvious that the owner of this example takes great pride in his black chariot with its "CLASSE" license. Most vintage cars presented on this site need just a little photo touchup to make them look their best, this one is shown here just the way the camera seen it and recorded it for you.

It might just be that the auto makers had it right all along realising that a large segment of the driving public would like to have a vehicle that is huge, safe and comfortable. The modern high end SUVs have followed this theme and are really just a little taller versions of this machine.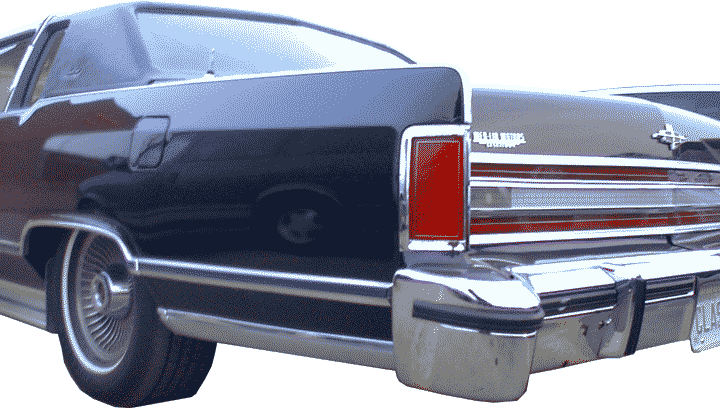 ---
Return to Ensign - Return to Saskatchewan News
This page is a story posted on Ensign and/or Saskatchewan News, both of which are daily web sites offering a variety of material from scenic images, political commentary, information and news. These publications are the work of Faster Than Light Communications . If you would like to comment on this story or you wish to contact the editor of these sites please send us email.
Editor : Timothy W. Shire
Faster Than Light Communication
Box 1776, Tisdale, Saskatchewan, Canada, S0E 1T0
306 873 2004