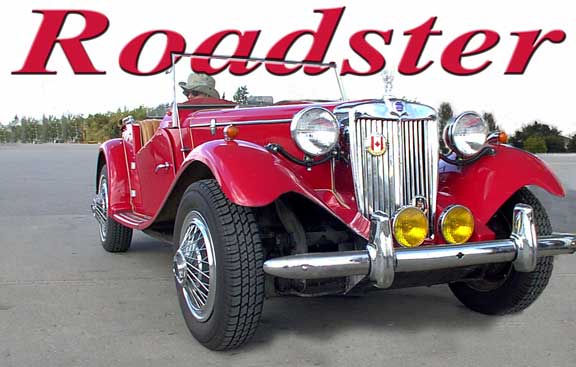 FTLComm - Tisdale - August 29, 2000
Sometime you see a car that talks to you, I suspect the owner of this one heard a big yell when he first saw this one. Looking a lot like a classic MGB this remarkable kit car was put together by a shop in Winnipeg then raffled off. The winner sold the car to its present owner.


Though it looks like a British sports car this car has a neat little German Volkswagon under it with its reliability and good manners. However the sole of this car is in its classic lines and extreme detail.

As I talked to the owner about his great little car he said "remember the feeling you had when you were sixteen and first got your license, that's how you feel all the time behind the wheel of this one."

I guess we could call it that Red Roadster feeling. A kind of excitement and just plain fun of a car designed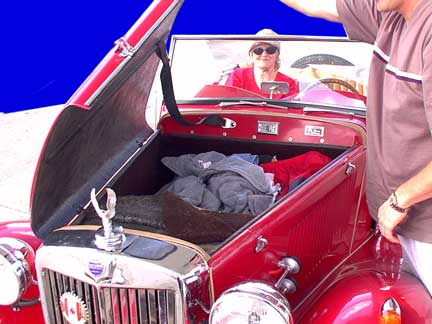 for recreation and fun.
However, the owner showed me some interesting practical aspects of having a car with the engine tucked conservatively away under the back of the car and that was a huge amount of storage under the "bonnet".

A two seat classic sports car with loads of storage and a barrel of laughs to drive and enjoy, what more could anyone ask for, well perhaps a little less attention everywhere you go might be nice but, even that can be a little fun.

Kit cars are not something that one throws together on a weekend, they require a long time to build but even longer to get them to look as classy as this one. The smart attention to detail sets this one apart and makes it a truly unique driving experience. When it comes to filling it with gas the ornament on the front comes off as it is the gas cap.