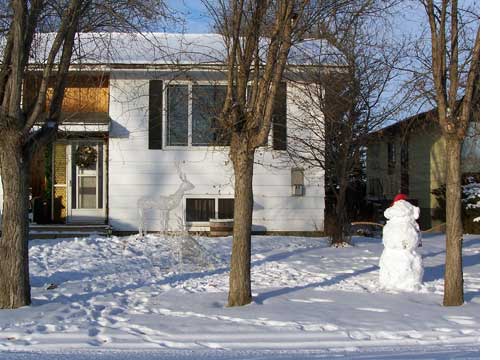 I, as you, have been around for a few years (believe I have about 5 on you) and until the last few years, never understood the Pre-Pre Christmas decorating. My spouse and I were married 34 years before I relented and put lights up outside. That was in 1995, and it was C-O-L-D; damn near froze all of my extremities. The same thing the next year. Finally; I smartened up and put the lights up in late October or early November, when the temperature was tolerable. Mind you, I am adamant that they are not turned on until December 1st. I would prefer waiting until December 13th , which would leave 12 days to Christmas; however, there are two of us in this partnership, and although I consider myself the President of the corporation; when all is said and done I have to comply with the wishes/orders of the C.E.O. (guess who that is).
I suspect that in a lot of cases , the early decorating of the outside would be (as in my case), to take advantage of the more temperate weather to work outside.That being said; I've come to accept it, and also suspect that once the decorations are up; those with young families would be hard pressed to turn them on.
Now; in regards to Christmas music and Christmas sales, etc.starting immediately after Halloween - that I cannot and truly believe I never will accept (particularly the music)!

Return to Ensign
This page is a story posted on Ensign, a daily web site offering a variety of material from scenic images, political commentary, information and news. This publication is the work of Faster Than Light Communications . If you would like to comment on this story or you wish to contact the editor of these sites please send us email.
Editor : Timothy W. Shire
Faster Than Light Communication
Box 1776, Tisdale, Saskatchewan, Canada, S0E 1T0
306 873 2004