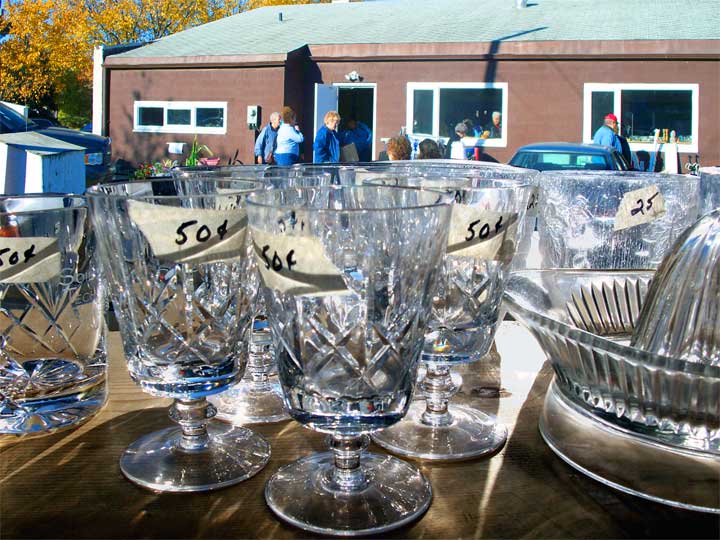 St. Matthew's 'big' fall sale
FTLComm - Tisdale - Thursday, October 2, 2008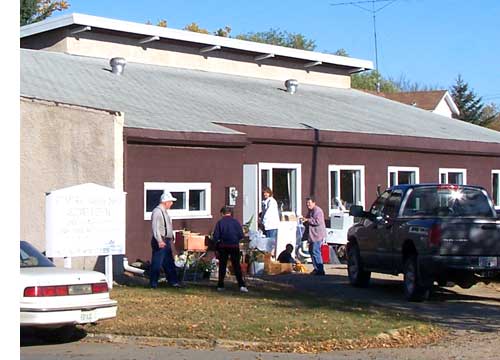 This year's fall sale at St. Matthew's Anglican Church is one of the larger sales they have had and when I drove by at 8:10 this morning there were already people waiting to get in when the sale began at 9:00.
I didn't get to the sale until around 9:30 and the church hall was jammed with people. It was difficult to get through around to get these pictures. People were good natured and the items for sale were as wide a range as can possibly imagine. From computers, to books, sofas and collections of lamps, the volume of good just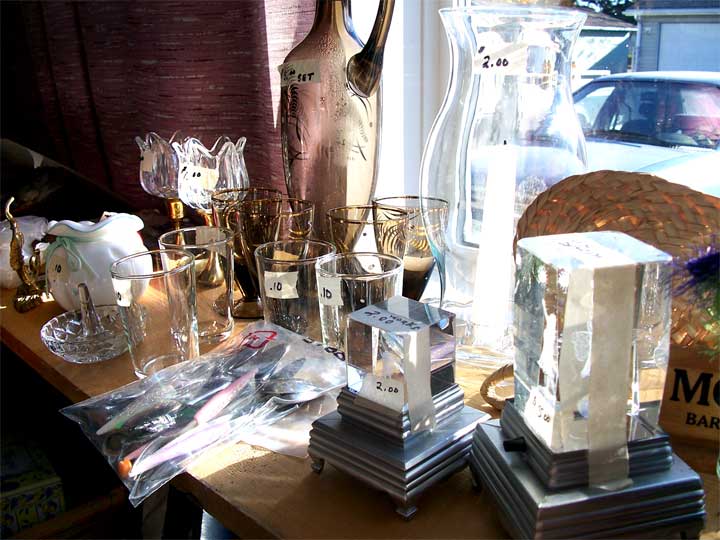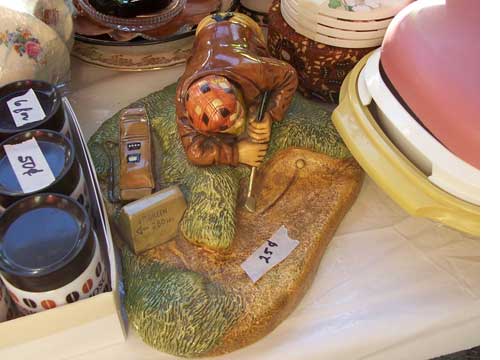 simply staggering.
Shoppers worked their way around the tables with cardboard boxes in hand to stow the items they had discovered while a few children tested out the toys and did a little exploring.
This sale opened this morning and goes from 9:00 until 5:00 Friday and 9:00 to 12:00 Saturday. Don't worry if you couldn't make it this morning because there are bargains galore and more than enough to satisfy every shopper who gets a chance to work their way around the tables.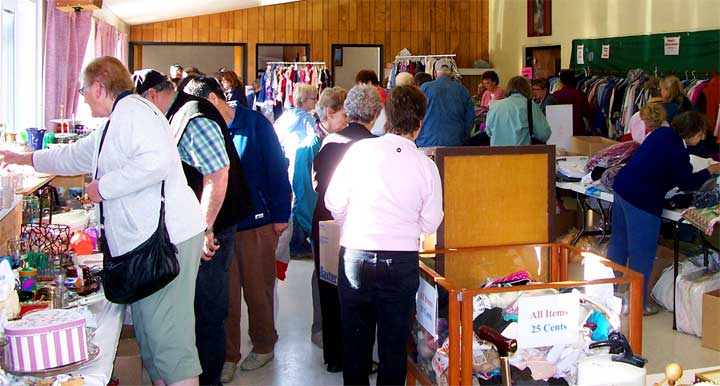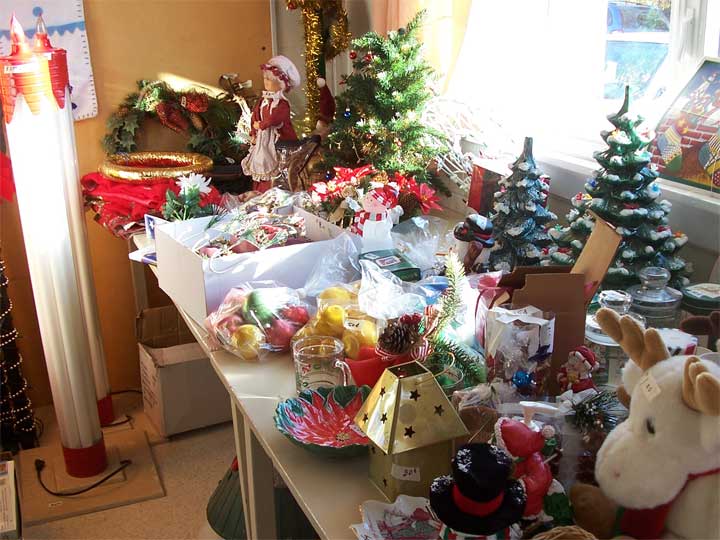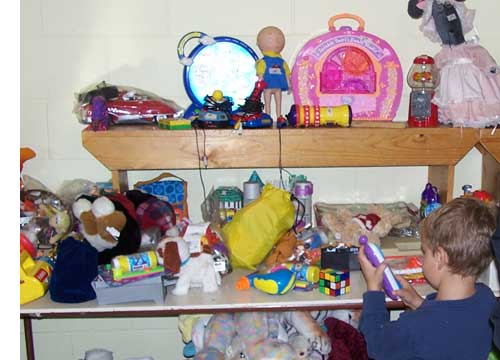 The selection of Christmas items was just amazing with huge selections of lights outside as well as this overflowing table (above) of decorations.
The toy section is really remarkable because the folks stocking this sale have taken a lot of time to make sure what is on and under the tables is in working order and of excellent quality. The doll collection really caught my eye both for the impressive quality but the outstanding bargain prices that made this a worthwhile shopping experience.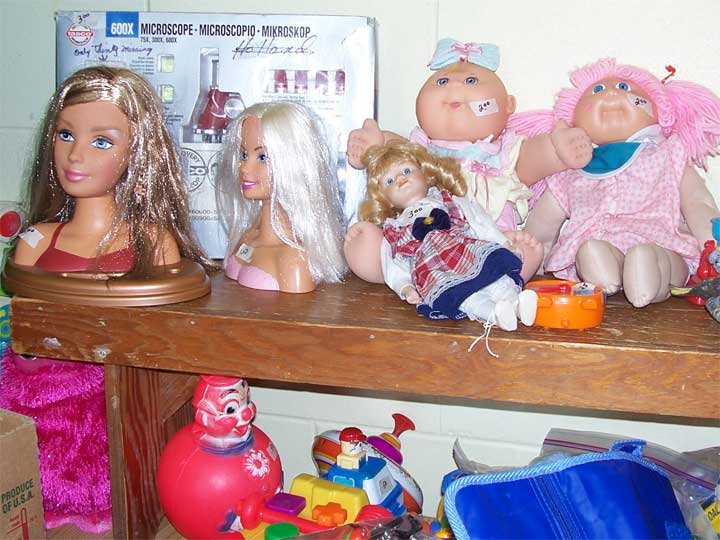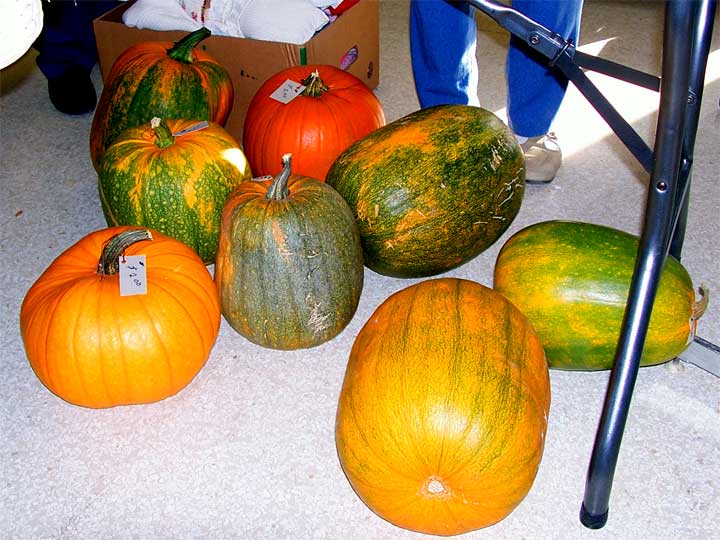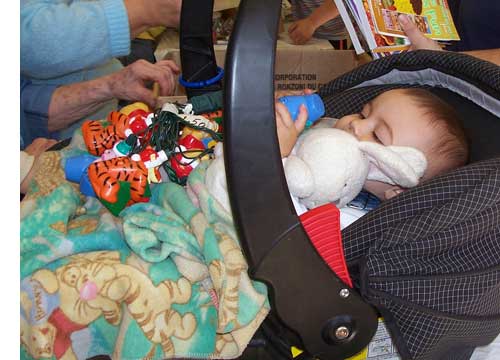 Under one of the tables was this neat collection of pumpkins (above) while outside there were house plants and a great selection of vegetables.
As you can see not all of the shoppers were as enthusiastic about the sale and were able to sleep right through the whole adventure. But, this guy (below) was right into the bargain hunting experience and seemed a bit confused with the odd television with the round screen, but what the heck, he watched it for a while anyway.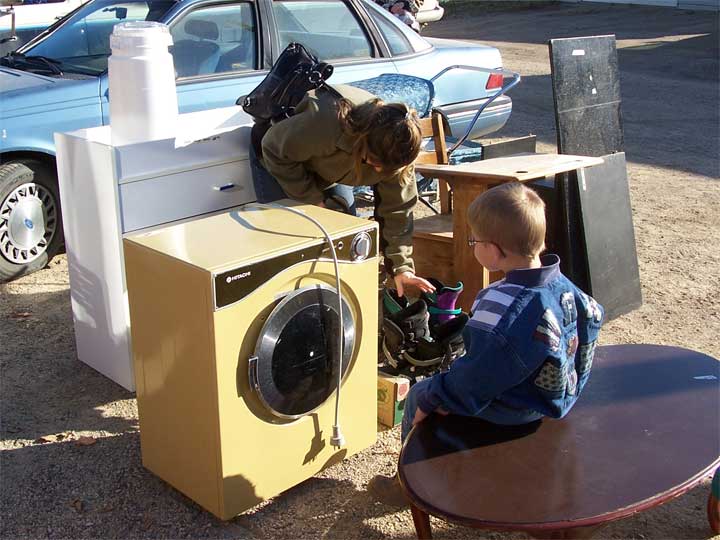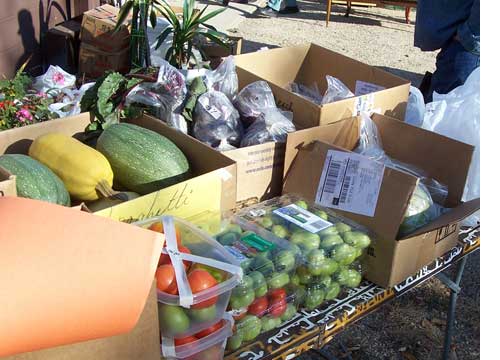 If you do get a chance to get to the sale Friday or Saturday be sure to get a coffee and a piece of the most remarkable cake that seems to be a part of the St. Matthew's rummage sale tradition.
St. Matthew's depends on the spring and fall sales for money to carry on with many of their projects and so besides finding some amazing bargains by supporting the sale you are contributing to an important part of the community.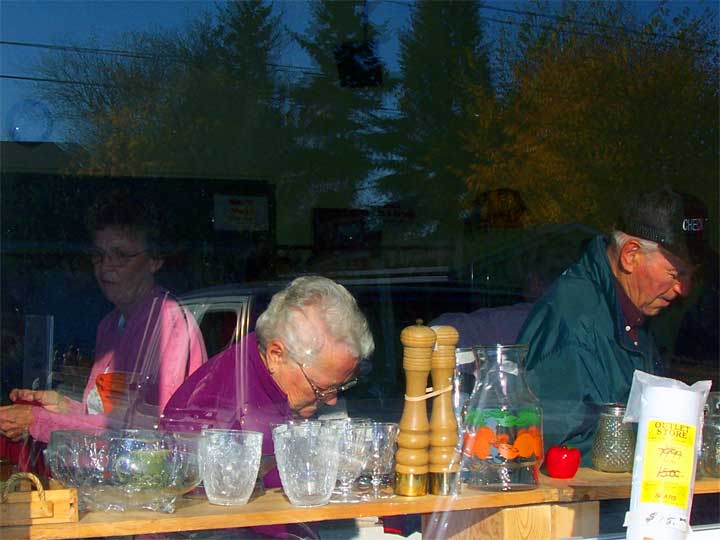 ---
Return to Ensign or Saskatchewan News
This page is a story posted on Ensign, a daily web site offering a variety of material from scenic images, political commentary, information and news. This publication is the work of Faster Than Light Communications . If you would like to comment on this story or you wish to contact the editor of these sites please send us email.
Editor : Timothy W. Shire
Faster Than Light Communication
Box 1776, Tisdale, Saskatchewan, Canada, S0E 1T0
306 873 2004