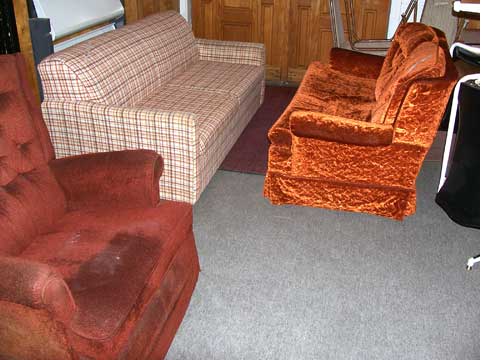 sale is the table of pottery and it is really extensive.
The real bargains at this sale are the clothes. There are just loads of outstanding quality clothes for all ages.
This spring's sale has two kitchen table and chair sets and quite a bit of other furniture.
There will still be lots to look over Friday and Saturday morning.