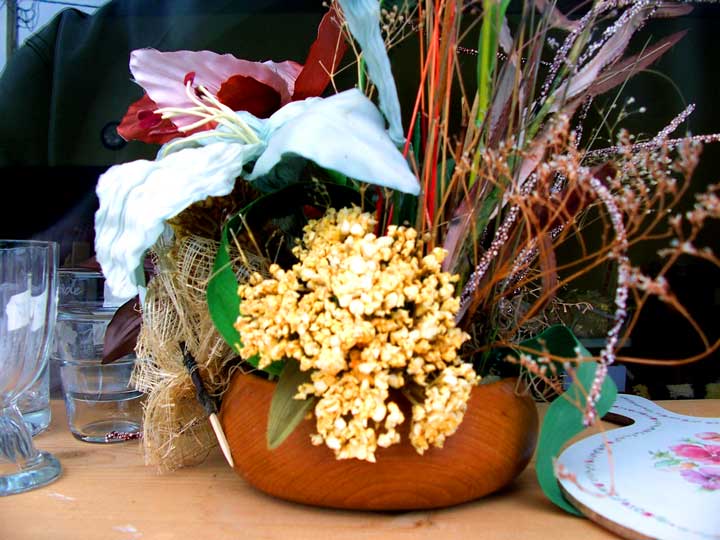 St. Matthew's spring sale
---
FTLComm - Tisdale - Thursday, April 30, 2009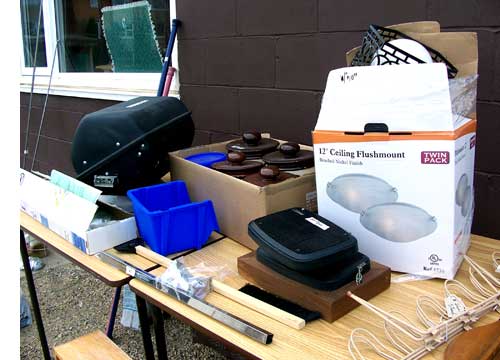 The Anglican church hall was crowded this morning when the doors were opened for the annual spring rummage sale. But It was nearly 5:00 this afternoon before I was able to drop in and get some pictures of this year's spring event. The sale runs for all of Friday and Saturday morning.
It never ceases to amaze me when I look over the huge variety of things that are found at each of the spring and fall sales at St. Matthew's. From speakers to appliances and things you might need to things no one would ever need, its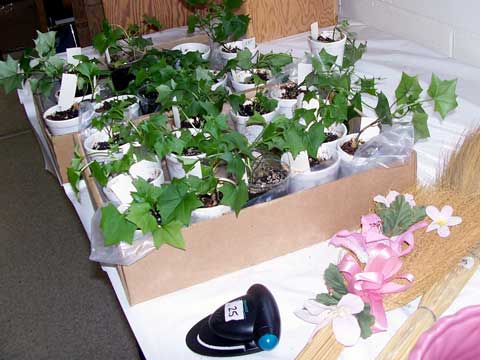 all at the sale each spring and fall.
One thing is certain you can certainly fill up your cupboard with excellent coffee mugs. There is a large number of Christmas mugs in their own section of the displays.
There are some delicate potting plants still available and (below) a staggering number of sewing patterns. This collection would have come from someone who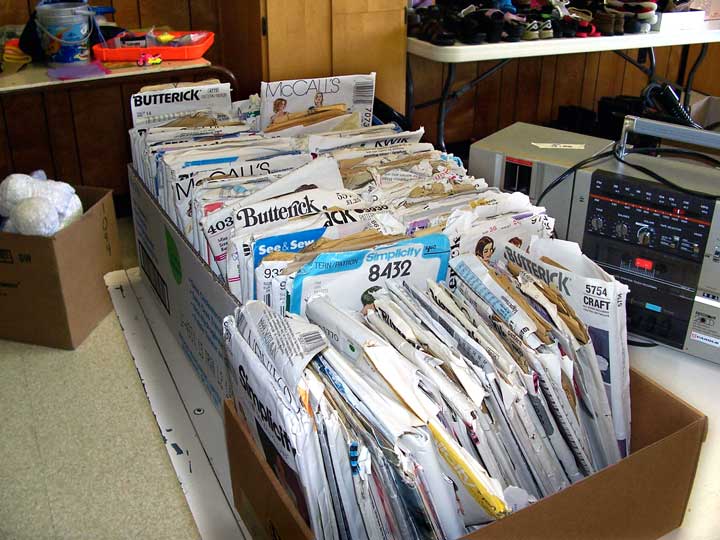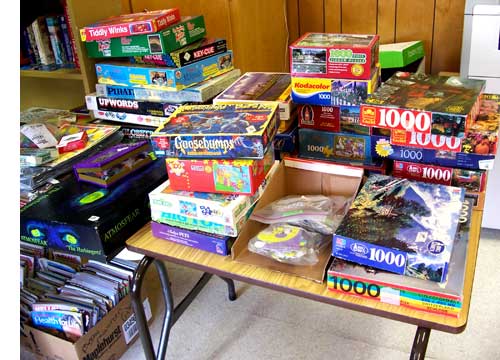 really must have had a passion for creating things with a sewing machine.
As always there is a good selection of books but this sale has a large number of first rate puzzles and an extensive selection of computer software.
I seen a nice sofa and chair set and (below) this pair of classical wing back chairs.
If you don't feel like shopping drop in anyway for coffee and a cookie.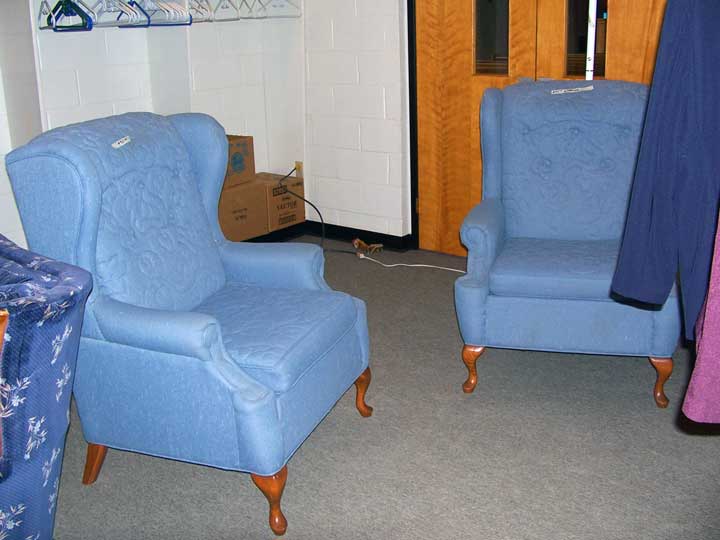 ---
Return to Ensign
This page is a story posted on Ensign, a daily web site offering a variety of material from scenic images, political commentary, information and news. This publication is the work of Faster Than Light Communications . If you would like to comment on this story or you wish to contact the editor of these sites please send us email.
Editor : Timothy W. Shire
Faster Than Light Communication
Box 1776, Tisdale, Saskatchewan, Canada, S0E 1T0
306 873 2004