Anglican Church Holds Spring Sale
FTLComm - Tisdale - May 3, 2001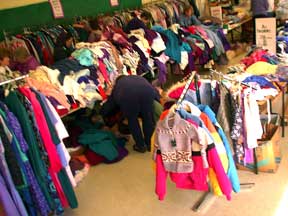 St. Matthew's Anglican Church in Tisdale holds a spring and fall rummage sale. The church expects to raise a substantial amount of money each year with these projects and the community considers them the best of the garage sales. For a week in advance a group of members of the church prepare for the sale assembling the goods and then putting a lot of effort into displaying everything.

This is one of those sales where there are some real bargains and some equally amazing treasurers to be found. I spotted a Bee Gee's Album (vinyl) for 25¢ or for 10¢ a tiny little camera that just used a 110 cartridge and the little camera was designed not to have a case.

Everywhere you look there are odd items and for someone who is a collector this is the place to be. This has been the case every year at these sales and each one seems to come up with even more unusual items.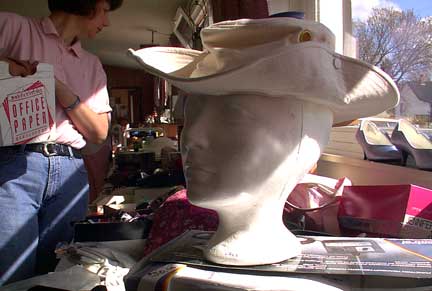 The sale got underway at 9:00 this morning and these pictures were taken around 10:30 and as you can see there were lots of people taking advantage of this great sale. If you drop in have a coffee and a cookie the sale runs until Saturday.

Along the East wall are the unusual collectors items and there are many bargains to be had as well as some things that you just may never have seen. These pictures attempt to show off some of the items but there are just so many things that only a few groups could be shown.

The $15.00 price tag on the antique telephone is one of the most expensive items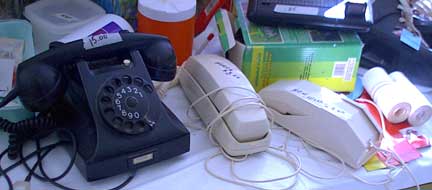 and clearly a bargain. This old phone has all its original markings and is clearly not something SaskTel rented to its customers.

Though many items are only a few cents this sale will bring in between two and three thousand dollars.

Besides the items shown in these pictures there are bedding plants and a complete toy area with big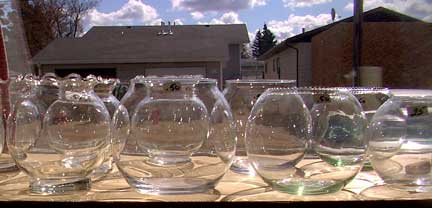 small and rare toys. Then there is the library, a huge collection of books of all kinds from paperback novels to antique bound book collections.

The Anglican Churches in Canada are in a very tense period of their history and raising funds has to be a regular feature of their programming. Tisdale is not in one of the diocese that is being sued but most Anglican Churches in the province are faced with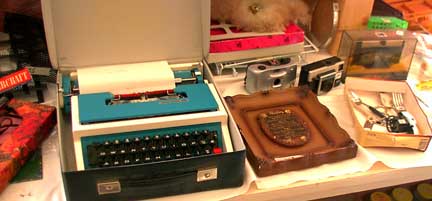 trying to find literally mind boggling sums of money to meet the costs of the claims resulting from the various boarding schools operated by the church. The federal government has made it clear that the churches and that includes the United Church, Roman Catholic Church and Anglican churches are on their own in reaching settlements with First Nations people who were subjected to the enforced assimilation associated with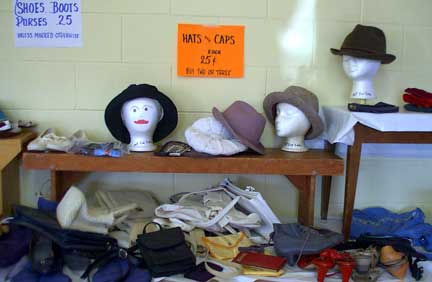 this schooling program. Though it is clear that the churches were merely willing partners with the government in this cultural modification program there is sufficient evidence to suggest that church leaders of the time considered the role of the residential schools as vital in civilising the Canadian aboriginal population.

Anglican Church authorities speculate that as the smallest of the churches it is possible that settlements will fatally cripple the Anglican Church of Canada to the extent that it may have to drastically curtail its operations if not worse.