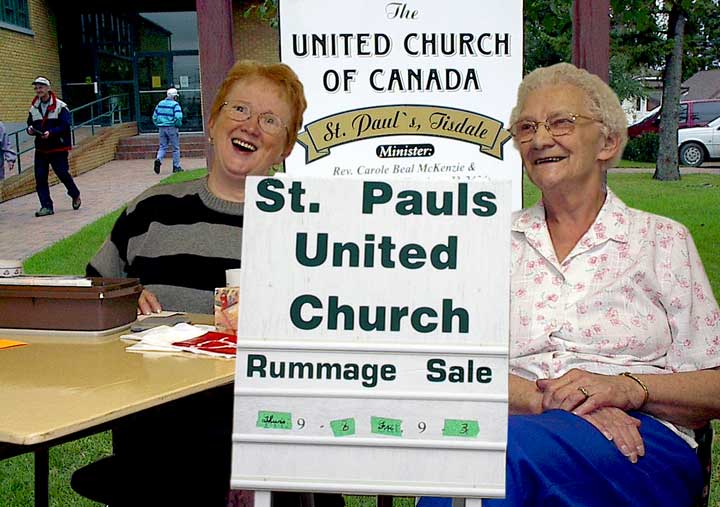 St. Paul's Fall Sale
FTLComm - Tisdale - Thursday, September 18, 2003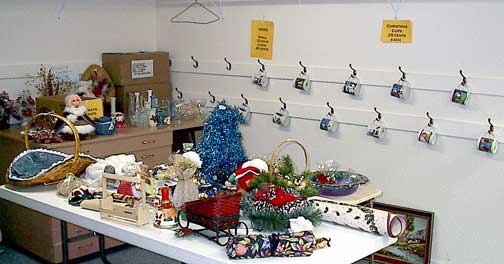 The size of this sale was quite a surprise. The whole of St. Paul's United Church basement is full of goods in this fall's rummage sale which began this morning and continues to tomorrow.

Christmas items, clothing, tomatoes, toys, books and the other sort of things that show up a a sale like this one.

For me it was three things, a radio I really needed, this cost me 25¢ and even had batteries, Noltan Nash's book and an antique 1986 computer.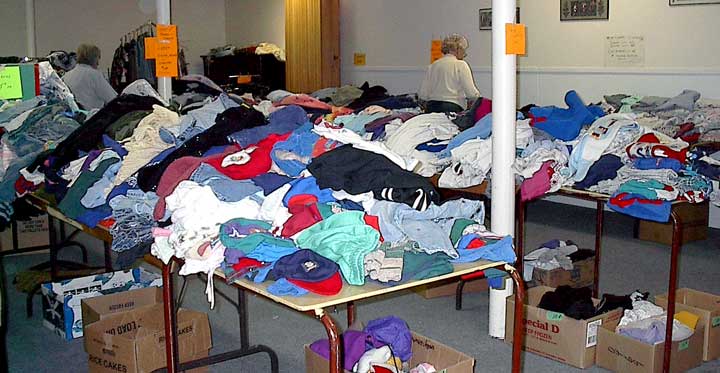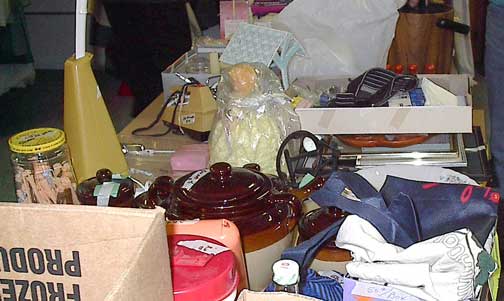 There will be lots of goods on hand tomorrow morning at 9:00 when the sale gets underway for its last day as there were boxes of things still unopened when I was there at 10:30 this morning.

It seems like a long time since the spring series of garage and yard sales and this fall each of the churches will have sales like this one so keep an eye open for them as there will be bargains at each and every one.

I should have stayed and had coffee and cookies with the folks below as they were enjoying the sale around a table in the corner.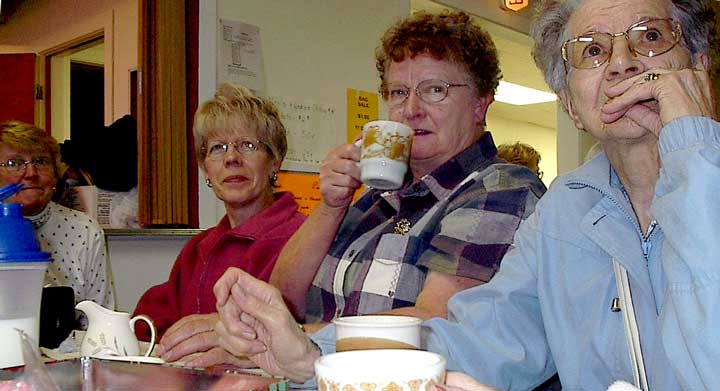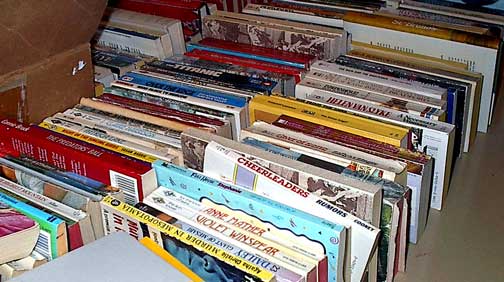 There were several sets of books as well as a very large collection of paperbacks. My Noltan Nash book cost me 25¢ but I did not see any of the ones I have been looking for. I will be prowling through the other fall sales watching for "Dick and Jane". I remember clearing those out of schools decades ago and now realise that they were are part of a whole generation of people and I should have a copy of each in my library.

But you never know what you will find at one of these sales!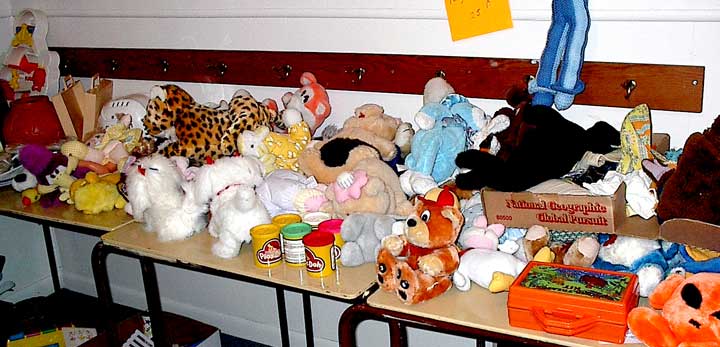 ---
Return to Ensign - Return to Saskatchewan News
This page is a story posted on Ensign and/or Saskatchewan News, both of which are daily web sites offering a variety of material from scenic images, political commentary, information and news. These publications are the work of Faster Than Light Communications . If you would like to comment on this story or you wish to contact the editor of these sites please send us email.
Editor : Timothy W. Shire
Faster Than Light Communication
Box 1776, Tisdale, Saskatchewan, Canada, S0E 1T0
306 873 2004