This template approach is found in the creating of movie editing in iMovie, and the saving of the product in iDVD which not only does the heavy lifting but turns it out so that your work is distinctively your work and the nature of the template is lost in the details. Apple's word and document producing software is a thing call Pages which is a part of iWork and it is outstanding but it is efficient and easy to use provided the user does not insist on re-inventing the wheel each time out.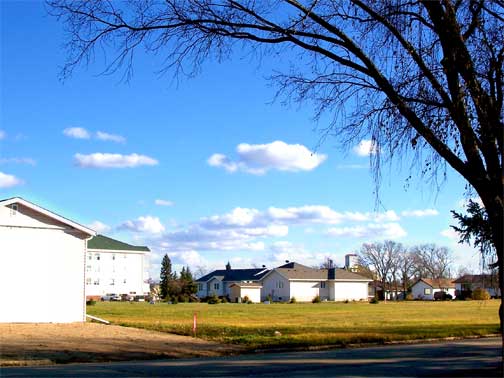 Apple has followed up with a presentation software package called Keynote that produces far better and easier to product projects than PowerPoint and it does it all with clever use of templates and built in themes.
When it comes to the boring business of doing a spreadsheet everyone assumes you have to do it with Microsoft's Excel but that is simply not the case. Apples brand new iWork Numbers is absolutely dazzling and so easy to use you wonder how you ever did that sort of thing in the past as it creates automatically charts and graphics to illustrate what those number mean.
When it comes to web page production most web designers left the manual page production business about three years ago, well that is for some old guys like me who still do most things manually. But not really, all my pages are created using Dreamweaver and each new page is based on an existing page. This document was originally "house08" which served as the template for this document.
But starting at the beginning to create a new web site now designers rely upon laid out design formats which they customise in some cases the entire site is based on a template. Apple has an outstanding product for web development which comes free with each computer as part of iLife called iWeb. Our parent web site was made with this software.