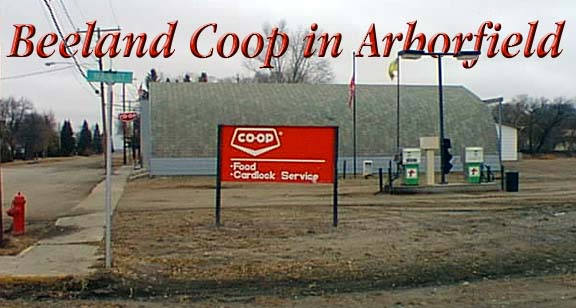 FTLComm - Aborfield - November 18, 1999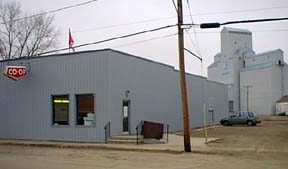 Arborfield is a thriving community with a very nice grocery store, a cafe, a meat market and a hotel. The Beeland Coop has been a part of the community since the forties and for a village it offers a surprisingly complete shopping centre. The cardlock is a handy twenty-four hour a day fuel stop and the store has a full line of groceries and more then the necessities in hardware and other supplies.

The prices in Arborfield are the same as in Tisdale and the sales and specials offer the same good values that one can experience in a larger centre. I was particularly impressed with the produce section (see bottom picture) that looked every bit as good as the produce sections in Melfort, Tisdale or Nipawin.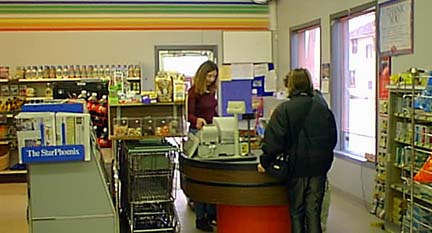 Strolling around the Arborfield Coop reminded me of the Coop store I worked in as a teenager for fifty-cents an hour. Only this one is much better stocked and of course lacks the large amounts of bulk foods that was the normal fare of the 1950s. (Best was the cheese block, I still miss that.)

Four people work at the outlet three full time and one part time. At 1:30 on a miserable and chilly Wednesday afternoon there were several customers in the store but the clerk had time to talk to me and tell me about her store.