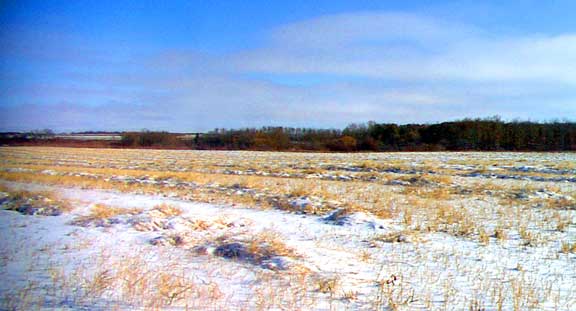 And . . . then it snowed
FTLComm -Tisdale - Friday, October 18, 2002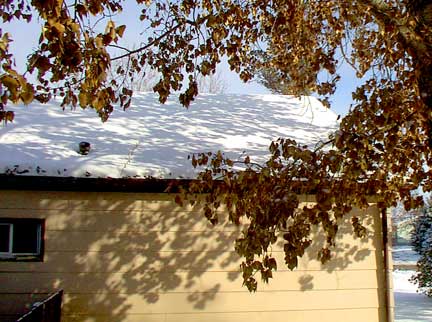 Snow at this time of the year is perfectly normal but also particularly galling as farmers who had seen their hopes of a crop dashed in July suddenly saw their fields filled with growth in August from the rains that came so late.

The crop at the top of the page has been ready to harvest for some time and we saw pictures of it last Thursday but the days now are so short and it lies now covered with yesterday's snow fall and it is likely to remain here until spring.

The snow began falling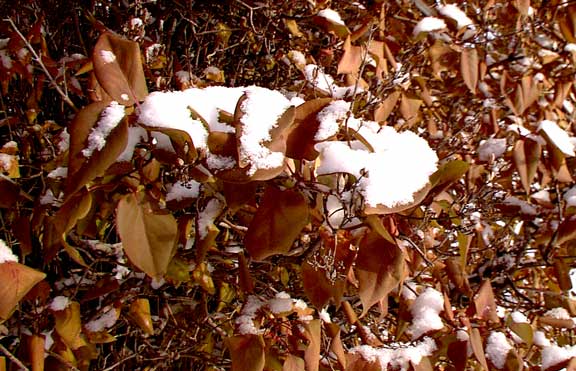 here in Tisdale around midday yesterday and by four in the afternoon the streets were covered with ice and about four inches of freezing snow. The poplar tree that shades our driveway still has most of its leaves as the snow sits on the neighbour's roof and lilacs.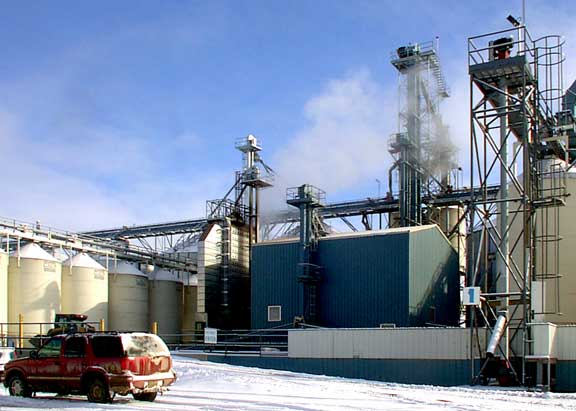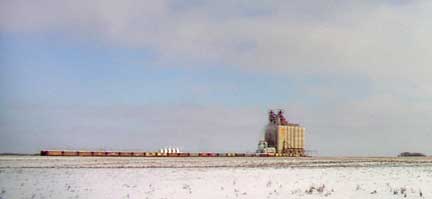 As I drove West of town this morning I looked back toward town noting that the Alfalfa dehydration plant was shut down but smoke was pouring from Louis Dreyfus. Also to the East of town a plume of smoke was rising from the Wheat Pool's Harvest Valley terminal.

In both cases the cause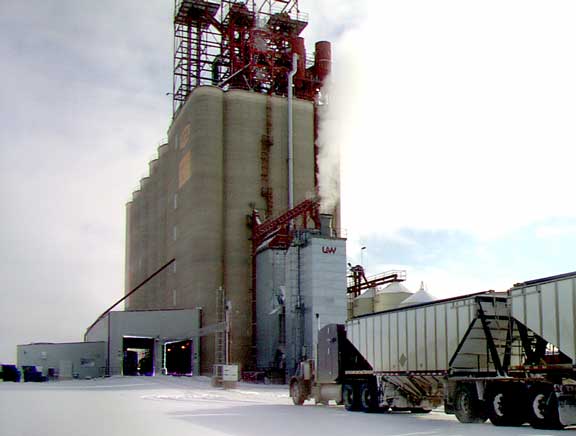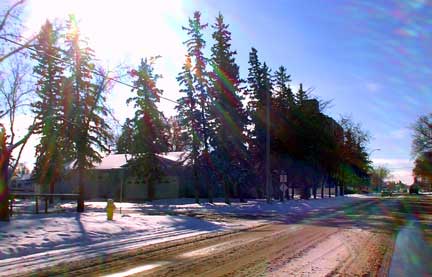 for the smoke is the efforts by farmers to salvage some of that crop out in the fields and they have harvested what they can a little damp and the dryers on the farms and at the terminals are running in high gear to bring the moisture content down to storage levels.

Though twenty to thirty percent of this year's crop is laying swathed in the fields the atmosphere in town has changed dramatically. With Canola at over $9.00 a bushel and wheat looking very good the year that had looked like it was crop insurance and or nothing has turned around and there is something out there, enough to pay the bills around here and to the East enough to show a modest profit. The belt between Tisdale and Ridgedale/Zenon Park is however next year country while spots here and there have either crop in the bin, at the elevator or feed available for sale. One way or another there is some money and despite the snow the median has been crossed from failure to close to break even and then some.
---
Return to Ensign - Return to Saskatchewan News
This page is a story posted on Ensign and/or Saskatchewan News, both of which are daily web sites offering a variety of material from scenic images, political commentary, information and news. These publications are the work of Faster Than Light Communications . If you would like to comment on this story or you wish to contact the editor of these sites please send us email.
Editor : Timothy W. Shire
Faster Than Light Communication
Box 1776, Tisdale, Saskatchewan, Canada, S0E 1T0
306 873 2004