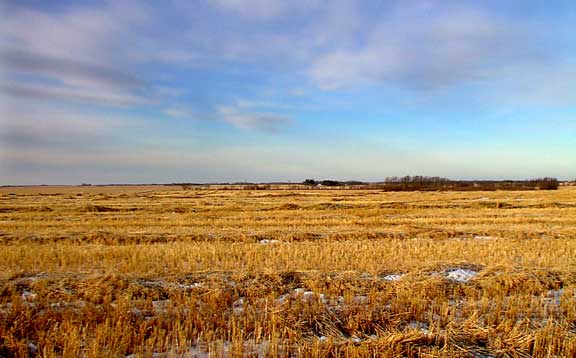 Stasis
FTLComm - Tisdale - Monday, December 9, 2002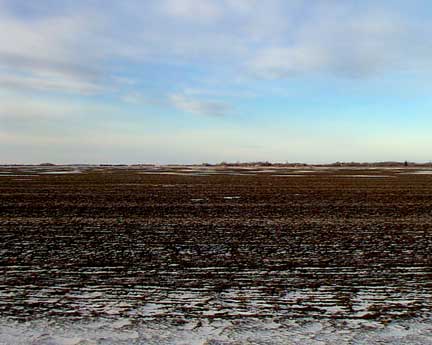 The 2002 crop year really will not end until fields like the one above are harvested in April. The variations from one area to another are enormous with a patch South of Ridgedale and Zenon Park where there was simply nothing to harvest to a few miles North where whole farms remain laying in the fields while others took their crop off and sold it for dehydrated feed.

These pictures are only two or three miles West of Tisdale and about four miles South where there are so many fields that have been blackened. The poor crop plowed under or harvested then the field worked up this is not the way things should go as farmers like to leave the field in stubble so it will catch what little snow that might pass by and when the wind blows the soil will be held in place by the roots of the stubble.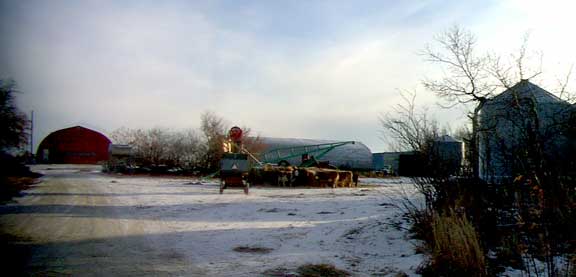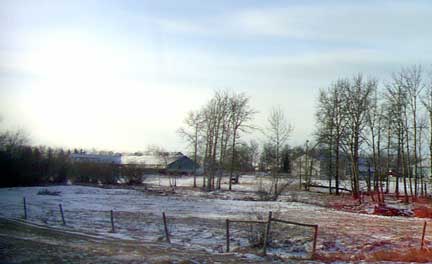 The picture above is interesting because I do not recall seeing cattle in this farm yard before and you will notice there are no fences to be seen. With the price of cattle so low it would have made good sense for a farmer with feed on hand to buy up some inexpensive cattle. This allows for diversification and will use of some of the poor grades of grain in the fields.

The farm shown on the right appears to have expanded its herd perhaps for the same reasons as the one above went into cattle.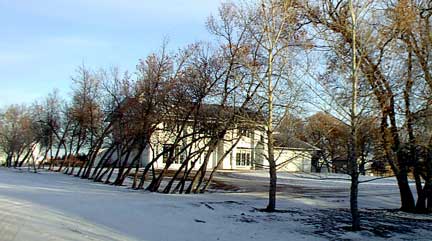 This picture (above) shows some creativity. This farmer, some years ago used his capital and considerable experience dealing with the head aches of farming and put his money into the manufacturing sector. The company he is part owner of has a fairly large inventory of refurbished fuel tanks which have been reconditions and it looks like he is putting them to use as grain storage.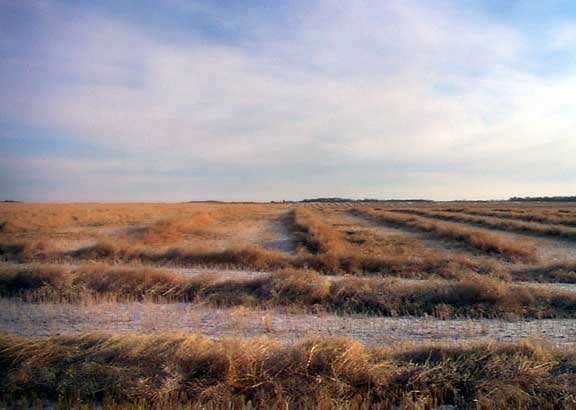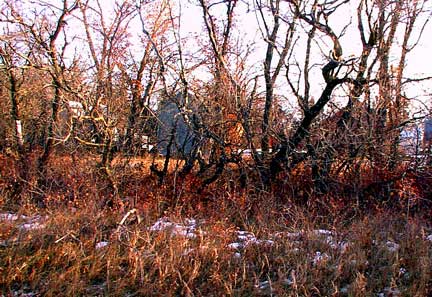 One farmer only a mile or two South of this field (above) explained that they had about six inches of snow land on their fields that was not distributed to other areas. Most of his crop over one thousand acres is still unharvested.

Keep in mind that the Canola crop above should yield about 30 bushel to the acre and at $9.40 a bushel you can see a huge amount of money laying there. Waiting in stasis, with the hope that when winter is gone there will be something of value to harvest. Warming and cooling could start the stuff sprouting and it could become worthless.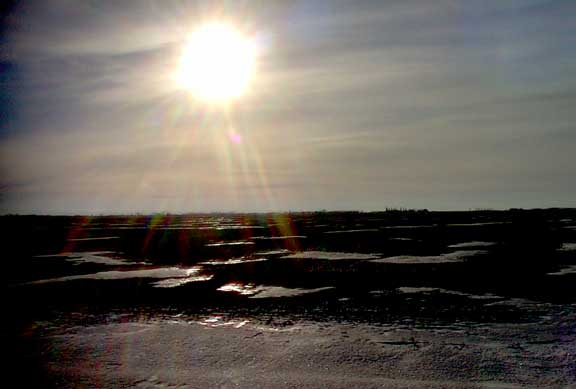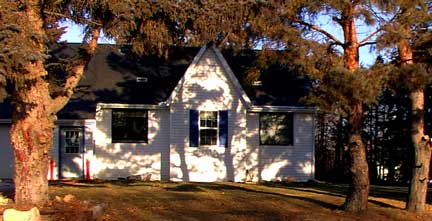 The black fields absorb the sun's heat and the light snow cover disappears into ice but even worse the top quarter inch loses what ever water content it had to the wind and the repeated dampening, freezing and thawing crumbles the material preparing it for a spring wind to become dust.

In town Bob Price's lawn is a nice green a few warm days and it could start to grow once more but fortunately the temperature will only hover around freezing then dive down every other day or so as we are in this in between time this time of stasis.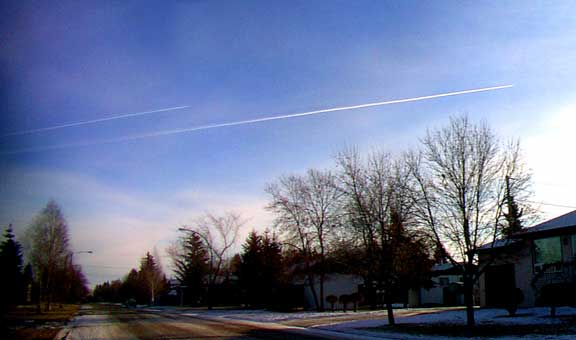 ---
Return to Ensign - Return to Saskatchewan News
This page is a story posted on Ensign and/or Saskatchewan News, both of which are daily web sites offering a variety of material from scenic images, political commentary, information and news. These publications are the work of Faster Than Light Communications . If you would like to comment on this story or you wish to contact the editor of these sites please send us email.
Editor : Timothy W. Shire
Faster Than Light Communication
Box 1776, Tisdale, Saskatchewan, Canada, S0E 1T0
306 873 2004