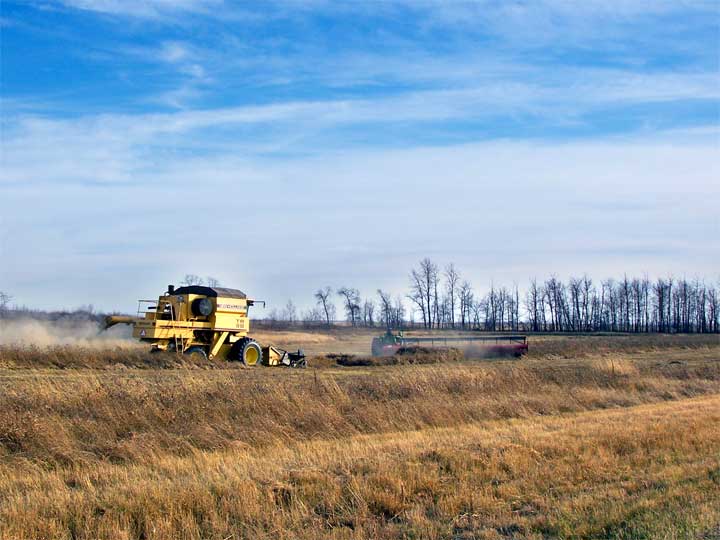 Finishing up
FTLComm - Tisdale - Wednesday, October 24, 2007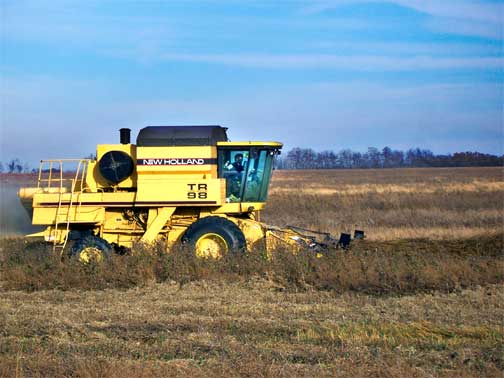 It is impossible to imagine a better day than today with the temperature near 20ºC and a clean warm wind from the south.
This field is only three miles west and two miles south of Tisdale and as you can see a tractor pulled swather is working right in front of a combine in this old looking field of Canola.
Just a mile south of that the John Deere combine below was working its way
through a standing barley crop.
In fields in all directions there was activity. A lot of farmers are applying anhydrous amonia as they lightly till the soil getting it ready for next spring to plant and with a little bit of trash cover on the surface those fields should dry out quickly.
In many parts of Saskatchewan the plastic bag system of grain storage has become very popular. In this case the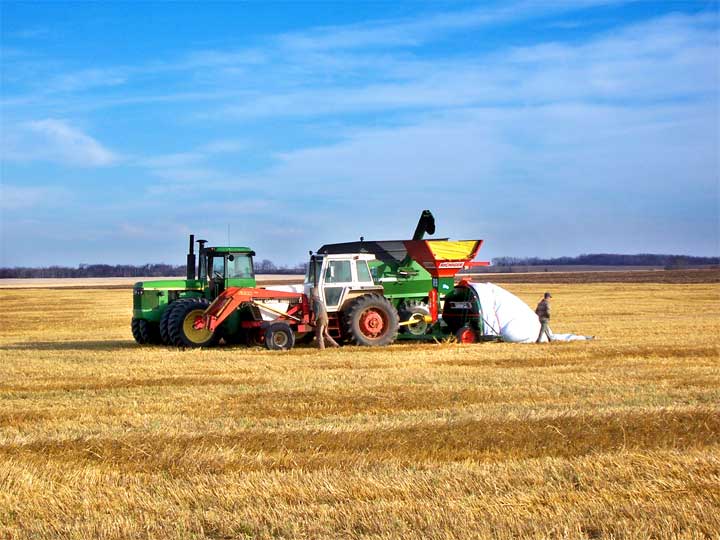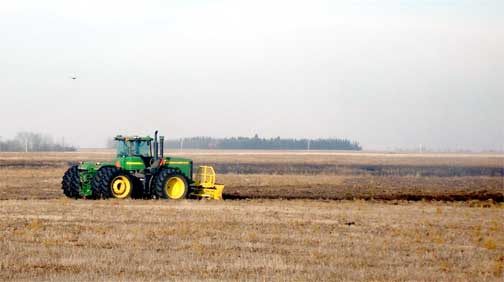 barley from the combine is going directly into a machine that bags the grain in long polyethelene bags laying like sausages on the ground.
This farmer has a blade on his tractor and is constructing a water way to speed up the drainage of this field come spring.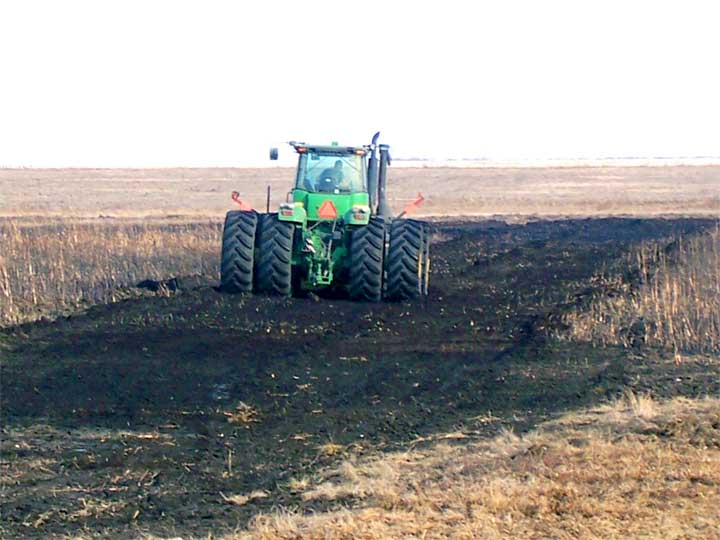 ---
Return to Ensign
This page is a story posted on Ensign, a daily web site offering a variety of material from scenic images, political commentary, information and news. This publication is the work of Faster Than Light Communications . If you would like to comment on this story or you wish to contact the editor of these sites please send us email.
Editor : Timothy W. Shire
Faster Than Light Communication
Box 1776, Tisdale, Saskatchewan, Canada, S0E 1T0
306 873 2004