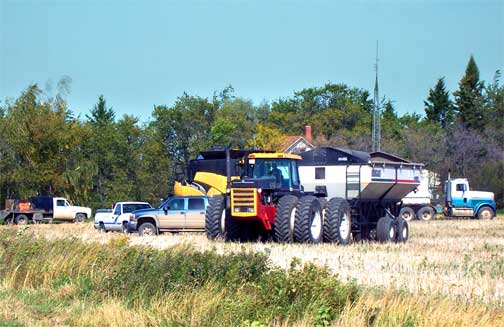 As I drove along I kept noting fields done and those still awaiting combining and it looked pretty close to that half and half situation. There are still a lot of wheat and barley fields out there and I was disappointed to see quite a bit of lodging south of Valparasio. Though there are quite a few oat fields most of those are either still standing or are laying in swath.
I saw a couple of swathers working west of Sylvania.
Most of this year's Canola a crop is still out there in swaths but each day there is sunshine there will be less and less as the fields will be polished off.