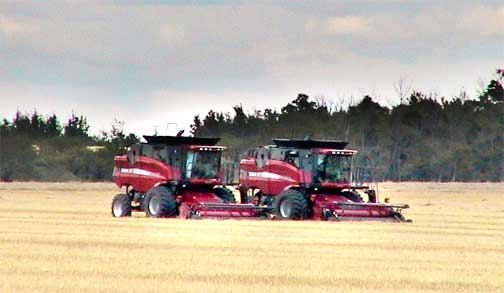 Though there were some sunny periods today the temperature just hung in there below 20ºC but clearly some drying has been taking place and tomorrow afternoon should see the cereal crops (right) coming off.
Several fields of pulse crops were being straight combined this afternoon (above) to the north west of town and as you can see dry enough to kick up the dust.
But there have been dark skies day after day reducing the drying. The scene below was how it looked just north of the Harvest Valley Pool terminal yestereday afternoon.