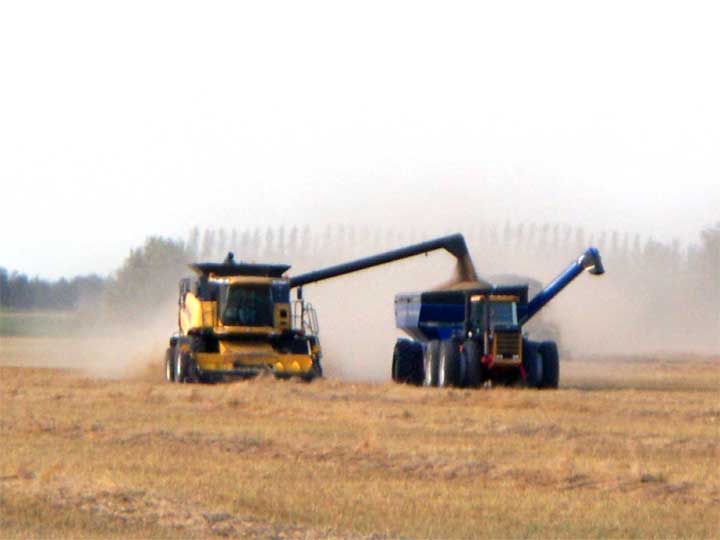 Harvest 2008
FTLComm - Tisdale - Monday, August 25, 2008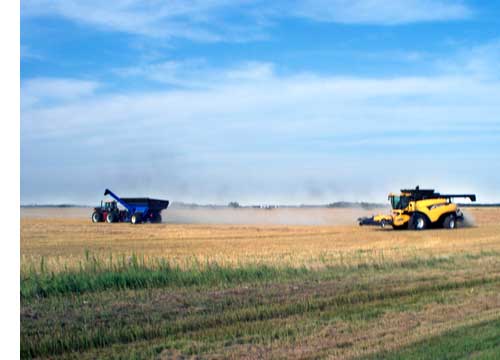 Most of the harvest process was well under way by the end of last week so that today when I went out into the country it was no surprise to see many fields already cleaned up and many more swathed. These pictures were taken this afternoon about six miles north of Tisdale with three New Holland combines gobbling up a wheat field.
The combines were dumping on the go into the large tractor drawn grain tank which then in turn dumped its loads into a waiting semi.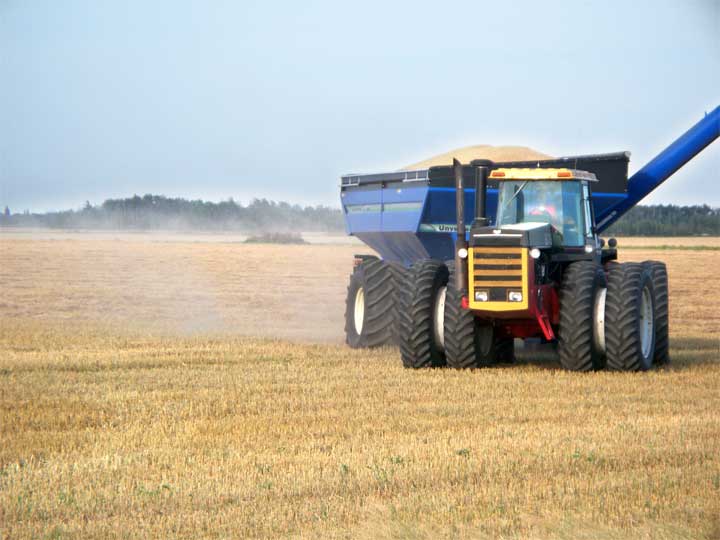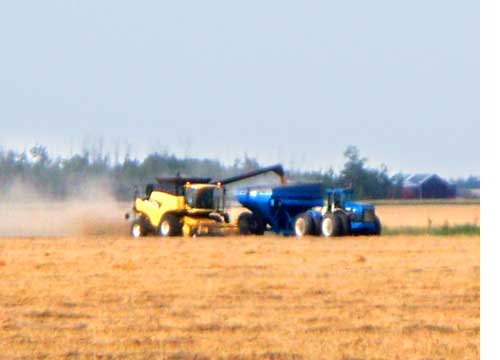 With today's temperatures in the mid thirties the conditions for combining were absolutely ideal. Though I talked to a truck driver on his way to this field I did not get a chance to see what sort of yields they are getting. The growing conditions this summer have been as close to perfect as one could expect so it is likely that this crop will be a large one just as the quality of the crop is expected to be exceptiional.
The harvest process has not been uniform across the province as some areas have been ready ahead of others.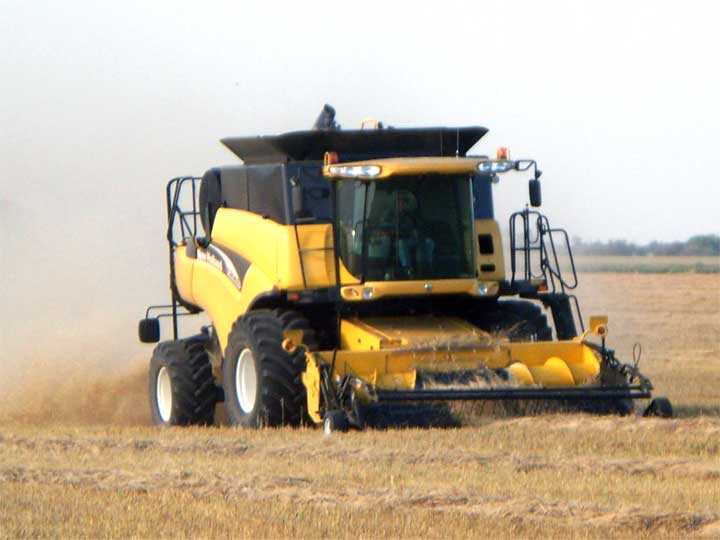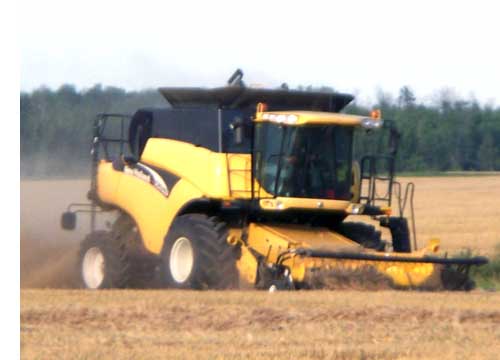 What was surprising to me is that not only here but in other parts of the province it is usually the cereal grains that are taken off first then the oil seed crops but this year things seem to be ready all at the same time.
Directly south of the field shown in these pictures there is a Canola crop all swathed and the field just east of it is in the picture below with a swather stopped with a few rows already knocked down. In some areas the Canola has been the first crop to be harvested this year.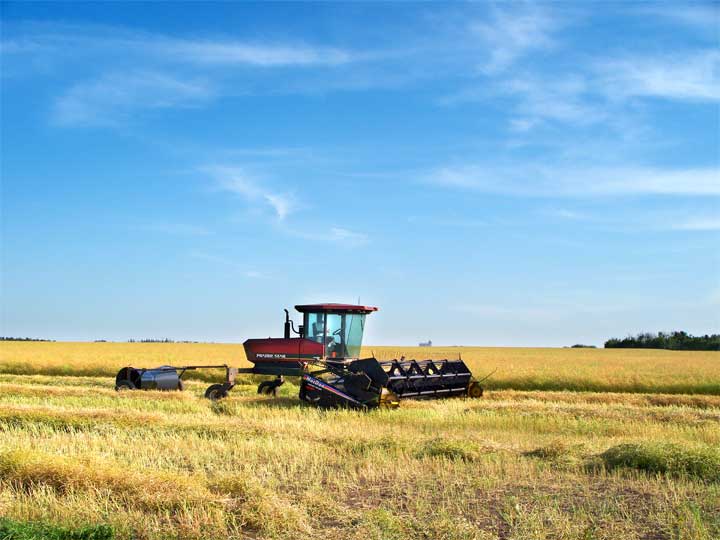 ---
Return to Ensign or Saskatchewan News
This page is a story posted on Ensign, a daily web site offering a variety of material from scenic images, political commentary, information and news. This publication is the work of Faster Than Light Communications . If you would like to comment on this story or you wish to contact the editor of these sites please send us email.
Editor : Timothy W. Shire
Faster Than Light Communication
Box 1776, Tisdale, Saskatchewan, Canada, S0E 1T0
306 873 2004