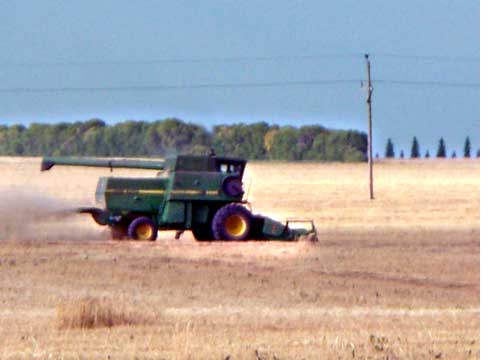 Canola in this area is ready for harvest and many early planted wheat and barley field have already been combined. Some farms are just getting into their flax fields and one farmer told me that this rain is no problem for their operation as their wheat and barley are more than a week away from being ready to harvest.
As you can see in the picture above a field of winter wheat is already up and many farmers want to plant more of this crop as soon as they can.
It would be fair to say that in the short drive I went today I saw about six combines in action and about half of the fields are done. Most Canola is in wind rows and a few hours of sun and moderate wind will have those fields ready for combining. Oats, wheat and barley crops that are not already done will need a short week or so to be ready for swathing.