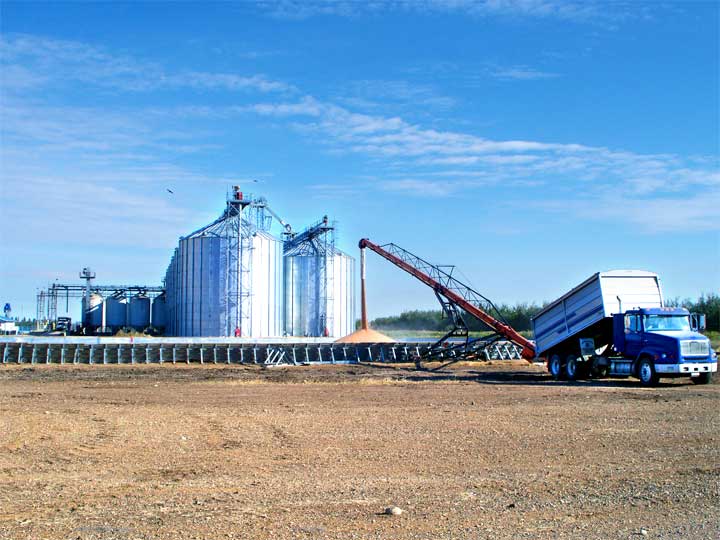 Louis Dreyfus at 9:30 this morning as they begin this year's pile
Sunny skies and the grain is flowing
FTLComm - Tisdale - Thursday, September 11, 2008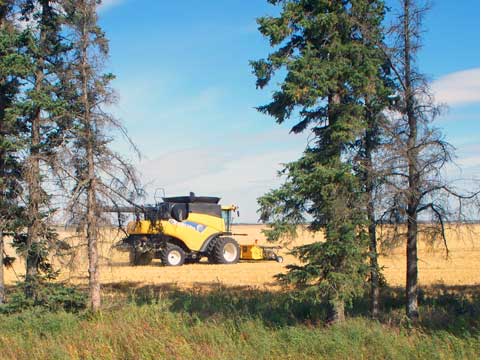 This morning I noticed the beginning of this year's Louis Dreyfus pile and spotted a large farmer's pile on the south side of town. Obviously the harvesting process is now passing the half way stage.
I drove north of the Parrish Heimbecker project and came upon these two New Holland machines (below) dashing through a wheat crop. But from there north for a couple of miles everything, with only the odd exception was done. Then I came across a number of swathed Canola fields and still no sign of combines.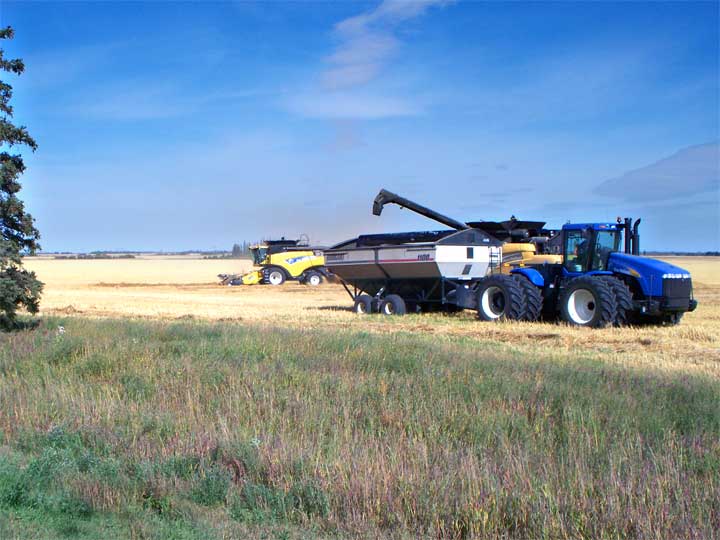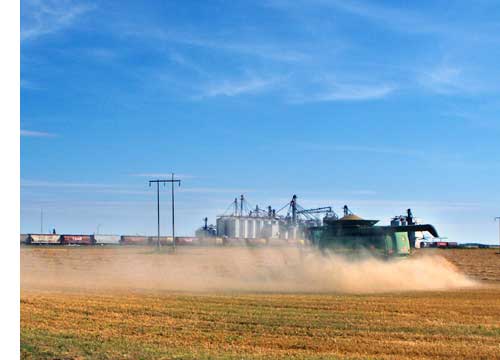 Two more miles and I was in the midst of harvest with combines in every visible field. The John Deere below was working across the road from another just like it and in the distance another John Deere waltzing through yet another field.
This combine (right) was working just west of Walker Seeds as it sorted out a Canola field. With moderate temperatures and a strong south wind better harvesting conditions are just not possible.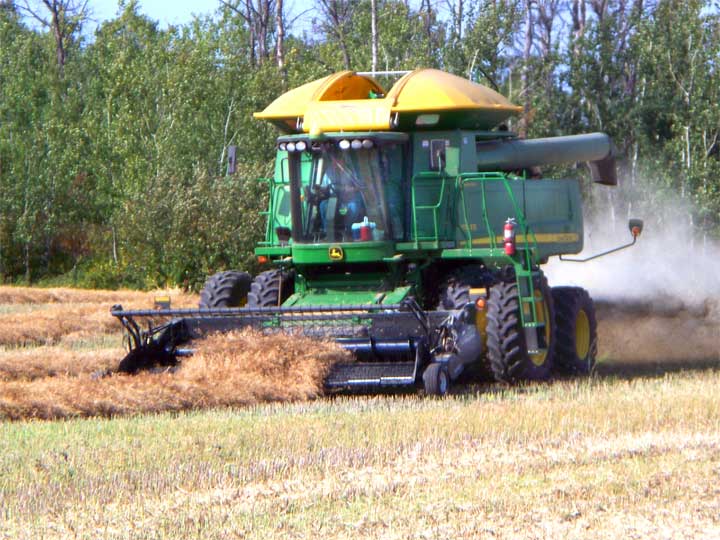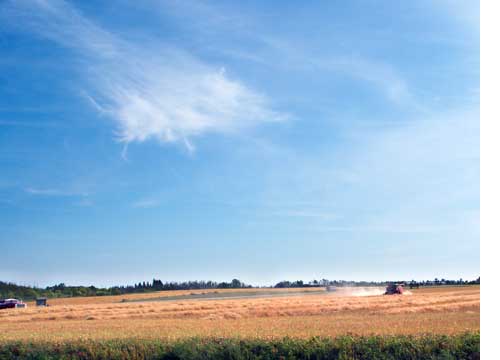 I came out to highway #35 and headed back toward town and almost all of the fields have been done. Then just less than a mile from town there were combines on both sides of the highway (left) and below.
This is one of those crop years where no one is upset about the quality. It seems cereals and oil seeds are coming off in perfect market condition.
Driving close to town on all quadrants I have not seen any pulse crops which is unusual.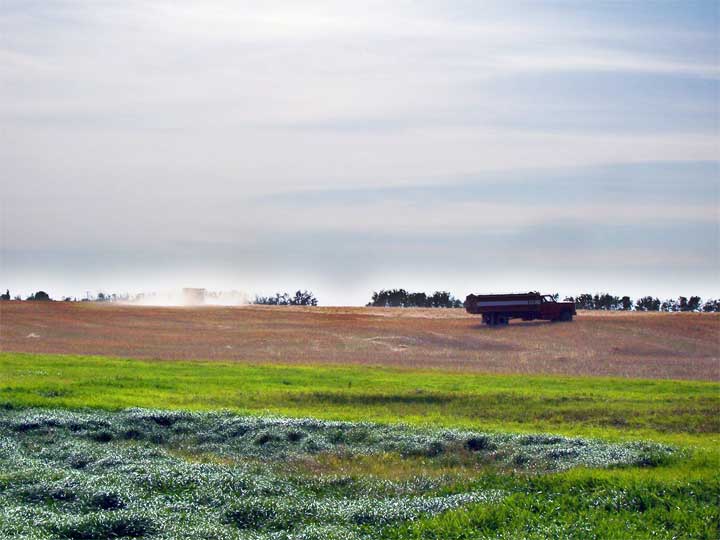 ---
Return to Ensign or Saskatchewan News
This page is a story posted on Ensign, a daily web site offering a variety of material from scenic images, political commentary, information and news. This publication is the work of Faster Than Light Communications . If you would like to comment on this story or you wish to contact the editor of these sites please send us email.
Editor : Timothy W. Shire
Faster Than Light Communication
Box 1776, Tisdale, Saskatchewan, Canada, S0E 1T0
306 873 2004