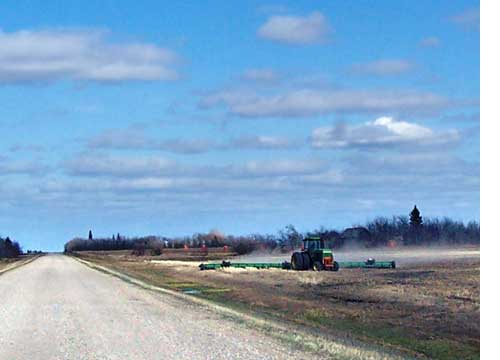 new growth on the ground anywhere.
But, and this is important, we haven't seen rain or snow falling for a couple of weeks and it just seems right to take advantage of the dry spell with the fields in excellent working condition to get the crop in the ground.
At the present rate it looks like by this time next week the whole process will be finished.