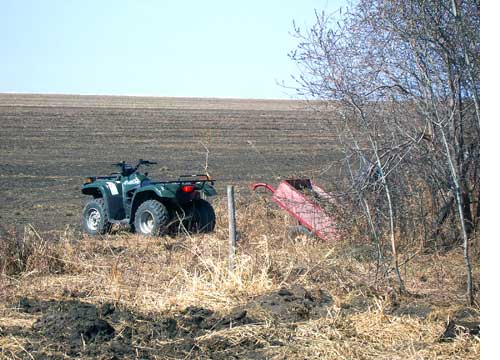 stoneboat, a sled that the horses dragged and we picked up the offending rocks and put them on the stone boat to be hauled to the rock pile.
There aren't a lot of rocks in Tisdale fields but there are a few. This farmer (left) is using his quad ATV with a small trailer to do that age old task of gathering up the hard stuff.
Below we can see a field being burned.