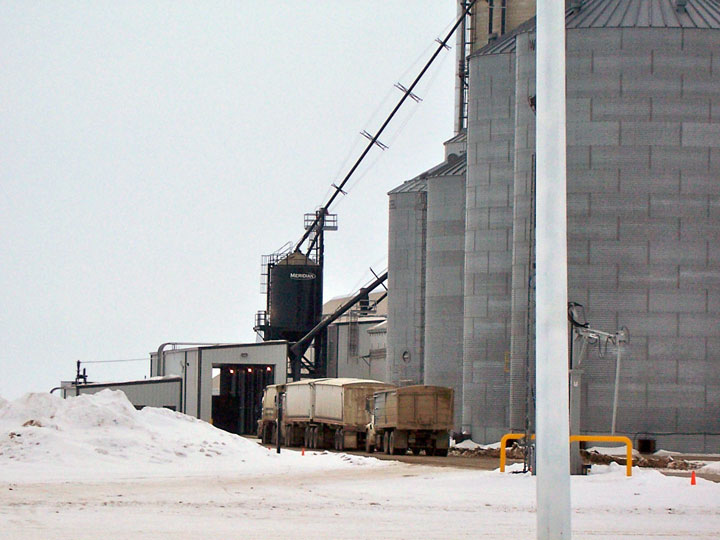 ---
FTLComm - Tisdale - Thursday, March 4, 2010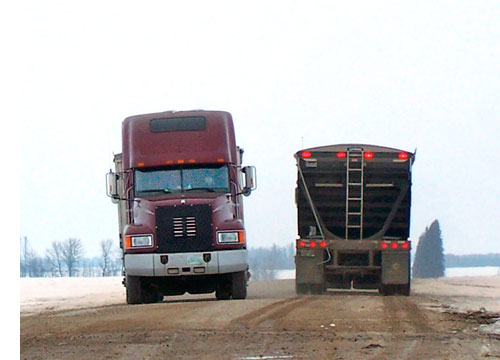 At breakfast at the Great Wall Restaurant this morning the main street of Tisdale was filled with a steady flow of grain hauling "B" trains, often one right after another. So it was no surprise when I drove up to Parrish & Heimbecker's terminal at 4:40 this afternoon (above) and waited as a truck turned out of their yard and still there was a line up of trucks waiting to deliver and as I rolled up to the tracks (right) one arriving and one departing. Rail hopper cars stretched out for nearly a mile west from the terminal and a half mile of filled cars sat on the siding east of the grid road.

I immediately drove east to see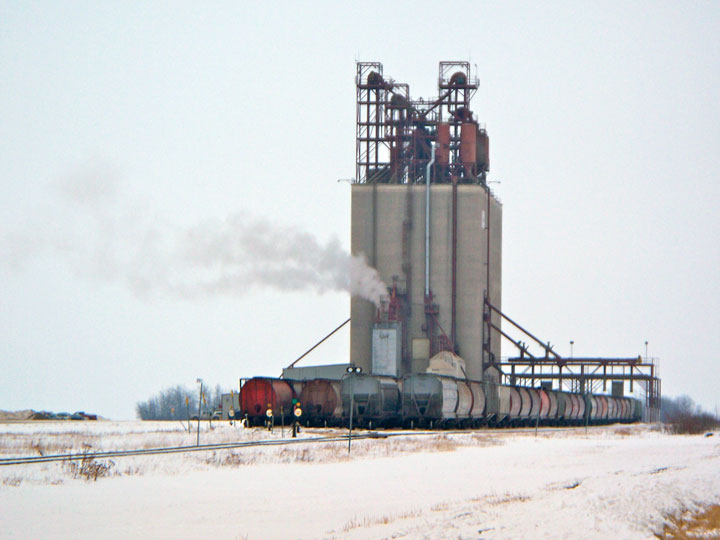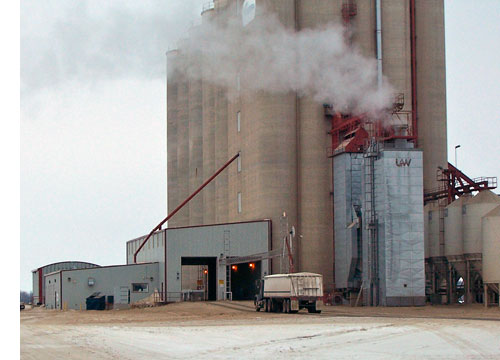 what the situation was like at Viterra's Harvest Valley terminal where I followed a loaded semi in to the terminal with four rows of hopper cars, or about a mile, of hopper cars sit waiting to be filled up with product. You will notice (right) that at this terminal the grain drying unit is smoking away as it processes some damp grain to ready it for delivery.

Things were a bit quieter down at Louis Dreyfus (below) which is on the CP line (the other terminals mentioned are on the CN line) and only had about thirty or forty cars spotted with rail snow removal equipment sitting on the siding.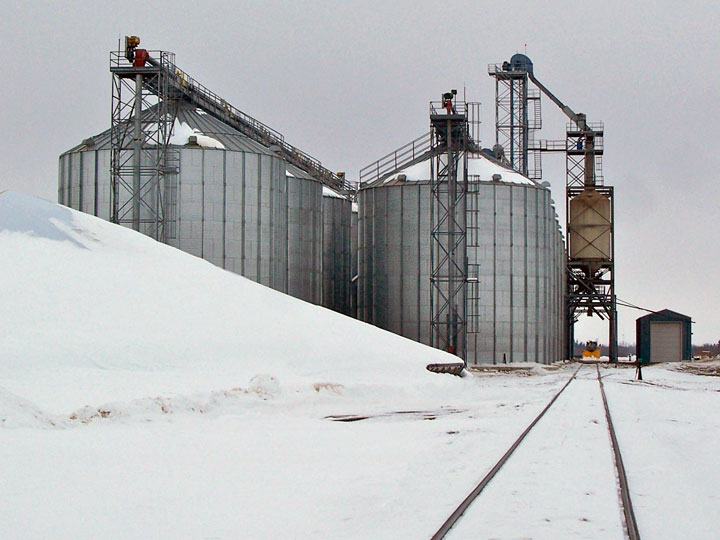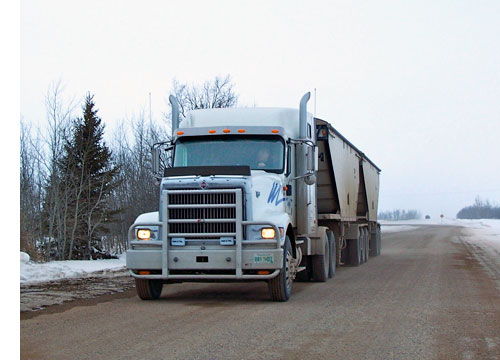 I then drove over to the Valparaiso Viterra terminal (below) and once again there were about a mile of hopper cars obviously some filled and others still awaiting loading. This "B" train (right) was just making a delivery as another had just departed.

All in all that is a large amount of grain handling activity. With the amount of truck activity it would be reasonable to assume that it was similarily busy up at Walker Seeds, Cargill and out at Eldersley at the Pioneer terminal.

Last week I was talking to a Weekes farmer who said they still had about 35% of last year's crop in their storage facilities and were anticipating getting that moved to market in the next week or two. I suspect that most farmers are concerned about further falling in the price of commodities could happen as spring approaches and it is better to get the stuff to market. Clearly, the terminals have room to handle the deliveries because of the large number of rail cars they have spotted. You will have noticed that Louis Dreyfus (above) has not begun moving their huge outdoor pile into their metal bins or spotted cars.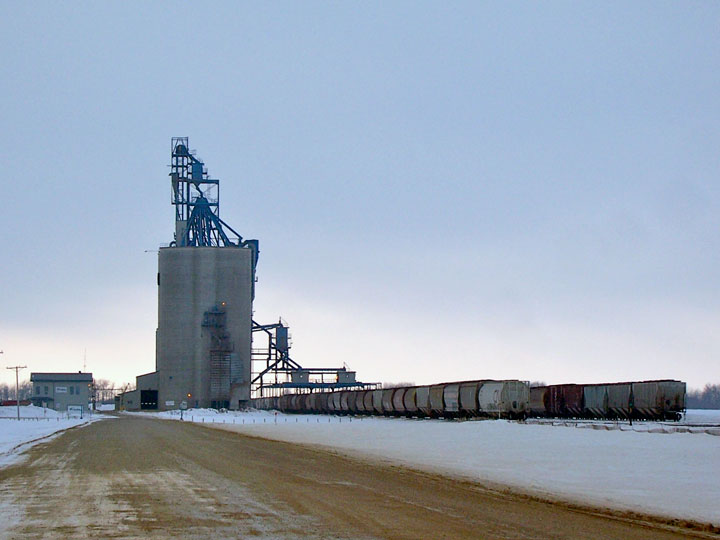 ---
Return to Ensign
This page is a story posted on Ensign, a daily web site offering a variety of material from scenic images, political commentary, information and news. This publication is the work of Faster Than Light Communications . If you would like to comment on this story or you wish to contact the editor of these sites please send us email.
Editor : Timothy W. Shire
Faster Than Light Communication
Box 1776, Tisdale, Saskatchewan, Canada, S0E 1T0
306 873 2004