Carrot River - Nipawin - "Looking Good"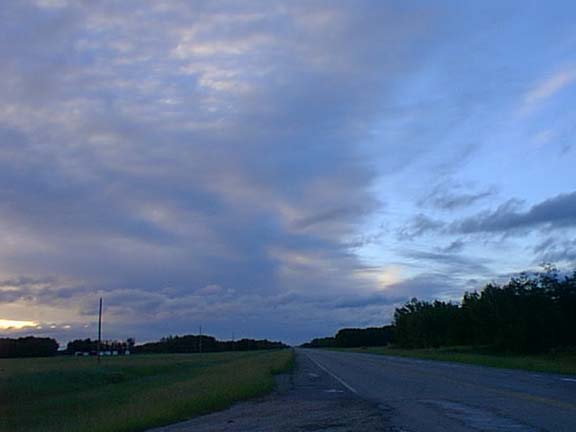 FTLComm - Nipawin - June 24, 1999
In the daylight yesterday and then early this morning I drove from Nipawin out to Red Earth through some of the best fields in this part of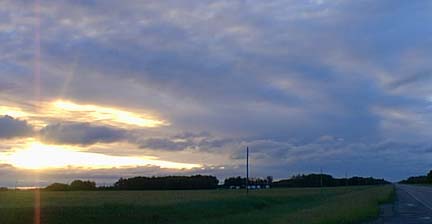 Saskatchewan. Though both of these early morning pictures (4:55 AM) reveal little of the landscape the ditches are lush and so are the fields. Wheat crops are tall and I saw several Canola crops beginning to flower which is about two weeks ahead of just the half hour South in the Tisdale area.

Planting had been earlier throughout the Carrot River area and it shows. But the moisture has come right on time making some of the best hay and pasture conditions in the whole of the North East. This morning they receive a nice light sprinkle to settle the dust and keep the process going.

Just twenty minutes East of Carrot River there was a steady rain through the night. A group of students on an field trip were camped just inside the provincial forest with a huge school bus and a flock of tents. It was 4:30 when I drove by and I did not want to stop and try to get a picture for you for fear of awakening some young people who were already handling the morning drizzle and didn't need to be awakened at that time by a guy with a camera.