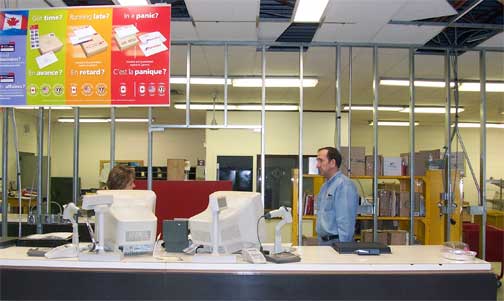 Looks like its time for an upgradfe. The post office lobby is being redefined and will only have an entrance from the west side as the east entrance will be dedicated to staff and other functions.
It does not look like the size of the service area will be altered much just re-organised with only one door into the sorting and parcel storage area.
Re-organising public space is an interesting process as it changes function and is perhaps a standard part of all service operations. As they change in what they do and how they do it they need to keep their work space moving with those changes. The post office of this era still does what it used to but serves more an more as a bill distribution centre and advertising outlet.