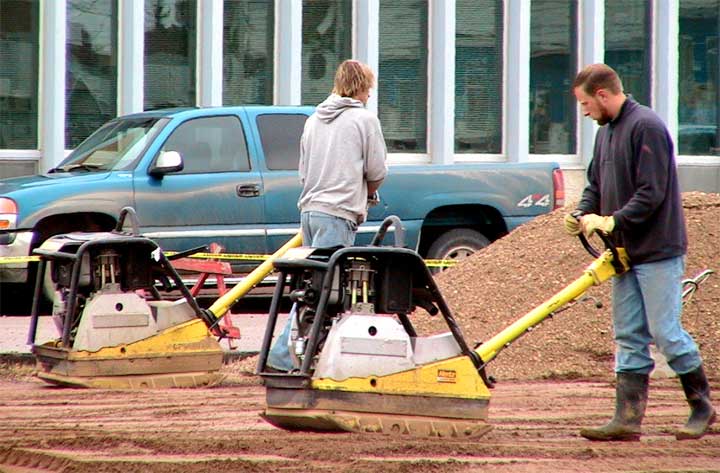 Pounding
FTLComm - Tisdale - Wednesday, August 25, 2004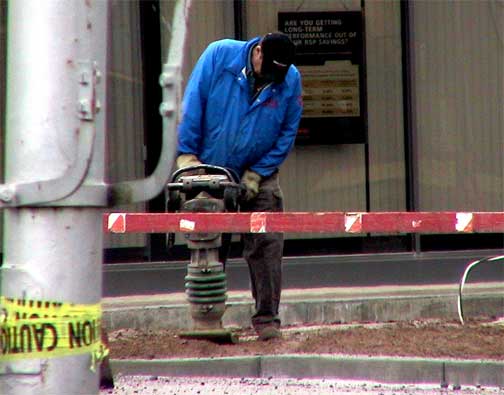 Curbs are now in place from the Tec-water corner to and in front of the post office. With this accomplished its time to pack in the gravel and sand to create a platform for the paving bricks.

Where ever possible the large road packer has been put to work crunching down the material then more gravel and sand added and these hand operated packing devices are put to work.

The show moves to the capable hands of the folks from Mr. Tree who were leveling and packing the town square area and the area just west of the post office building.

As the crew worked the pounding machines the simple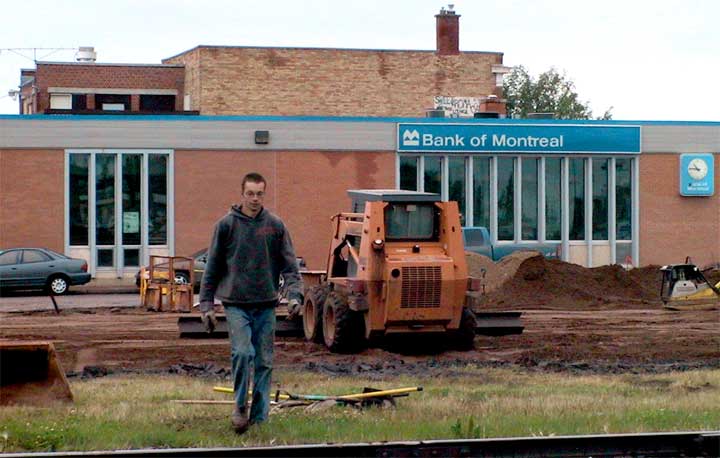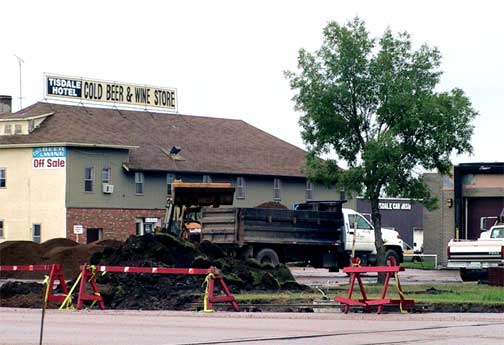 process of smoothing out the surface was been carried out with a steel beam moved around by the Mr. Tree bobcat.

Over in the post office area gravel is stockpiled and some of the clay was being removed today right in front of the front door of the building. The underlying clay though appearing firm has a bad habit of changing shape with the addition or subtraction of moisture. So a standard depth of sand and gravel is being used to produce the needed firmness for the paving bricks.

As you see the work being carried out it is not hard to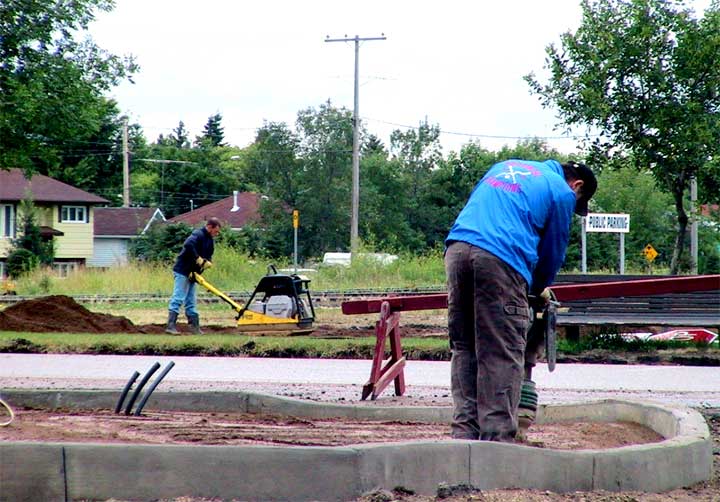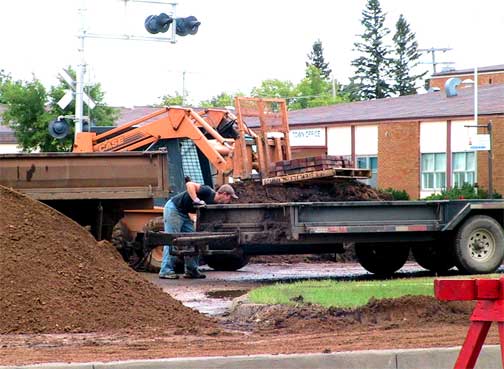 imagine how the two sides of the street with a common theme will be linked and will give Tisdale a unique blend and atmosphere that will identify it for its residents and visitors alike.

Once the gravel and sand are brought to the right level and state of compaction it will be time to start placing the paving bricks. The ones that had been in use are all going to go back into the new surfaces and with them stacks of new ones.

Both yesterday with no machinery working, I had a chance to try out the angle parking in front of the post office entrance and I suspect this will become very popular with everyone.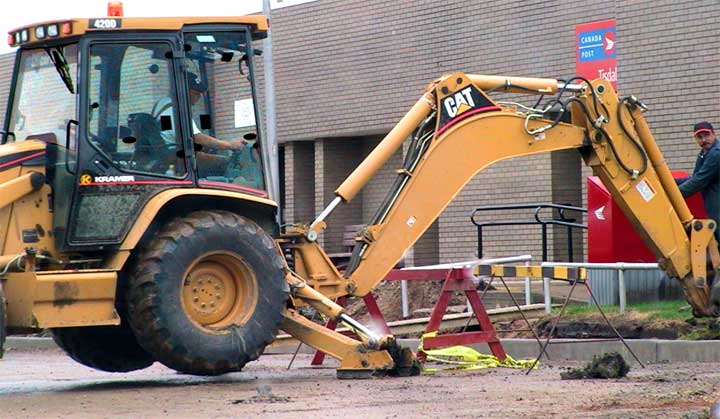 Return to Ensign - Return to Saskatchewan News
This page is a story posted on Ensign and/or Saskatchewan News, both of which are daily web sites offering a variety of material from scenic images, political commentary, information and news. These publications are the work of Faster Than Light Communications . If you would like to comment on this story or you wish to contact the editor of these sites please send us e-mail.
Editor : Timothy W. Shire
Faster Than Light Communication
Box 1776, Tisdale, Saskatchewan, Canada, S0E 1T0
306 873 2004