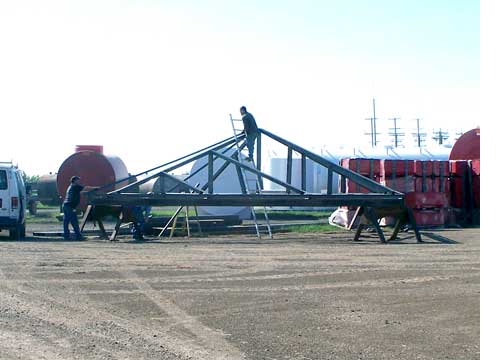 Saturday a crew assembled the new roof for the stage at the Centennial Square in downtown Tisdale.
I had seen the structure under construction and wondered just what it was (left) back on June 2nd. Built strong enough to withstand the impact of an asteroid this steel structure will provide protection over the stage for decades, perhaps centuries to come.
There is a pancake breakfast in the square July first morning and on July 4 a rock concert with Trooper performing.