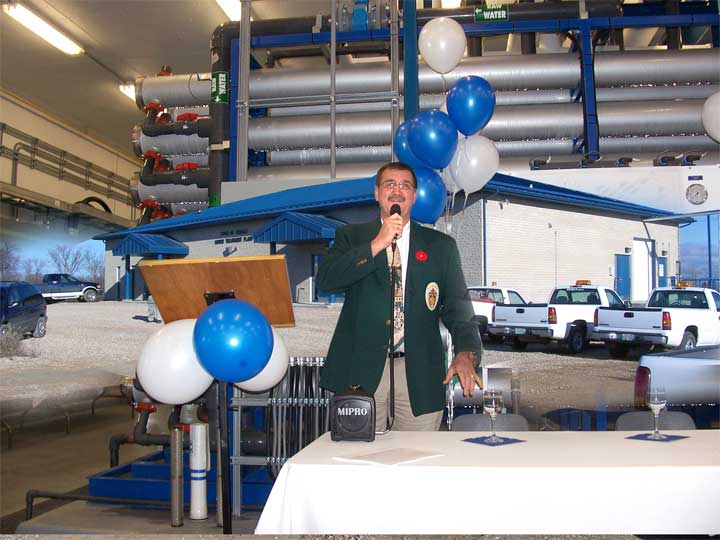 Official opening of Tisdale's new water treatment plant
FTLComm - Tisdale - Friday, November 2, 2007
Today is a big event for the Mayor and council of Tisdale as Mayor Zimmer has been concerned about the aging 1949 water plant since he first took office and for decades they have been trying to come to terms with a suitable replacement. Only a few years ago the town council considered getting involved with the SaskWater pipeline that serves Melfort, Star City and much of the rural area south of Tisdale but after weighing their options it was decided to go with the water supply that has long been relied upon by the town.

The water supply is a series of wells which has abundant supply but is extremely hard and is hard on civic and residential plumbing.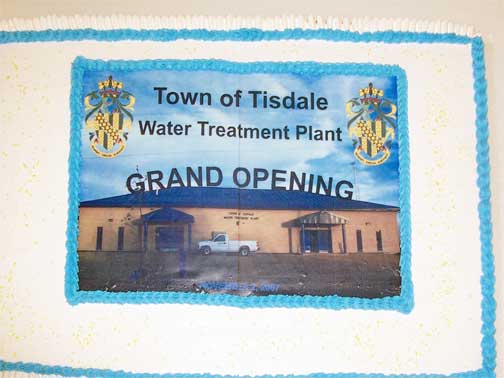 Once it was decided to proceed on our own the next decision was what kind of filteration would be the best and in the end it was decided to go with the most expensive but also most reliable and successful system and that is reverse osmosis.
In his remarks the Mayor explained that long ago the town had established a fund to replace the water plant and when they went to begin the project that fund had $1,000,000 in it and then they acquired half a million from the federal infrastructure programme and then by raising the water rate the project will be financed over the next few years.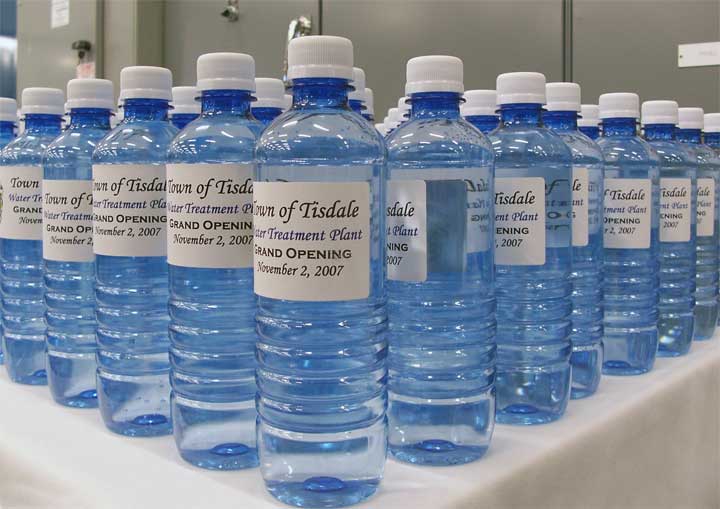 The new plant is state of the art in water treatment with every valve and process computer monitored and controlled.
The plant is easily expandable so that with Tisdale's future growth this plant can easily be expanded to handle that demand. Besides the treatment facility the plant has the pumps to get the water through the system with emergency power and additional pumping capability to handle a fire emergency.
There was a good crowd on hand to celebrate the official opening with cake, coffee and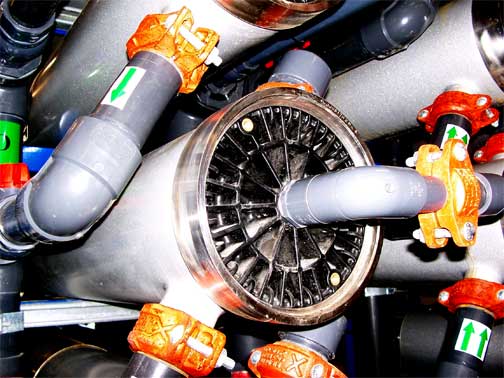 There was a good crowd on hand to celebrate the official opening with cake, coffee and bottled water right from this new facility.
Tours were part of the afternoon's celebration as citizens had a chance to learn first hand how the complex system of filters turn out water that will not require water softeners in homes and will provide Tisdale with abundant water for the future at a price that is below the price of the SaskWater pipeline system.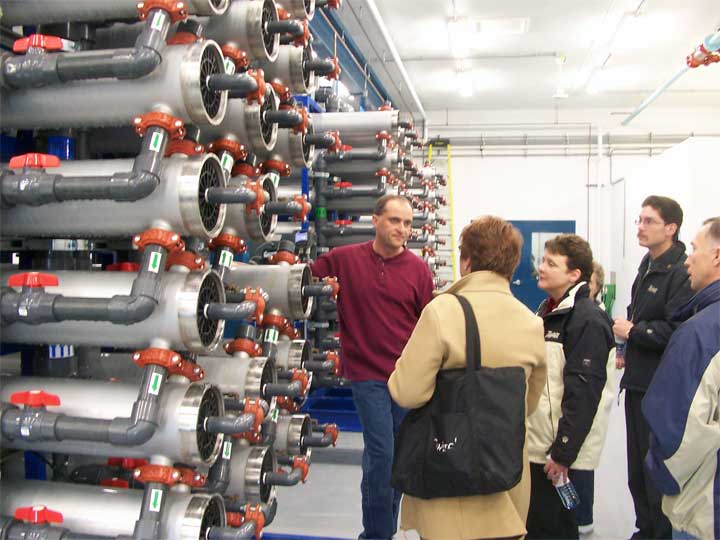 ---
Return to Ensign
This page is a story posted on Ensign is a daily web site offering a variety of material from scenic images, political commentary, information and news. This publication is the work of Faster Than Light Communications . If you would like to comment on this story or you wish to contact the editor of these sites please send us email.
Editor : Timothy W. Shire
Faster Than Light Communication
Box 1776, Tisdale, Saskatchewan, Canada, S0E 1T0
306 873 2004