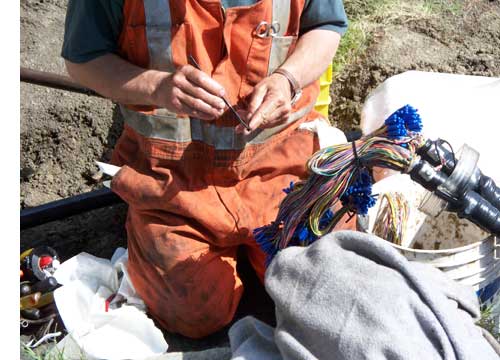 It was decided to replace the whole intersection area and that resulted in a massive hole and inadvertently the severing of a major telephone cable.
SaskTels splicers were on hand this morning stitching their cable back together as the repairs to the water line are complete and the huge hole began to be back filled.
This was a major excavation and required the track hoe to work in the hole in order to be able to reach the extent of the area worked on. A wide hole is necessary when this deep especially with things being so wet from the water leaks, the sides of the dig have to be slopped back to prevent cave in on repair crews.