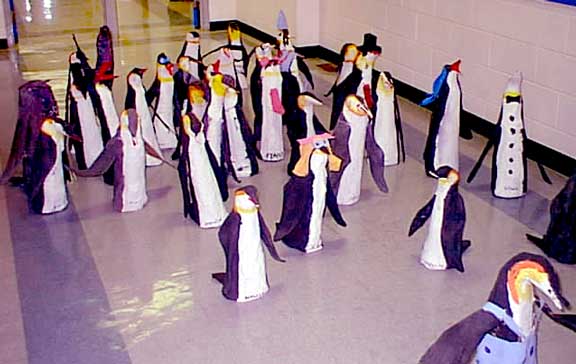 Penguins
FTLComm - La Ronge - Saturday, March 9, 2002 photos by: Judy Shire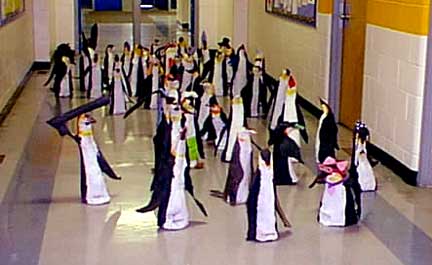 No education is complete without an ample dose of art and music. The arts provide an individual with an awareness of their own ability to express themselves beyond words and gestures.

Churchill Community High School in La Ronge has been able to retain the services of Chris Lee for many years who has developed a unique approach to art that allows every student to develop their talent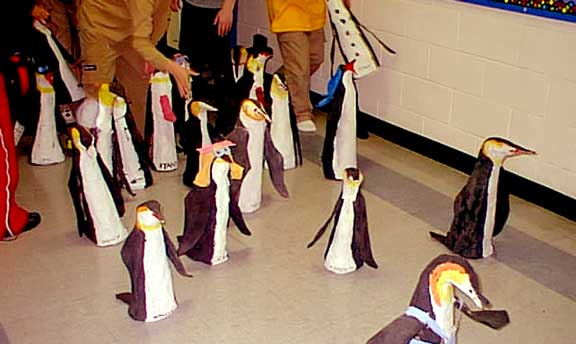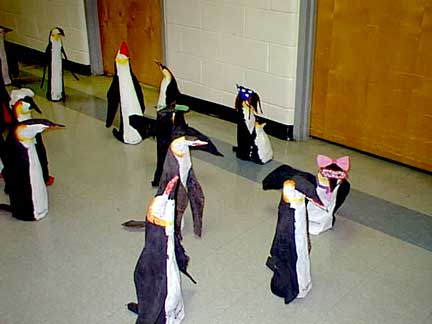 and accomplish both creative awareness but also a sense of achievement. Each year he has his grade sevens begin their journey in three dimensional art with paper mache as each student produces their very own penguin.

Thursday it was time to show off to the school their crop for this year as they held a hallway parade.

In the years to come Chris (seen below) will have them produce huge wall size murals monochrome portraits of themselves, life sized characters and all the while honing their own view of the world and being able to create projects and products that unleash their potential and help them realise the power of creativity.