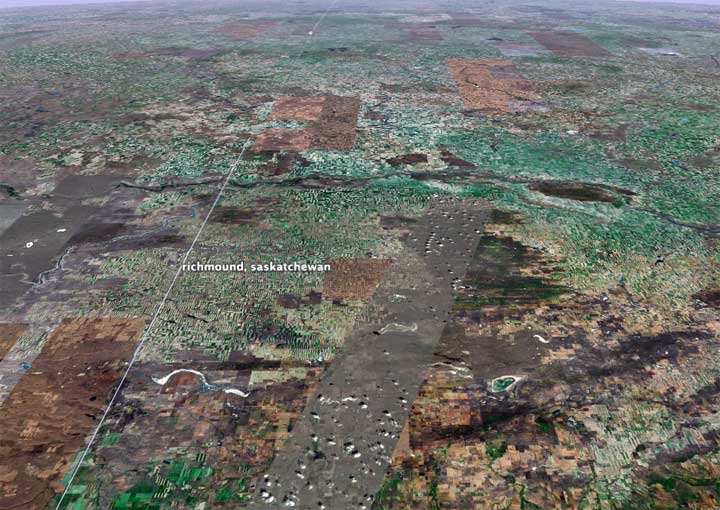 Editor's Note: Richmound is a village of 193 people located close the the Alberta border and far from almost everything else. Distant communities are Medicine Hat, Maple Creek and Fox Valley
Follow the education money to the cities
Richmound - Monday, April 9, 2007, by: Linda Anderst
An Open letter to Premier Calvert:
I find it very ironic that you would cry so loudly when the federal government did not give Saskatchewan the equalization dollars you feel we should get. Your government wants our resource revenues to stay in our province to benefit our people. How is that any different from the taxpayers in Richmound, Saskatchewan wanting to have their school tax dollars stay in our community to fund our school?

If the federal government used your minister's argument (speaking of Hon. Deb Higgins), they would say "The money follows the population" and Saskatchewan would lose all of our revenues, sharing it out with the bigger provinces because we do not have the people! But the Richmound community only wants as many tax dollars as we contribute that are necessary to run our school. The rest can be used to fund 150 or more students elsewhere.

You say your government has put $200 million into education in the last four years, but be honest. Most of that money has gone to city schools. I think it would be more accurate if your learning minister said "The funding follows the votes for the NDP" because that is what the evidence shows.

Stop the school reviews, drop your inadequate Foundation Operating Grant structure and roll up your sleeves to make a truly fair and equitable distribution of school funding!
Linda Anderst
References:
Anderson, Scott, Strong pleas made for saving schools, April 9, 2007, Southwest Booster
Marshall, Aasa, Southwest Sask. parents let those in Regina know how they feel, March 30, 2007, The Prairie Post
Hellman, Olivia, School closures a bad idea, February 26, 2007, Regina Leader Post
Return to Ensign
This page is a story posted on Ensign is a daily web site offering a variety of material from scenic images, political commentary, information and news. This publication is the work of Faster Than Light Communications . If you would like to comment on this story or you wish to contact the editor of these sites please send us email.
Editor : Timothy W. Shire
Faster Than Light Communication
Box 1776, Tisdale, Saskatchewan, Canada, S0E 1T0
306 873 2004