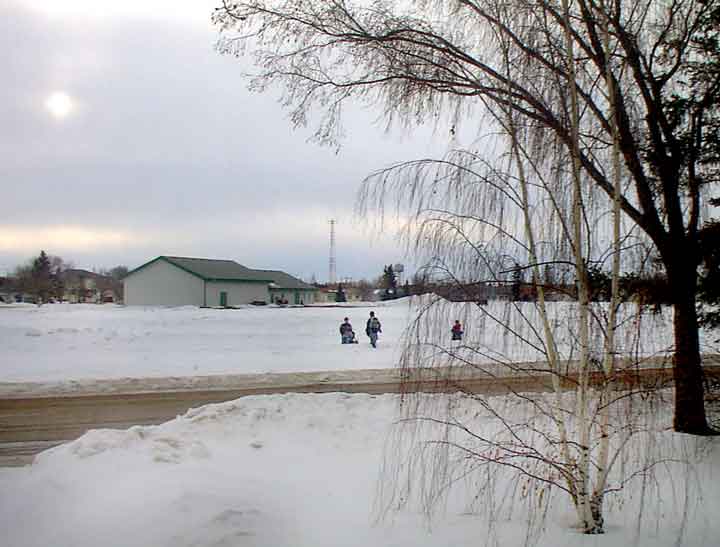 A new year begins
FTLComm - Tisdale - Wednesday, March 19, 2003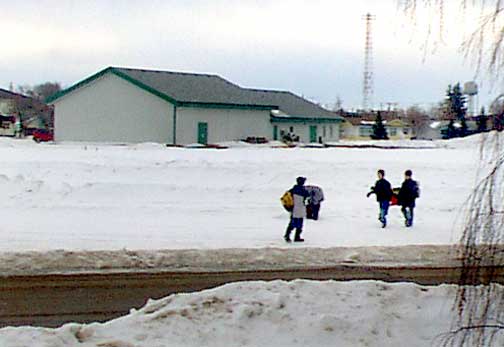 For most of us a new year begins with the change in the calendar, for some it is the beginning of a new school year, for some its fall try-outs for the hockey season but for just a kid the new year is when the winter ends and the hint of a coming summer is in the air.

It is time, like this morning at 8:30 for the exchange of some snow lumps as one guy defends himself with his back pack while another has doffed the top of his snow suit. When you can stand on top of the snow and get a boot full winter is over and its time to get the throwing arm in shape. Time to find where you left your ball glove and time to see if you need new bearings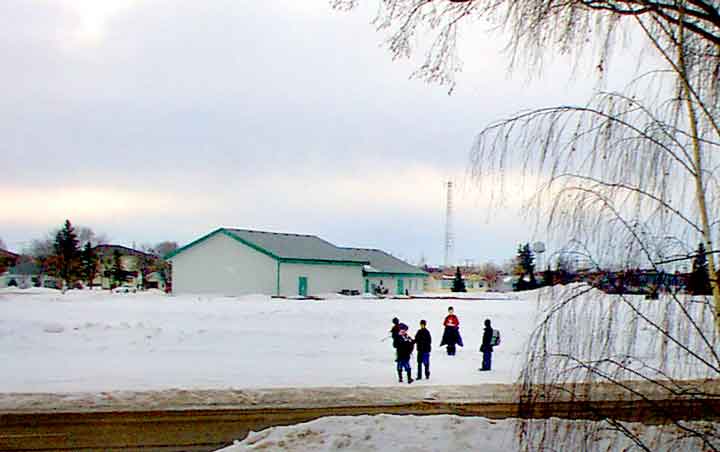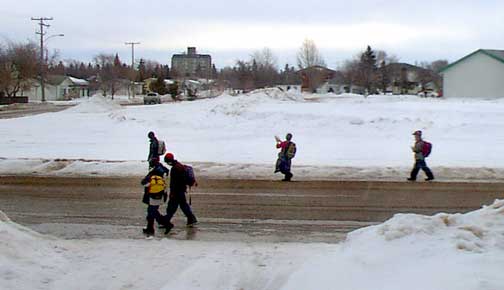 in your skate board.

The melt water from yesterday was still frozen and would be for several more hours but that dull sky would not hold up against the forces of the sun above it and it would soon burn off, well at least by first recess.

Just a few minutes after this group went by a grade four or five girl slipped on the ice and had to dust of her gouged palms and bruised knee and keep on heading for school for her the blessing was that no one that matter had seen her mishap.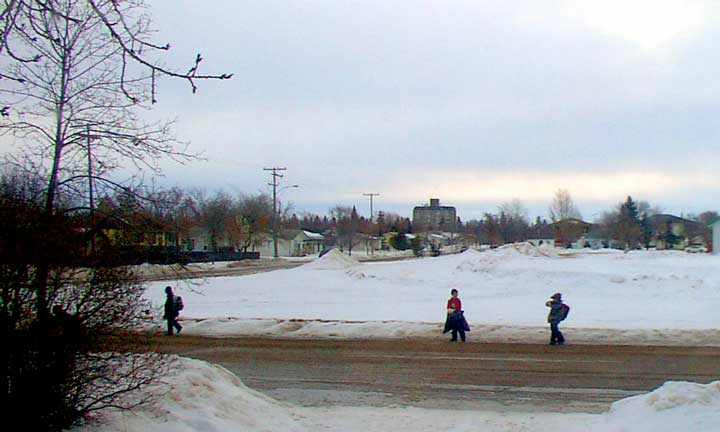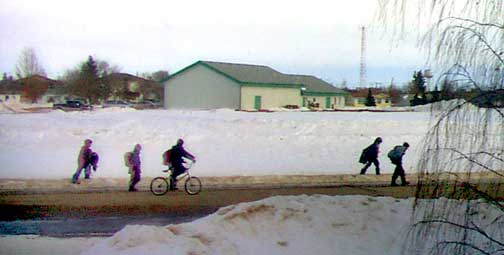 By 3:30 the sun was once again struggling to see through the light overcast and the same troop were on their way home accompanied by a guy on a bike, awe yes its time to get the bike out of the shed or basement. For me, out of the basement, pump up the tires and free at last, I and they are free at last.

The group were on their way taking the tough cross country route over the snow ridges but these challenges are soon to disappear.

---
Return to Ensign - Return to Saskatchewan News
This page is a story posted on Ensign and/or Saskatchewan News, both of which are daily web sites offering a variety of material from scenic images, political commentary, information and news. These publications are the work of Faster Than Light Communications . If you would like to comment on this story or you wish to contact the editor of these sites please send us email.
Editor : Timothy W. Shire
Faster Than Light Communication
Box 1776, Tisdale, Saskatchewan, Canada, S0E 1T0
306 873 2004