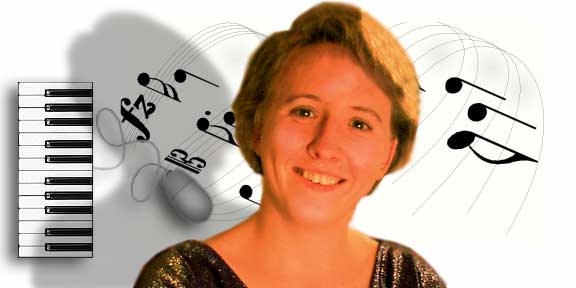 Musikgeek - Shannon Andrews
FTLComm - Tisdale - Thursday, September 5, 2002
Last night students began registering at Musikgeek, the name Shannon Andrews has given her studio across from the SGI building. Shannon, who grew up in Oxbow and married a fellow from Tisdale has spent her lifetime in music and up until moving to Tisdale recently, was teaching music in Weyburn.

Though Shannon is an accomplished keyboard player, she wanted to fill the need in Tisdale for someone to offer guitar lessons and so students can sign up for keyboard, or guitar. Shannon emphasises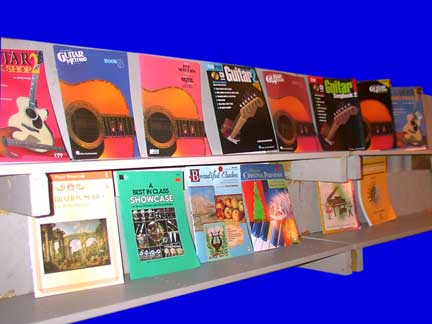 contemporary music and offers both private and group lessons.
Since developing music is a task that requires a lot of practice and attention, group lessons are very attractive to many students and there is the added benefit of students exploring, for themselves, and with each other, the mysteries that make up organised sound.

Educational and development psychologists discovered that music is one of the most valuable elements in a child's education. The discovered came about when scientists tried to identify the various components that make up what we call intelligence and found that the learning of music at any level was occuring in the same area of the brain as used by mathematics. Once this was realised further research and study discovered that whereas people had once thought that intelligence was something people either had ,or did not have, it became clear about twenty years ago, that almost every component of what think of as intelligence, can be modified and drastically improved. The research focused on what kinds of experiences would improve a child and later an adult's ability to learn and deal with mathematics and mathematical problems and the results were conclusive, that early exposure and formal instruction in music was the single most positive experience that influenced a persons work with mathematics.
A few years ago these findings began being published and an actual study was undertaken to see what had the most improvement on a child's performance in math and science. Students were provided enhance instruction and experience with computers, while a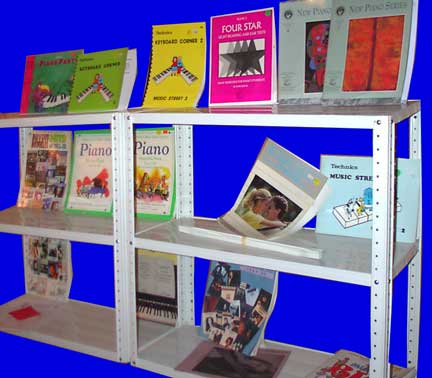 second group learned to play and read music. The results were no surprise, music was the clear winner and the effects of music instruction last a complete lifetime.

Music, in any style, has enormous benefits for an individual. Learning to play an instrument is a skill that involves the whole being and both the achievement and the process itself, produce tangible useable skills.

Many people will tell you that they are "tone deaf" or have a "tin ear", the actual facts of the matter are that indeed there are remarkable exceptions like Mozart and John Lennon but then there are the rest of us, and exposure and experience can train and develop musical ability in almost anyone and that indeed includes those who might be hearing impaired.

The definition of music is "organised sound" and humans by their very nature, seem to respond to patterns of all kinds. The person who has music in his/her life early or even late, has yet something else to keep them going.

Tisdale has several music teachers offering piano lessons and the town also has a band programme, so there is really no excuse for not making sure your child has an opportunity to explore this part of themselves. Musikgeek offers yet another avenue with the option of group lessons and instruction in guitar.

But we have to take a moment and explain the Musikgeek title. Shannon Andrews has launched not only the in person lesson programme, but also offers online music lessons. With long school bus rides and home schooling, here is a means for a person of any age to delve into learning keyboard over the Internet. The Internet has the ability to connect individuals to services like music instruction that can clearly revolutionise the way people learn things. Using individual online technology, Shannon can talk to a student, listen to them play and be seen through her web camera, and watch her student without moving from her office.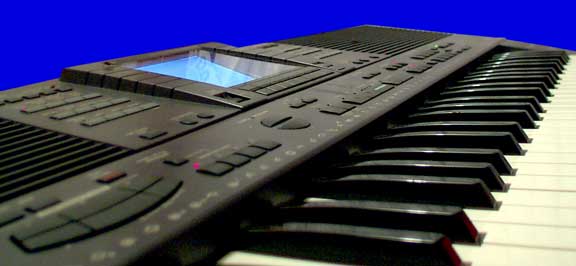 ---
Retrun to Ensign - Return to Saskatchewan News
This page is a story posted on Ensign and/or Saskatchewan News, both of which are daily web sites offering a variety of material from scenic images, political commentary, information and news. These publications are the work of Faster Than Light Communications . If you would like to comment on this story or you wish to contact the editor of these sites please send us email.
Editor : Timothy W. Shire
Faster Than Light Communication
Box 1776, Tisdale, Saskatchewan, Canada, S0E 1T0
306 873 2004