Stobart High School nutrition program
Duck Lake - Tuesday, November 20, 2002 By: Darcy Schill, images by Scott Seland
I am a teacher at Stobart Community High School in Duck Lake, Saskatchewan.

One of our students, Rochelle Halliday, has received national recognition by "Canadian Spirit Magazine" for her leadership . She appears as the "featured leader" in the November edition which can be found online. Rochelle began volunteering with the school nutrition program in October, 2001 while she was a grade 10 student, and completely took over the management of the program in January, 2002. Her leadership has truly been both incredible and awe inspiring. I thought you might be interested in her story, as well as the program she is involved with.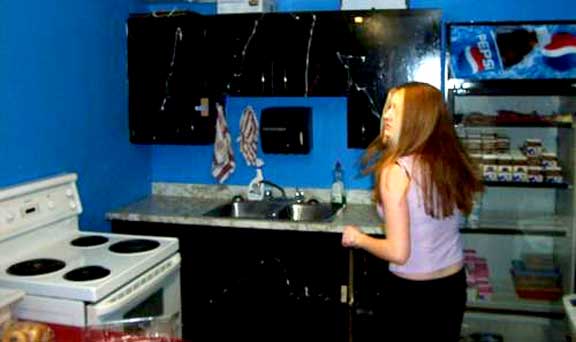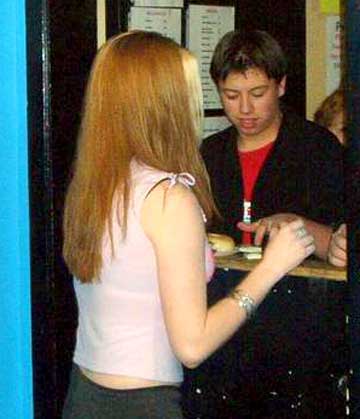 In September, 2001 our Student Representative Council initiated a school Nutrition Program in an attempt to promote healthy eating alternatives and to ensure that learning readiness is not impeded by lack of nutrition. The program provides nutritionally balanced, extremely low-cost foods and snacks to the student population each school day. Two drink machines are also maintained by program workers.

The Nutrition Program is supervised by myself as Staff Advisor but is completely operated and managed by students. It is open Monday - Friday, from 8:40 - 8:50 a.m., 9:50 - 9:57 a.m., and 11:40 a.m. - 12:15 p.m. The school schedule was altered slightly in February, 2002 to provide adequate time for students to purchase nutritional items during these times. The program is also open upon request for extracurricular and weekend activities.

Twelve students run the program, with two of those students performing managerial/assistant managerial duties. The students are split into teams and each team is assigned one day of the week. The manager and assistant manager must be Division IV students and cannot be at the same grade level. This provides for program continuity from year to year. All of the student positions are voluntary, but if fundraising permits, we are hoping to provide a small honorarium to each student at the end of the school year as a token of our appreciation.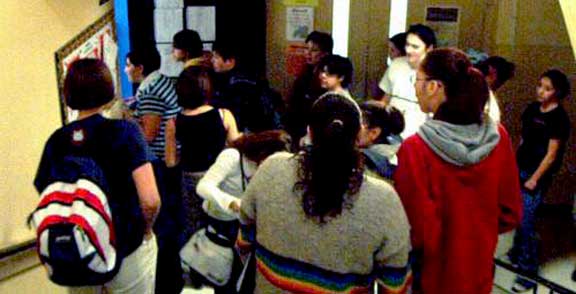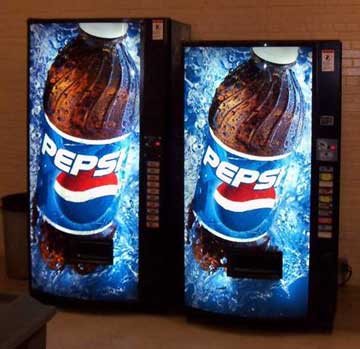 Shelly Neufeld, grade 12 (currently assistant manager), and Kim, Heather, and Jennifer Bourdon, (all in grade 12), have also been involved as volunteers with the nutrition program for the past two years. New to the program this year are Veronica Niechziol, (grade 12); Amanda Tournier, (grade 12); Belinda Pelletier, (grade 12); Crystal Pelletier, (grade 11); Lindsey Neufeld, (grade 10); Gabrielle Scrimshaw, (grade 9); and Amber Lee Baynton, (grade 9). Amanda and Veronica also handle the juice and drink machines which involves doing the bi-weekly ordering as well as keeping the machines filled and operational

The program relies on fundraising as well as business and personal donations to remain in operation. We are always in need of financial aid, kitchen equipment, and food products. Past sponsors include:
Financial Support:
Gifts in Kind: (Products, Services, Gift Certificates, Coupons)

---

The Prince Albert Friendship Centre
Fuddruckers, Saskatoon
Ruckers Amusements, Saskatoon
Cadillac Fairview Corporation
Dairy Queen, Saskatoon
Tomas Cook, Prince Albert
Old Dutch Foods
Grainfield's, Prince Albert
Canadian Tire, Prince Albert
Duck Lake Community School Council
A & W, Prince Albert
CFQC, Saskatoon
Pepsi
Krave's Candy
Tree of Life Foods
Anyone wishing to make a donation or wanting more information about the program is welcome to contact Darcy Schill, Staff Advisor at (306) 467-2185.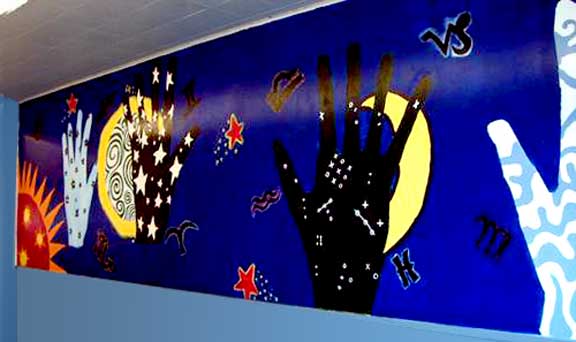 Thank you for taking the time to read about our unique program and run by wonderful young people.
---
Return to Ensign - Return to Saskatchewan News
This page is a story posted on Ensign and/or Saskatchewan News, both of which are daily web sites offering a variety of material from scenic images, political commentary, information and news. These publications are the work of Faster Than Light Communications . If you would like to comment on this story or you wish to contact the editor of these sites please send us email.
Editor : Timothy W. Shire
Faster Than Light Communication
Box 1776, Tisdale, Saskatchewan, Canada, S0E 1T0
306 873 2004