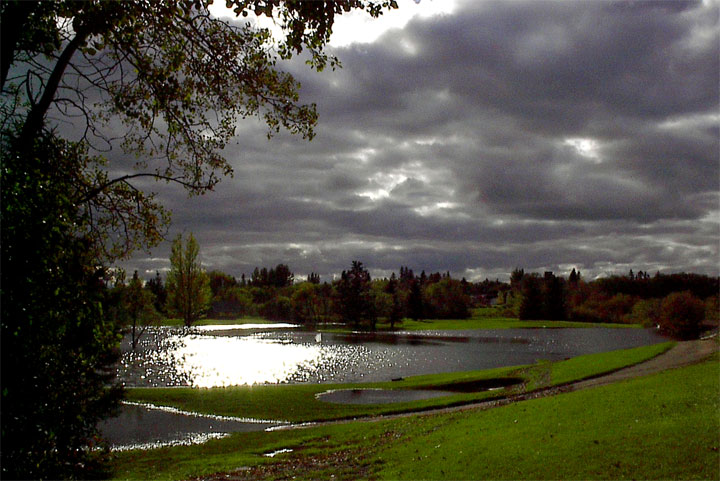 The Wet Year
FTLComm - Tisdale - Tuesday, September 13, 2005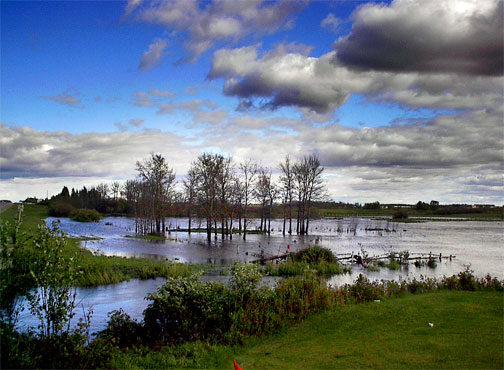 During the early 1950s Saskatchewan underwent a series of years where there was unusually heavy rainfall and a lot of snow each winter. These were known as the "wet years" they seem like ancient history as the province has experienced a series of very dry years with it only being two years ago that this are of the province saw the slough vanish and the top soil shifting around.

There was a modest run off this spring, well below the heavy flow we have seen in the rivers and streams other years but the area around the Doghide and the Riverside Golf course was flooded this spring.

Then again in late June when the sky parted and dumped a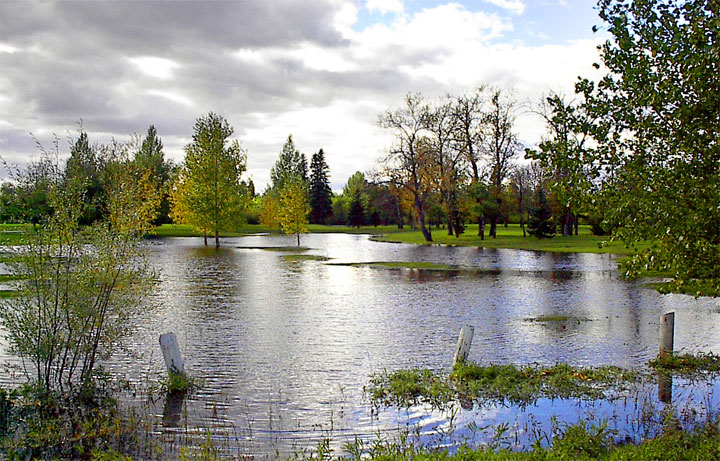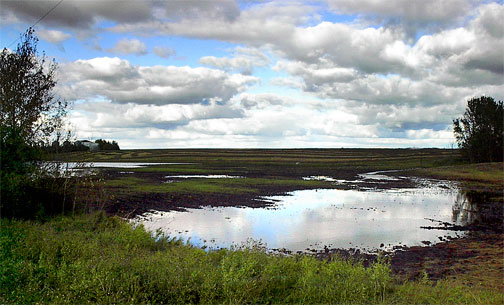 huge amount of rain on this area the golf course was flooded for a second time this year. What makes this remarkable is that the heavy rain this past weekend here and on the surrounding area has once again over filled the overworked Doghide once again and for the third time in one year the golf course is almost completely under water.

The concerens over global warming and the need for proper environmental action world wide has distracted climatologists and every storm, every series of storms seems to evoke more argument over the changes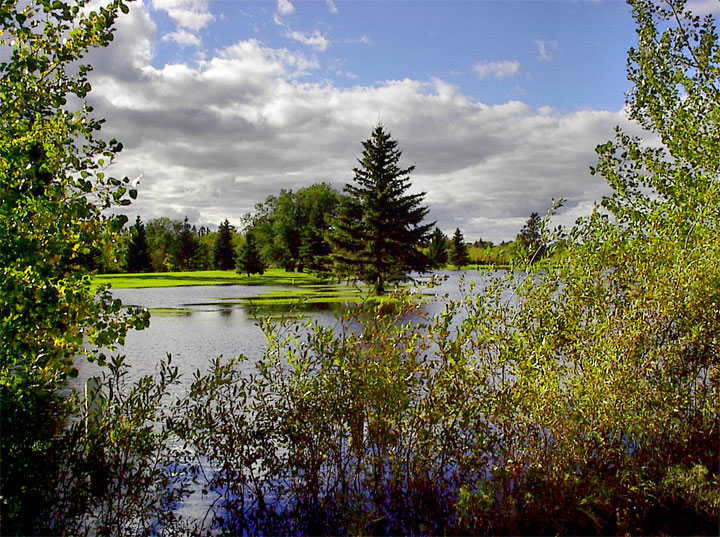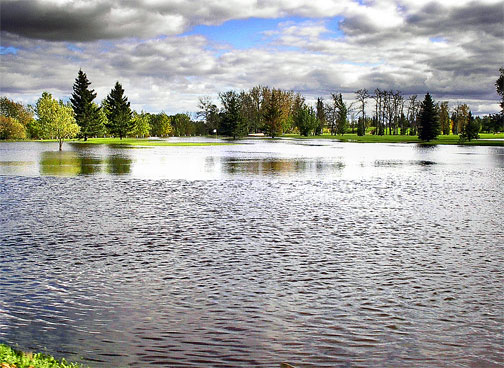 occuring in the planet's climate.

The reality is that over the tens of thousands of years the world's climatic patterns are not programmed as tightly as one might imagine and enormous natural variations are actually "normal." As science progresses we are now more aware of the causitive factors that produce the droughts and floods as ocean currents, surface and below surface are the primary engine of climate events. As these currents alter, even very slightly the weather patterns are drastically modified all around the globe.

With this in mind you might notice that it is going to seem like it is snowing a lot this coming winter.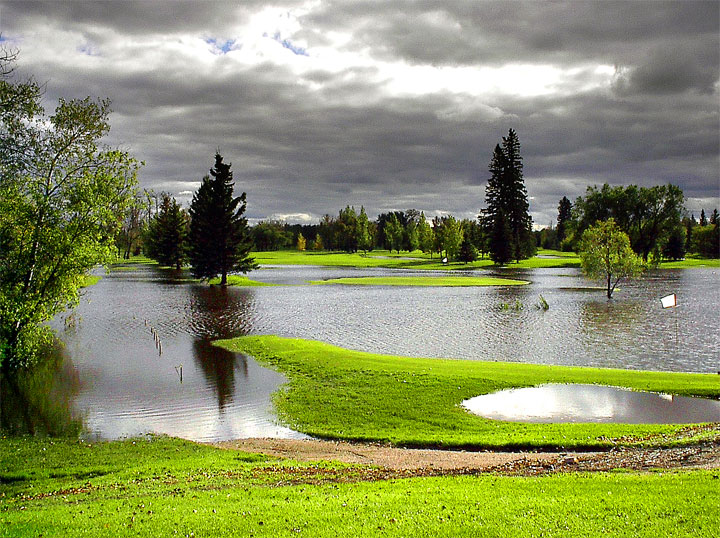 Return to Ensign - Return to Saskatchewan News
This page is a story posted on Ensign and/or Saskatchewan News, both of which are daily web sites offering a variety of material from scenic images, political commentary, information and news. These publications are the work of Faster Than Light Communications . If you would like to comment on this story or you wish to contact the editor of these sites please send us email.
Editor : Timothy W. Shire
Faster Than Light Communication
Box 1776, Tisdale, Saskatchewan, Canada, S0E 1T0
306 873 2004