Gold Medal Day
---
FTLComm - Tisdale - Sunday, February 24, 2002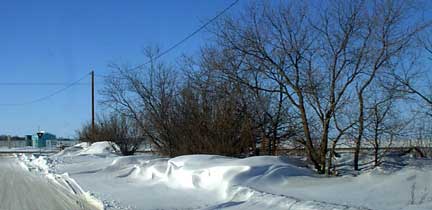 As Canada and The United States NHL players face one another in Salt Lake City today for the gold medal in Hockey it seems perfectly fitting that the temperature dropped surprisingly over night and today we are facing a proper Saskatchewan winter day.

This has been such a short and mild winter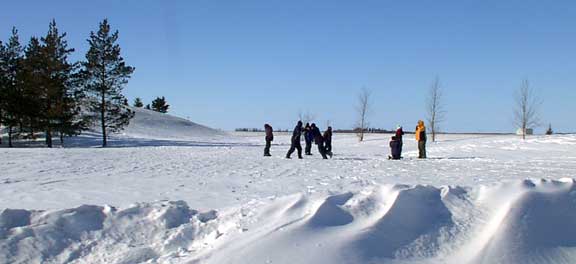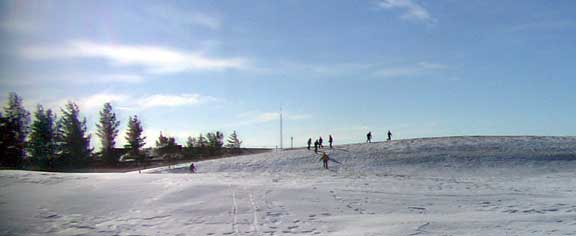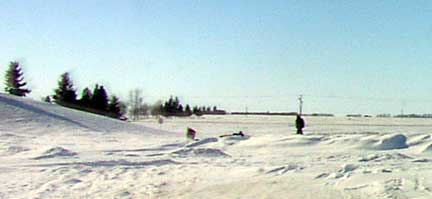 we all seem to feel satisfied that we are getting that seems more like normal.

this group of youngsters are out enjoying the brilliant sunlight and drifting snow as about fifteen knots of wind sweep across the prairie from the West.

Below a box has been tumbled along across a snow covered lawn and is stopped by a yield sign a block from the elementary school.