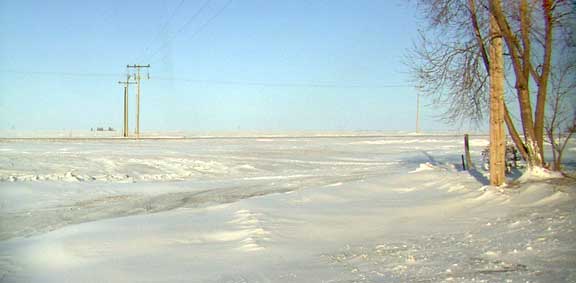 Mini Storm
FTLComm - Tisdale - Saturday, February 23, 2002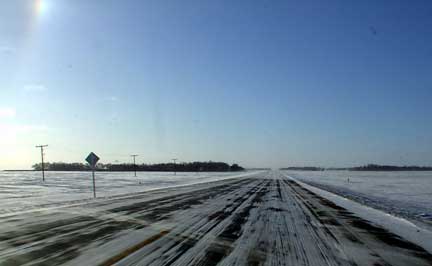 Saskatchewan people sometimes curse the harsh weather that they sometimes have to face but secretly they also like to blow about how cold it was, how bad the wind was, how dry it was or whatever condition that comes is most often in the extreme. This has been a winter of few if any extremes and last night's light snowfall and twenty knot Northwest winds was about as close as it has gotten to an actual storm.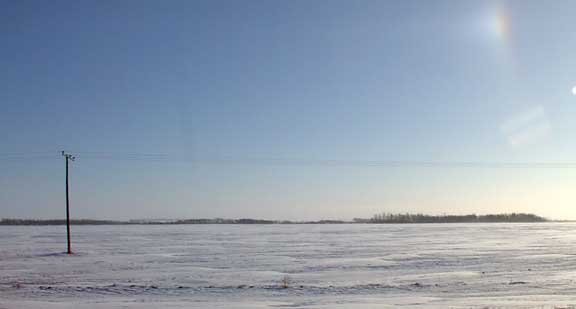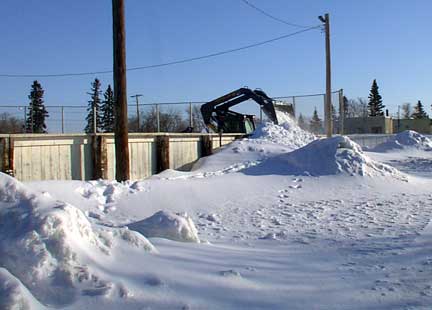 This morning South of town you can see the ground drift as it sweeps along with the temperature right near -19. The snow crystals in the air give a hint in the two pictures above of "sun dogs" the winter halo of a circular rainbow caused by refraction of light by the suspended snow in the air.

Over at the outdoor rink a crew of three were clearing the snow that drifted in over night using the Parks and Recreation's new bobcat they got last summer.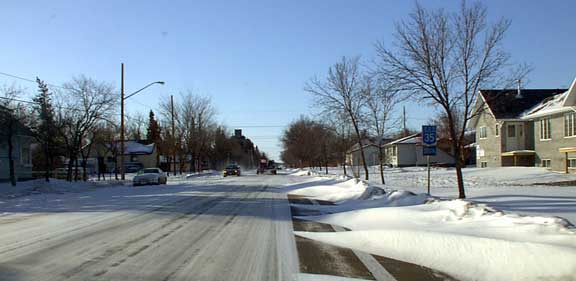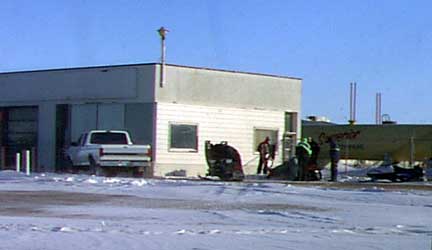 On the North end of main street finger drifts cut out into the street and huddled out of the wind a group of snow mobilers are preparing their cantankerous machines to dash out into the wind and bounce around.

Around town people were clearing their driveways, Chupa Excavating was clearing the mall parking lot and everyone was wishing there had been more snow.