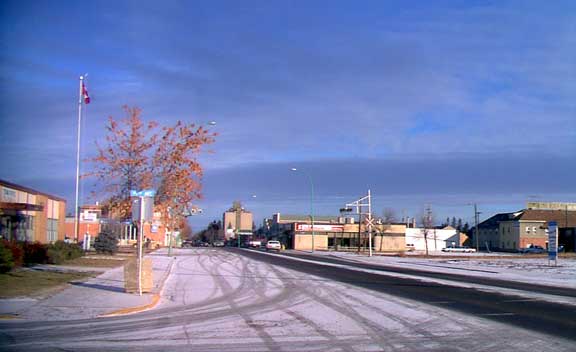 November comes to a close
FTLComm - Tisdale - Saturday, November 30, 2002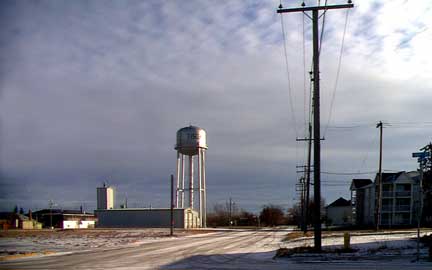 November is that time between fall and winter, between Halloween and the confusion of Christmas, the time for schools to prepare their Christmas concert acts, the time to do mid terms in high school and the time for all of us to try to get those things done we have been putting off.

March and November are the times of the year when real changes take place and the time for debate is over and the time to get on with the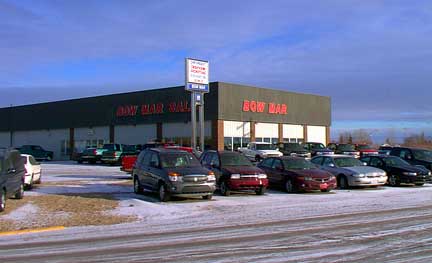 job is the order of the day.

But what is ahead? If you wonder about the weather check out the daily weather log and you will discover December has become in this world of changing climate the time when it can be -4º one year and a year later -30º. The scale of variation is considerably widened and jackets to parka and back depending.

We are now entering the last month of 2002 a year that flickered with difficulty and stress so perhaps we should aim to calm things down and let this rocky year slide off into oblivious peacefully.

The music that accompanies this page is by the thirty-two year old naturalised Canadian Lara Fabian who lives in Montreal, the singing voice of Disney's Ezmeralda in the movie Hunchback of Notre Dame. Born in Belgium and a huge star in Europe this is a voice to savour, this song is called "Adagio."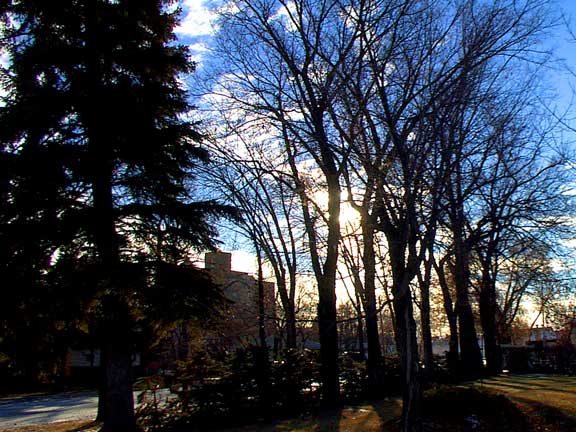 ---
Return to Ensign - Return to Saskatchewan News
This page is a story posted on Ensign and/or Saskatchewan News, both of which are daily web sites offering a variety of material from scenic images, political commentary, information and news. These publications are the work of Faster Than Light Communications . If you would like to comment on this story or you wish to contact the editor of these sites please send us email.
Editor : Timothy W. Shire
Faster Than Light Communication
Box 1776, Tisdale, Saskatchewan, Canada, S0E 1T0
306 873 2004