Tisdale In May 2001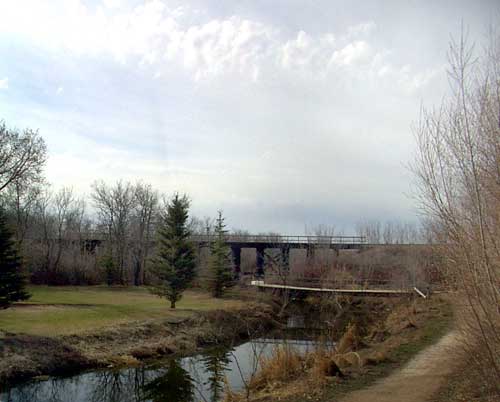 FTLComm - Tisdale - May 1, 2001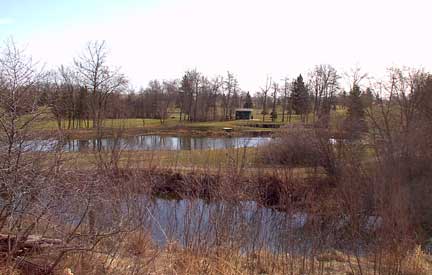 May Day 2001 and time to consider what is happening. The placid scene by the golf course shows that spring is somewhat delayed compared to the last two years but perhaps it is close to the average normal for this time of year. In a week's time most of these trees will have leaves.

The downtown of Tisdale had its usual strolling seniors on their way to coffee, a young woman in paint clothes picking up another can at the hardware to finish the job, a flow of folks dropping by Zoerb's for their coffee donuts at work but farmers, no one in sight.
The seeding time of the year
and agricutlural commerce this morning is absolutely shut down as the fields around us are prepared and seeds put in the ground for this year's crop.

The sky has the look of rain but it is more of a look than a reality as everyone goes about their business with that wait and see attitude. Chupas are digging the basement for the Senior's centre an Edmonton firm is relining the sewer line from the Royal Bank East to the Bee Hive Hotel and contractors are pouring a new driveway for a neighbour while in other parts of town new shingles and siding are being put on to refurbish houses and the kids are in school thinking of field meets and summer holidays.