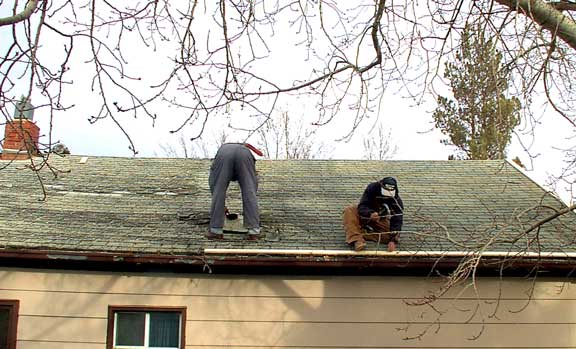 Quick Re-roofing
FTLComm - Tisdale - Wednesday, November 7, 2001
The problem is a simple one but all to common. This is a small house and the ashphalt shingles are well past their life. It is hard to know how much longer this house will be in use so does it warrant a new set of shingles and the work needed to remove the old ones and install fresh ones. Rise Constructions solved this dilemma in less than two hours.

They first cleared away the flashings that sat on top of the shingles, then proceeded to lay on the old roof a grid of one by fours.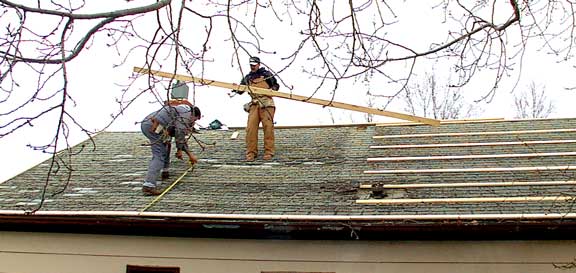 It took a surprisingly short amount of time to completely strip one by fours over the whole roof nailing them in place. Fortunately this roof does not leak and the sheeting and rafters are in good solid condition.

Once the strips are in place it was a very quick process and the new roof was laid right over the old restoring the house for many years to come at little expense and the whole project was done long before lunch.