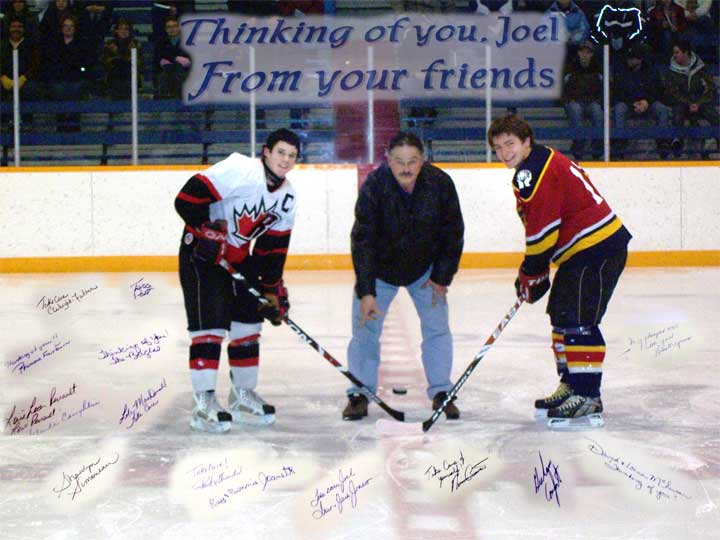 Community gets behind Joel Reese
FTLComm - Tisdale - Monday, December 22, 2008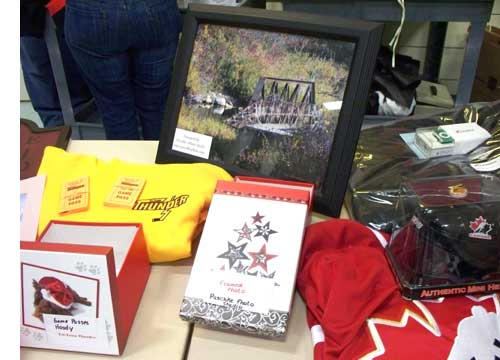 Joel Reese grew up in Tisdale playing his minor hockey here and graduating from Tisdale Middle Secondary School. He was up until he was sidelined with his illness, goalie for the Onion Lake Junior Winter Hawks.The treatment he is undergoing requires enormous expense to his family Heather and Ted with multiple trips into Saskatoon for treatment and Tisdale has responded to their need in a big way.
The project began as a simple benefit hockey game but snowballed as the people of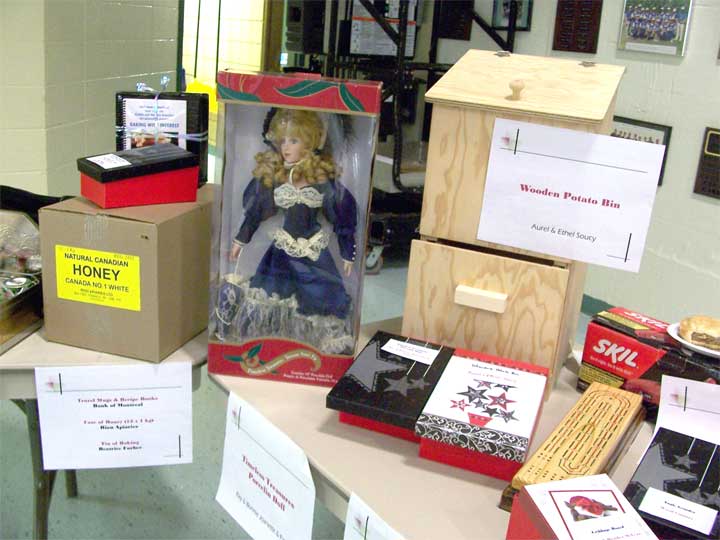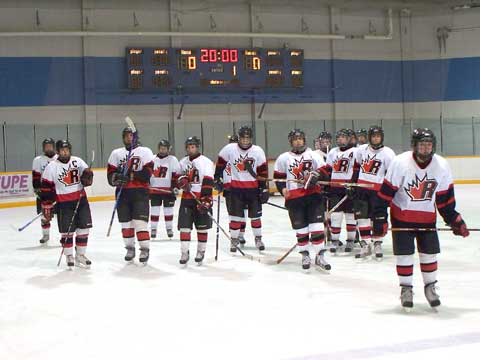 Tisdale and district got involved in the project and the generous support of the Tisdale business community made this a truly big event.
The Scotia Bank provided matching proceeds with the Community Cares Program, Tisdale Minor Hockey matched docations up to $500, the Carrot River Valley Milk Producers contributed toward the 50/50 draw, a secondary prize of $50.
Arborfield Flyers and the Tisdale Midget Ramblers put on an outstanding hockey game. Great passing and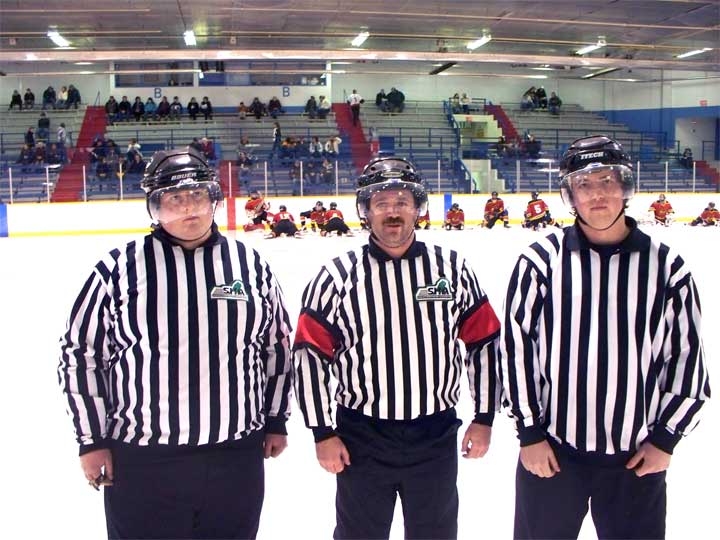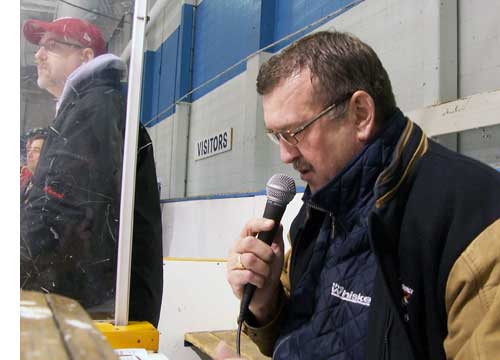 team play made it an easy game for Linesman Darrel Secikinger, referee Colin McPeak and Linesman Avery Legare (above) to manage. There were lots of box officials on hand including Mayor Rollie Zimmer (right) who looked after the announcements and Jade Schell (below) got the game off to a promising start with Oh Canada. At the top of the page president of minor hockey, Mike Mahussier dropped the puck to get the game underway.
The arena had a full house to enjoy the good game and all of the admission, donations and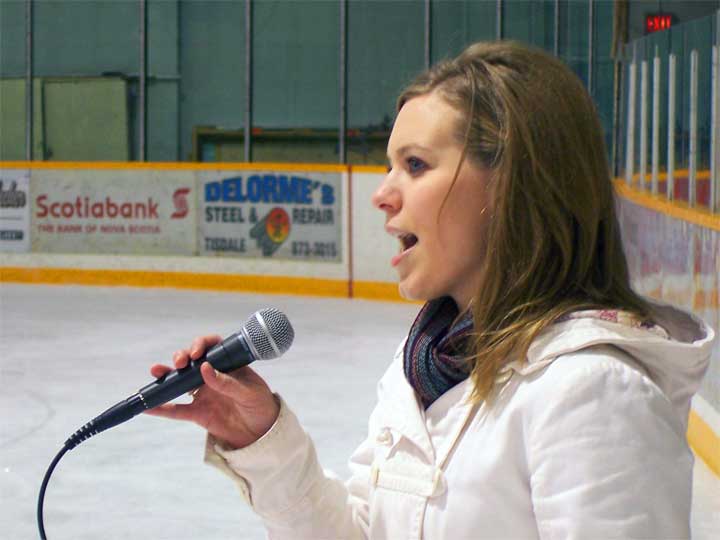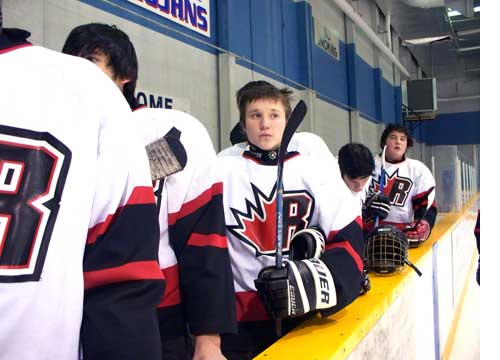 raffles combined with the donations and the proceeds from the silent auction went to the Reese family.
The silent auction was amazing with such a variety of great products donated by;
RW Custom Spraying
TMSS SRC
Ridgedale Co-op
Kal Tire
Pharmasave
Fritshaw Meats
Patterson Concrete
Gail Lowe
Valley Fuel
CJVR
John Bob Farm Equipment
Wood County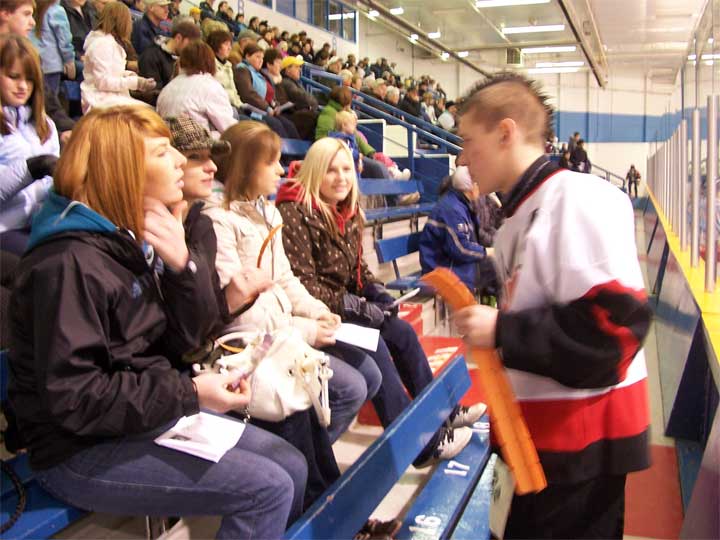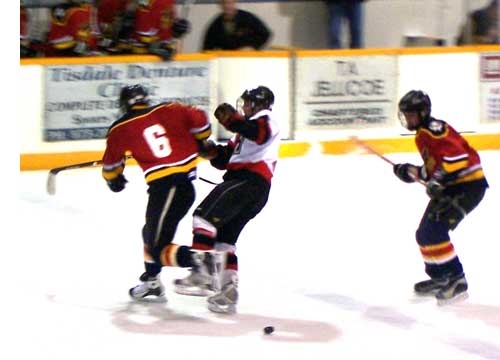 North East Sports (Melfort)
Soil Tech
Violet & Ian Allan
Bank of Montreal
New Body Fitness
Bonnie's Hair Design
Riou Apairies
Tisdale Installers
Kim Casavant Photography
Pearsons
Brenda Weins
RWB Communications
CIBC
Wayne Styan & Family
Darlene Tessmer
Cornerstone Credit Union
Jammeez
Dr.'s Phenix & Thomson
Beatrice Furber
Darryl & Heather McLean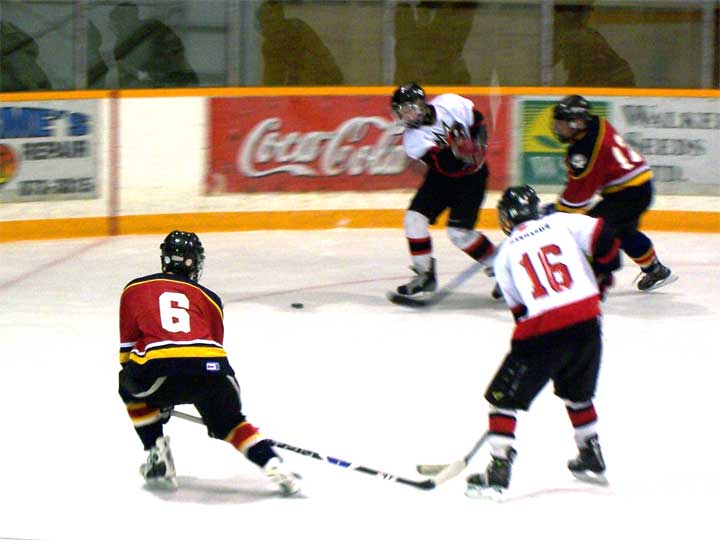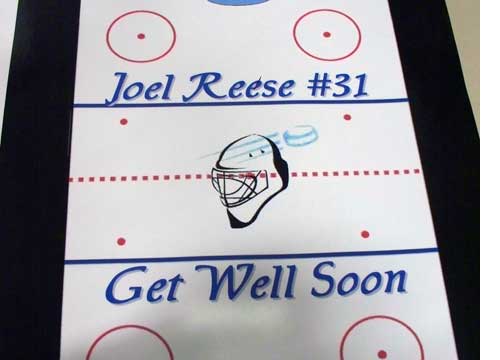 Louise Taylor
Home Interiors
Tri-Town Thunder
Viterra
Ken's Cresting
Lucas Embroidery
Al & Gloria Jellicoe
Aurel & Ethel Soucy
Ray & Bonne Joanette family
Golburn Valley Oil Mil
Bessborough Hotel
Charlie's Charters
Fenton Seed Farm Ltd.
Parrish & Heimbecker
Soil Tech
John Deere
Kurtis & Kara Bliele
Golf Shape Contruction
Groat's Supply
Dr's Kolbenson & Hunter
Kevin & Connie Wutke
Old Dutch / Dan Westfield
Paschke Photo
This project with the game, silent auction, donations and raffles raised a total of $16,500. No question that Tisdale and its surrounding districts is the place to be.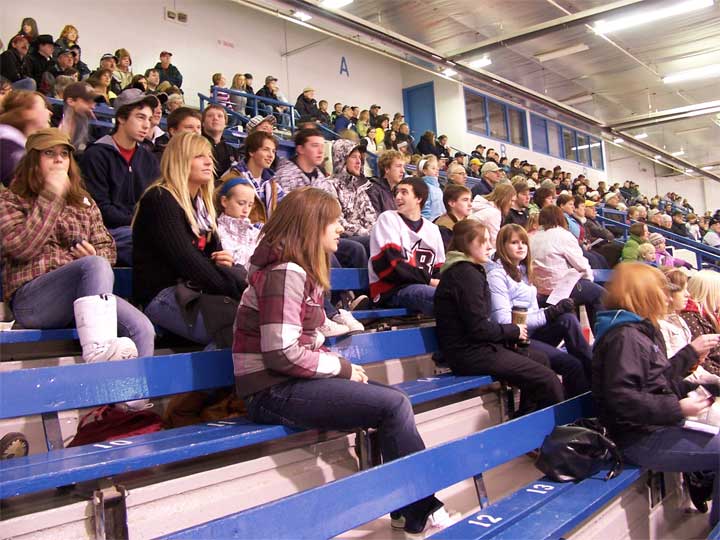 ---
Return to Ensign
This page is a story posted on Ensign, a daily web site offering a variety of material from scenic images, political commentary, information and news. This publication is the work of Faster Than Light Communications . If you would like to comment on this story or you wish to contact the editor of these sites please send us email.
Editor : Timothy W. Shire
Faster Than Light Communication
Box 1776, Tisdale, Saskatchewan, Canada, S0E 1T0
306 873 2004