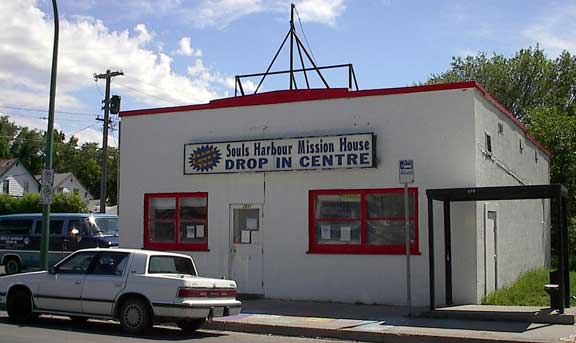 Souls Harbour Mission - Regina
Regina - Friday, December 21, 2001 - Pictures and research by: Stu Innes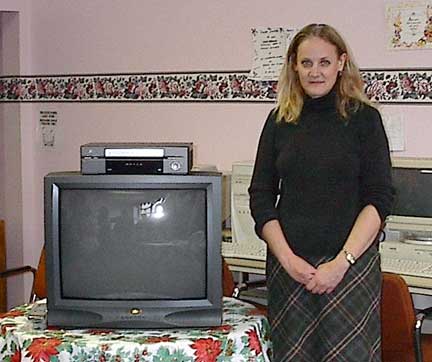 With Saskatchewan cities suffering from extremely high poverty rates, unemployment and crime here is a very positive effort to do something about what seems like overwhelming odds.

The Souls Harbour Mission is getting a good deal of support from the Regina church community, private business and on Wednesday by provincial legislatures. WEdnesday, December 19 on behalf of the Saskatchewan Party Caucus and party members, Elwin Hermanson presented the director of the Drop In Centre, Sandy Wankel with this new television and VCR for the facility.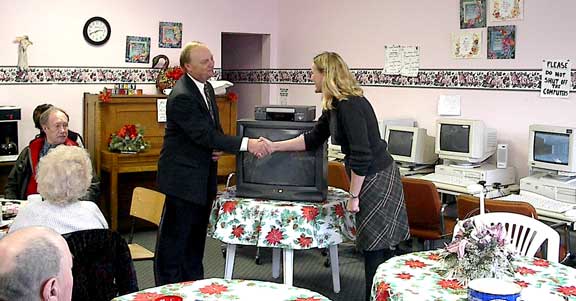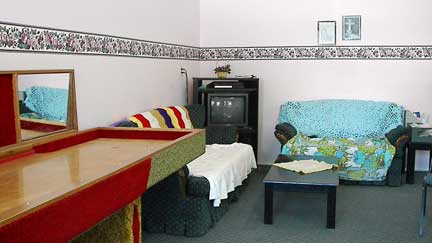 The Drop In Centre offers children, with the parents permission, Christian Fellowship, counselling, sports, music lessons, recreation and entertainment, computer literacy training and cooking classes. For many young people a facility and staff like this one can mean a huge difference where family fragmentation and serious poverty hamper social and almost all other aspects of development.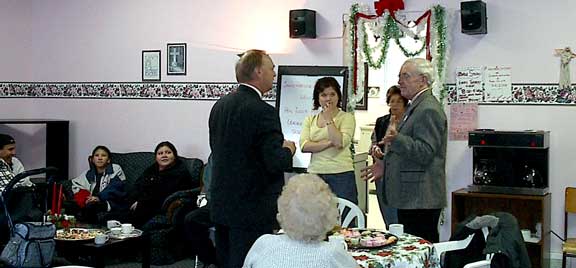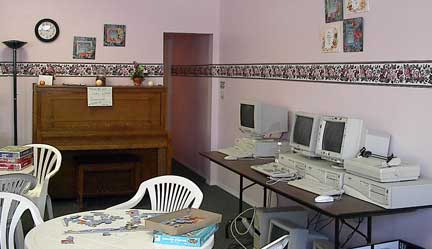 Present at the presentation Monday was city councillor Joe McKeown. Mr. McKeown, who for some time represented this part of the city as the MLA, has long been an advocate of social awareness and outreach programming in the city. A man of dedication and conscience, Joe entered politics in the sixties when he was working as a shoe salesman and has never forgotten his roots and the people who supported his social concerns through the years.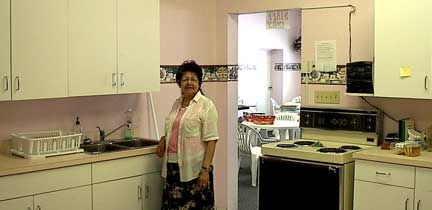 The Souls Harbour Mission has enjoyed the support of a wide range of people in the community. Their computer centre was supplied by Duncan Computers and includes Mind Leading Program. A six computer network with printer and file sharing makes this a useful tool and part of the centre.

Other donations recently have included printing for the Centre's brochures and the staff welcomes people who volunteer their time and resources often in cash to help out with the valuable work they do.

The Drop In Centre is located at 2931 5th Avenue and is open Monday to Friday each week from 1:00 PM until 2:00AM. The Centre has an excellent web site and you can contact them directly at 306 352 1645