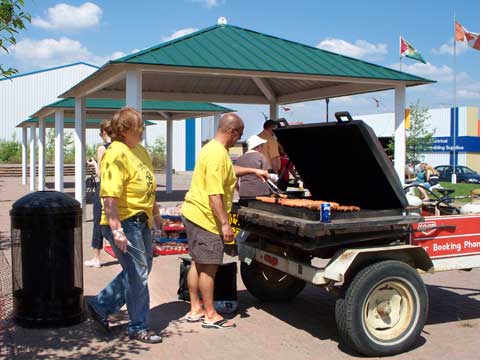 life experience .that becomes part of their skills and abilities
Tisdale people are certainly aware of the benefits of sports activities and came out today just as they did last year to have a hot dog on a beautiful sunny mid day.
ScotiaBank matches the funds raised in this project and the businesses of the community pitch in to top of the fund so that the KidSports fund has no problem meeting the needs of the children who apply for help with sports programme registration.
Not only does ScotiaBank support this community project with matching donation but its staff were on hand to look after the hot dog booth again this year.