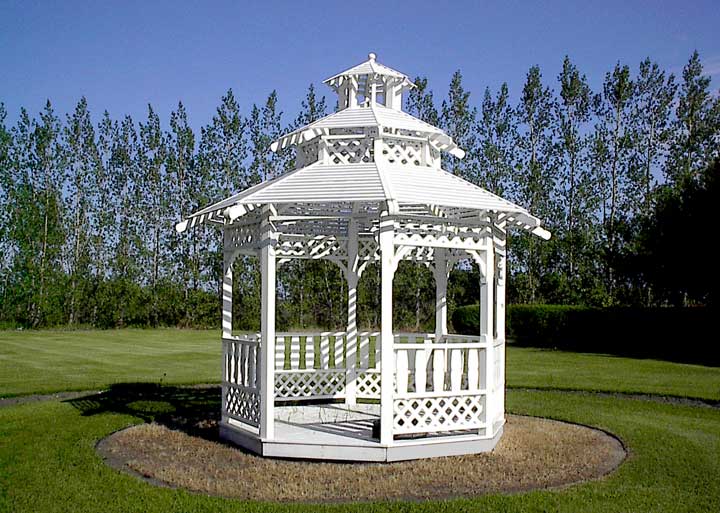 Gazebo
FTLComm - Quill Lake - Thursday, July 3, 2003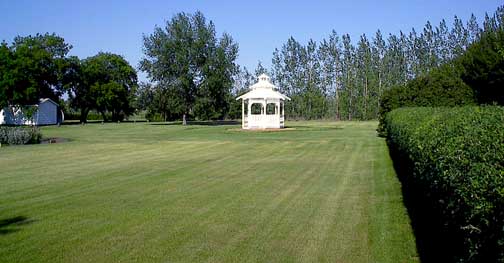 Some times I see a scene and know immediately that "there is a picture" something that needs to be recorded and shared with others. On Monday afternoon we were making our way from Watson to Wadena and passed through several communities along the way. As we were reaching the edge of Quill Lake I realised "That's a picture". There on the last yard on the East side of the village, right next to the school is this large very elegant yard and in its large elegant lawn sits this outstanding gazebo.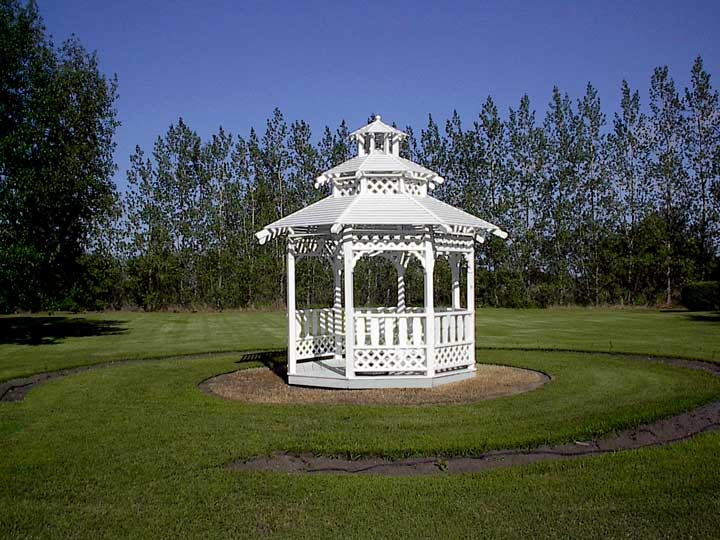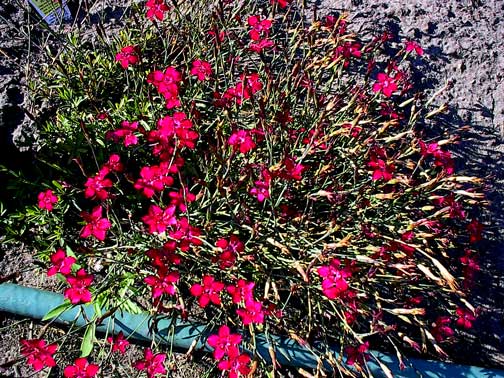 Now a gazebo is one of those things that seems to have come from the Victorian era and all of us remember the love song from the movie "Sound of Music" shot in a large gazebo. An enormously romantic structure for any place, a park, a formal garden whatever.

In this case a huge expanse of grass is pretty boring. The carefully manicured cottony ester hedge, the background of trees define a clean grass area but not especially interesting unless you were a horse or a cow.

But this family have situated on this expanse of grass a gazebo. The design of this one is especially compelling because it involves the excellent use of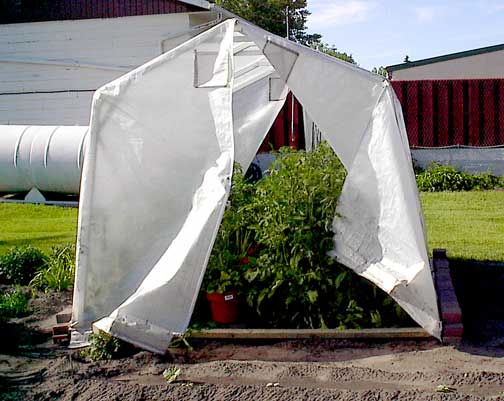 wood but does not seem to require complex cutting or wood working. Nevertheless this three leveled structure is eye catching and is the focal point of a really good yard.

In the yard were several flower displays, those above have blossoms of about a quarter inch. I was feeling pretty smug as I looked over the vegetable patch until I spotted the greenhouse and realised the waist high growth are tomato plants.

You can see that the preparations to high light the gazebo are underway. A circular flower patch has been cut into the lawn and the centre circle given a treatment of "Roundup" in preparation for an application of crushed rock or similar cover.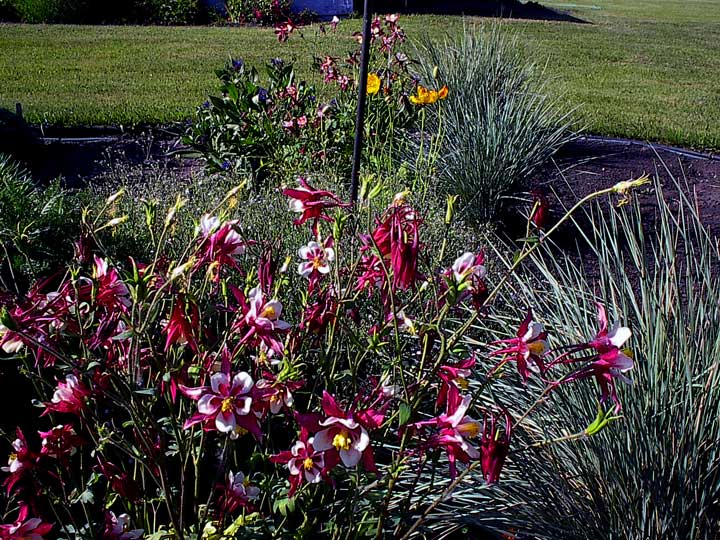 ---
Return to Ensign - Return to Saskatchewan News
This page is a story posted on Ensign and/or Saskatchewan News, both of which are daily web sites offering a variety of material from scenic images, political commentary, information and news. These publications are the work of Faster Than Light Communications . If you would like to comment on this story or you wish to contact the editor of these sites please send us email.
Editor : Timothy W. Shire
Faster Than Light Communication
Box 1776, Tisdale, Saskatchewan, Canada, S0E 1T0
306 873 2004