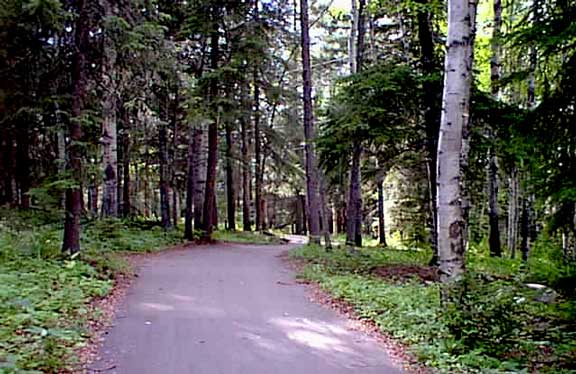 A Visit To Prince Albert National Park
FTLComm - Waskesiu - Saturday, June 30, 2001, Images by: Judy Shire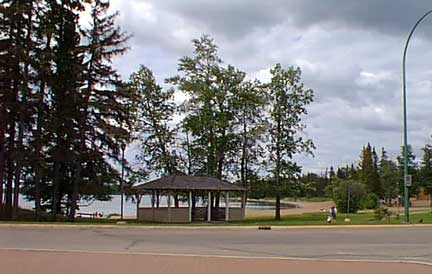 This is not the complete picture of one of Canada's National Park treasures, but rather it is a set of pictures taken in sequence on a walk of about an hour around the village of Waskesiu.

Judy Shire took these pictures Thursday, June 28 between some of the light shower activity that had sprinkled each day of this past week in Northern Saskatchewan.

Judy's walk begins with this picture of a pleasant gazebo / picnic shelter by the beach.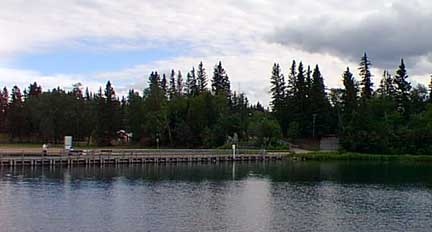 The massive breakwater offering protection to the beach area and gives the visitor a place to stroll out into the lake then look back toward the shore (picture at right) seeing the boreal forest that surrounds every part of the park and the board walk that runs along the beach.

Thousands of tourists come to experience the forest, but many more to play on one of the best golf courses in the country.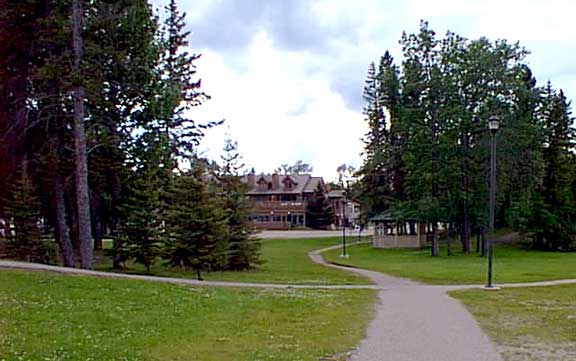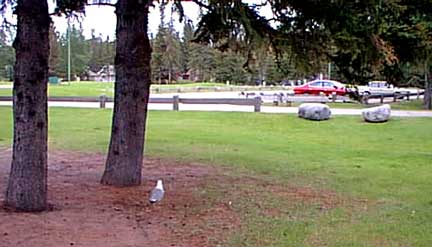 The picture above shows the main hotel which provides accommodation for visitors. Besides this facility there are two other smaller in the immediate area with others in the park and then there are a host of cabins for rent, while many visitors prefer to camp in one of the outstanding camp grounds.

The last week of June there are a large number of visitors in the park but this picture of the parking lot Judy and a California sea gull enjoy a quality moment.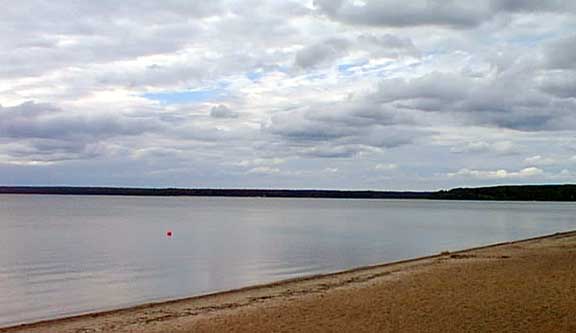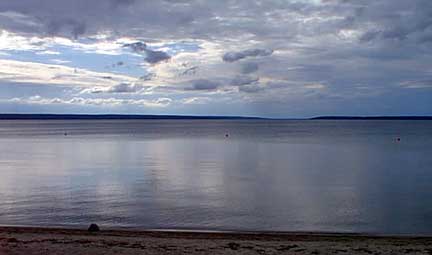 The beach at Waskesiu is one of the best beaches in Saskatchewan and besides a place for a swim, this remarkable, seemingly endless view across the lake and of the confused prairie sky.

Considerable controversy has been stirred up in the National Park over a ban on sport fishing. A study is in progress and there is no fishing in this lake for this summer. Not everyone has handled the news well.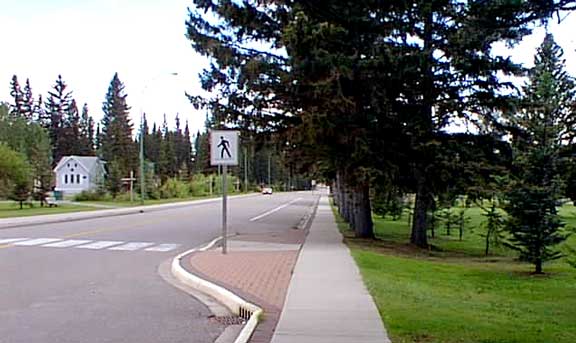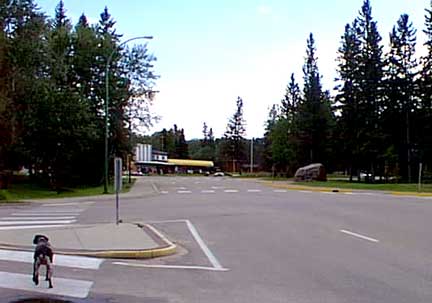 Judy is taking us on a walk around the village site, a village that grows into a very large town during the summer and has all the appearances of an urban location. (right) We can see a restaurant and the location of one of the two cinemas in the park.

Every year at parks everywhere there are confused pets on vacation. Animals like things to stay pretty much the same and few are seasoned travellers. This dog apparently lost his folks and accompanied Judy on her walk for a while hoping to come across someone or something he recognised.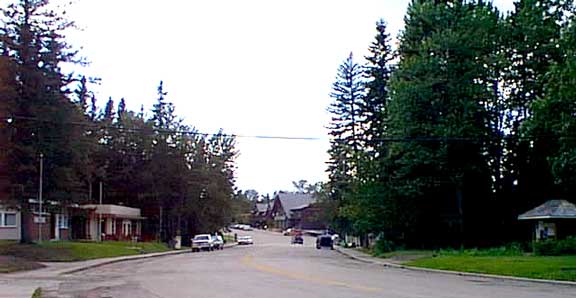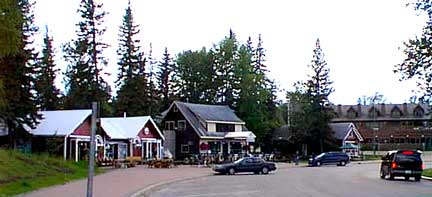 Shops from ice cream parlours, to elegant fashion boutiques are part of the commercial area. This park, is like all national parks, a magnet to visitors and it is only natural that merchants service this market.

Canada's National Park system has struggled since its beginning with this issue and we can be certain it will never be resolved.