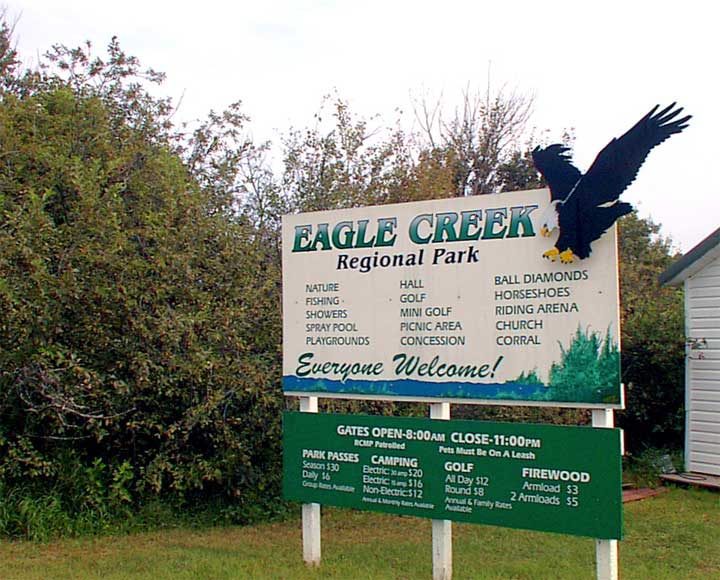 Eagle Creek Regional Park
FTLComm - Asquith - Wednesday, August 2, 2006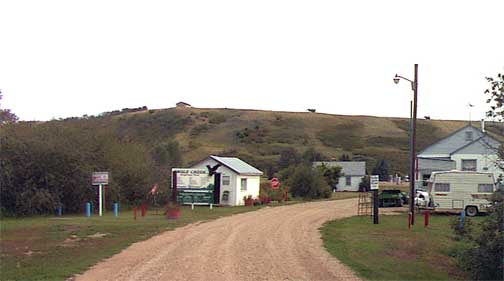 This past weekend it was time for us to go to Shakespeare on the River and at the same time we wanted to camp so the quest was to find a regional park close to Saskatoon and the solution was one located about thirty kilometres west and twenty-two kilometres north of the city, somewhere north of Asquith. Though regional parks are marked on Saskatchewan highway maps with a symbol they are not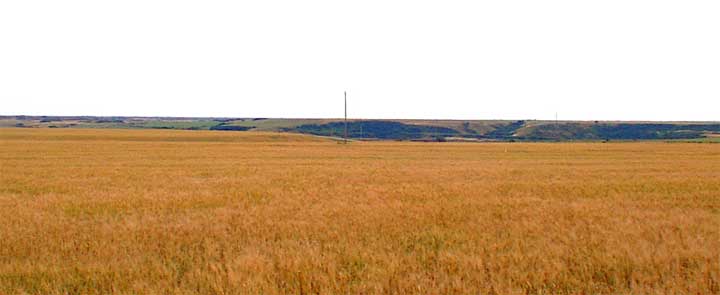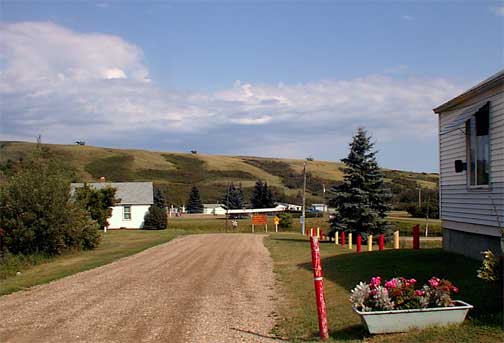 identified by name and it can be a real challenge to sort out what town or village they are listed under and the regional parks booklet is pretty useless as is the web site in pinpointing which park you are seeking. After four phone calls and half an hour on screen we figured out that what we wanted was Eagle Creek Regional. I called up to reserve a spot and we were on our way.
You have no doubt heard opposition members of the legilature condemning the government for bad roads in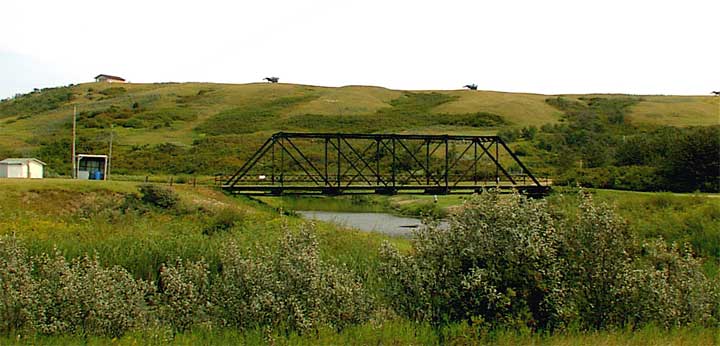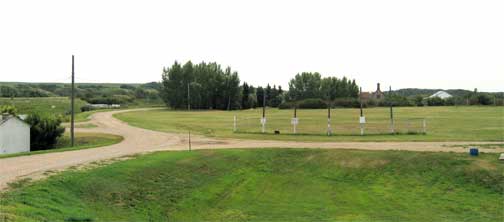 this province and some of that criticism is valid unless you consider that the former Tory government left the province in such dire financial conditions its a wonder we have any roads at all. I mention this because in our travels to Saskatchewan Regional parks we have little complain about road conditions, with one exception.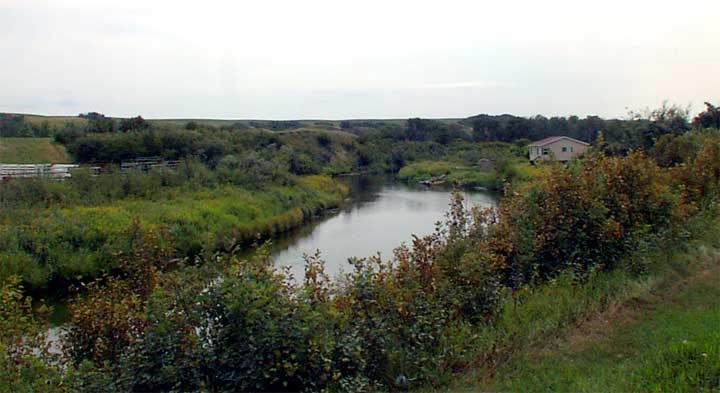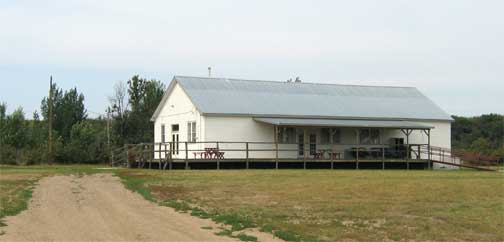 Saskatoon has construction all over the place making travel through and around the city tense difficult and really slow. But we made it and as you can see Eagle Creek is out there on the prairie a great little valley with a fish filled water way and really helpful people to make this park an outstanding camping experience.
The place has fishing sports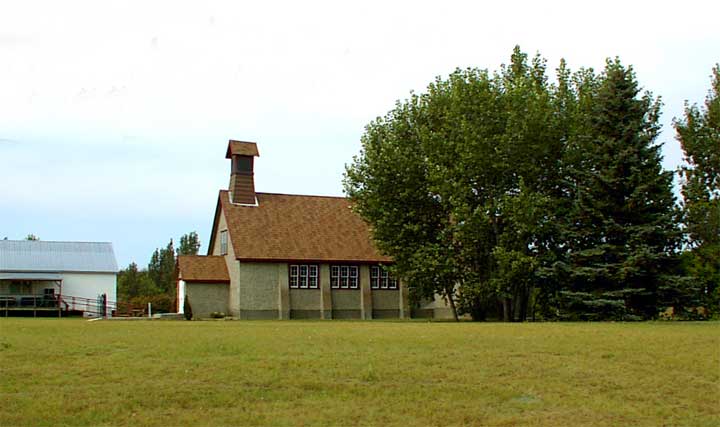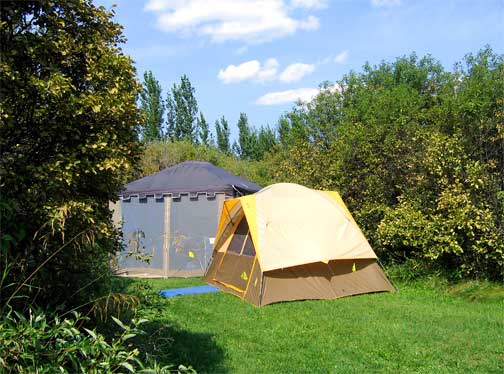 facilities and a variety of other activities including a riding establishment.
We found a nice camping spot to snuggle into and really enjoyed our stay. Being tenters we really rely on good washrooms and the cleanliness of this park was outstanding.
Nature tossed us a nasty storm Friday night and flooded our camp site. Notice the flooding below that was a big storm with hail and much more rain than expected.
By the way, we went to Two Men from Verona and it was fabulous. Despite the streets Saskatoon has a winner in the Shakespeare on the River company.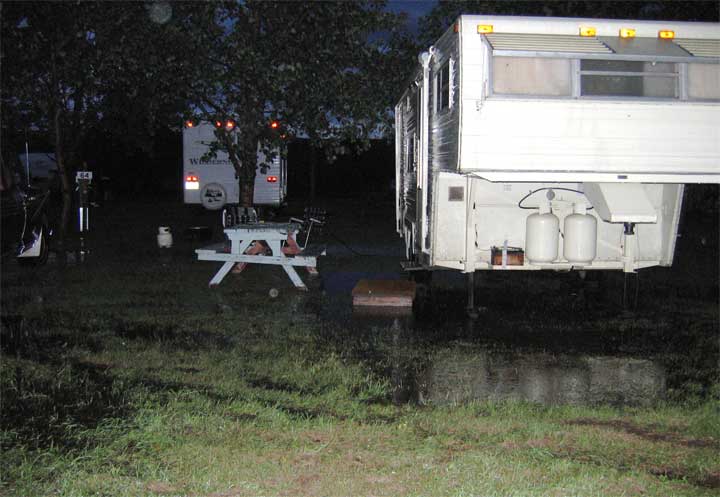 ---
Return to Ensign
This page is a story posted on Ensign and/or Saskatchewan News, both of which are daily web sites offering a variety of material from scenic images, political commentary, information and news. These publications are the work of Faster Than Light Communications . If you would like to comment on this story or you wish to contact the editor of these sites please send us email.
Editor : Timothy W. Shire
Faster Than Light Communication
Box 1776, Tisdale, Saskatchewan, Canada, S0E 1T0
306 873 2004