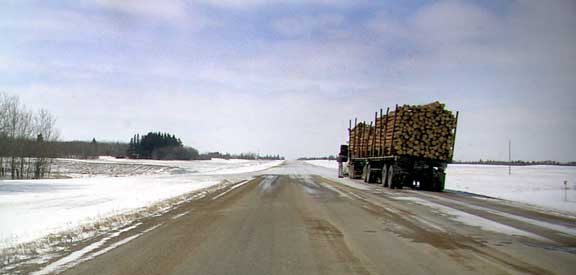 The Belated Spring of 2002
FTLComm - Tisdale to Regina - Wednesday, April 3, 2002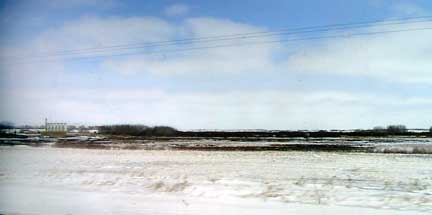 Tuesday afternoon we went from Tisdale down #35 almost to Archerwill then over to Naicam and down highway 6 to Regina. For an afternoon drive in April every Saskatchewan person knows that any and all weather conditions are possible. We had a tail wind and a little blowing snow to put a little shine on the highway in spots.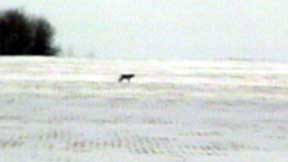 The main feature of the drive was the thing that is on all of our minds, the amount of moisture. Two miles East of Naicam the land goes bare. The three large sloughs around Naicam are black mud flats like the one above.

Just South of Naicam we spotted this hunter out looking for a late lunch. A large coyote checking for mice in a field. The idiots who like to hold hunting derbies for coyotes and gophers need to thing this through gopher problems can be solved with a few of these guys working a field.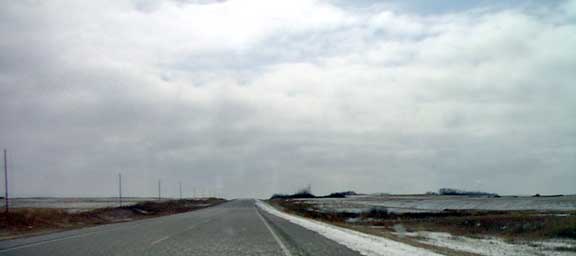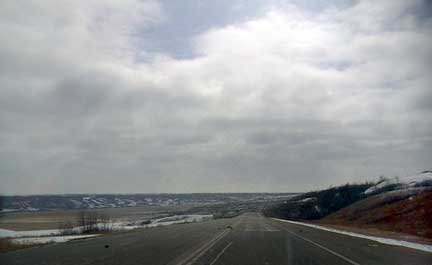 Here is something new on Saskatchewan highways. Notice the dark track along the edge of the white line above. A noise track has been installed in this stretch of highway South of Southey that alerts you when your vehicle drifts off of the main lane.

The Valley has small patches of snow on both North and South slopes as can be seen below looking East.



The bright sunlight has turned the thin snow cover to a thin ice cover which reflects and gives the smooth hill tops shiny white hats.

From the valley South toward Regina the amount of snow increases with the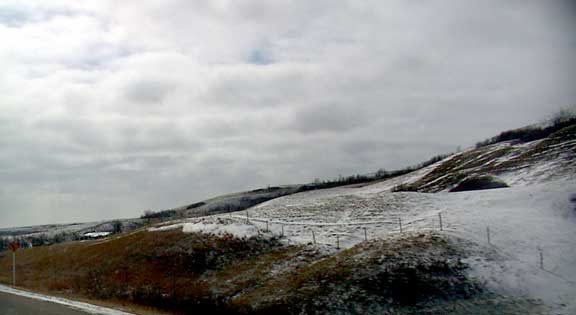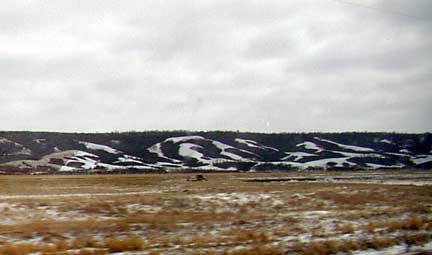 barrens being from Melfort to the Qu' Appelle.

This part of Saskatchewan will have no run off what ever again this spring and without a lot of rain they can expect a very brown summer. The wind and sun have reduced the soil water content to bone dry as arid to the point of being a desert is now the case for about one quart of Saskatchewan's grain belt.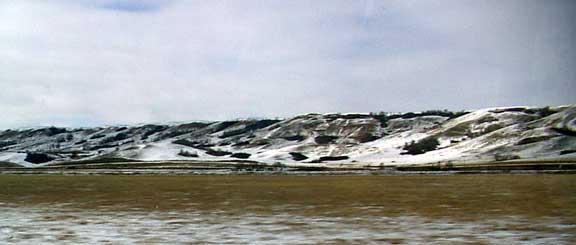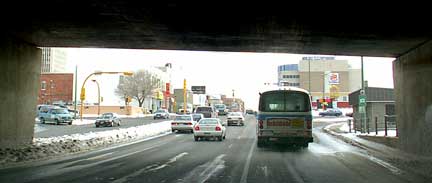 Regina as we saw with Stu Inne's pictures yesterday has plenty of snow, the whole of the winter's snow has been received in the last few days. Note the centre pile out of the underpass on Albert Street and at the corner of Victoria and Albert, below.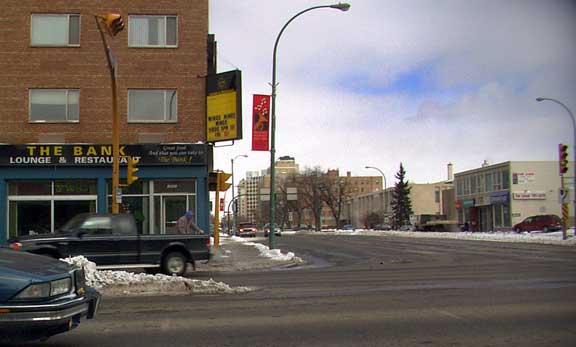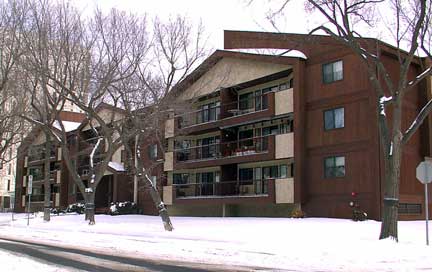 This condo on Victoria looks pretty wintery for the second day of April.

Ice patches on the Southey to Regina stretch of #6 were a bit treacherous but we saw no vehicles off the road. We also encounter ice patches on #35 North of Archerwill near midnight.

With the steady traffic of grain trucks it was refreshing to see a grain block train heading South of Naicam just around 11:45.