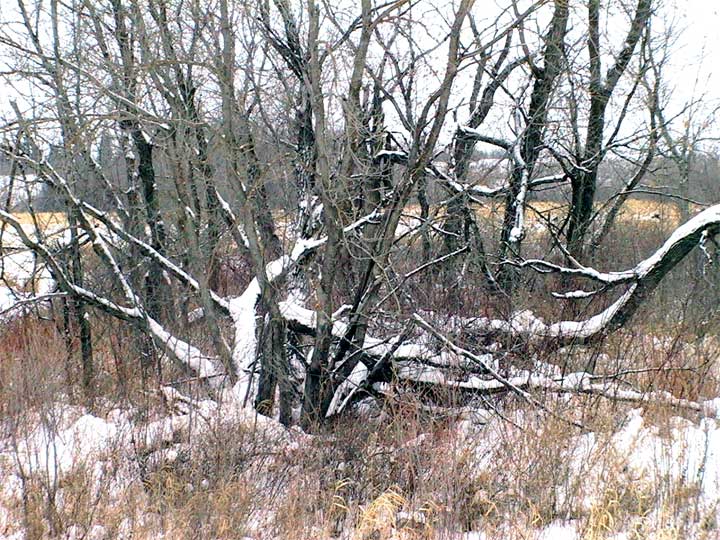 Our day will come
FTLComm - Tisdale - Thursday, January 20, 2005

Throughout our lives we are encouraged to be optimistic, to look for the bright side and find the beauty when things look pretty tough. As I was driving around Tisdale this morning it struck me that there is a serious bit of misconception in good ole' plain optimism. Winter is so much about a state of harmony as the contrast of light and dark are emphasised and our bodies remind us of the chilling cold and how it is the flip side of scorching heat. There is almost no randomness in nature, certainly not in the weather and even less in the way life occurs. There is a kind of ruthlessness to consequential reality, if this than this . . .

Screenwriters are merely copying what they hear people say when things are going pretty bad, they will assure the afflicted th

To see these images click the little arrow on the left and to browse through them just grab the button and move it backward and forward through the images.

at everythings is going to be alright, that things will work out for the better, yet consequential reality is a certainty. As I looked at the gnarled trees crippled by years of spring drowning along the Doghide the "oh gosh, things will be alright" song "Our day will come," seem to ring in my ears. Unlike trees and field mice, people seem ever to put their hopes and dreams before all else.

English comedy writers for decades have puzzled over the "meaning of life" and Douglas Adams went so far as to discover it in his Hitchiker's Guide to the Universe where he determines that "42" is the meaning of life. Many suggest that if we all realised just how bleak our prospects are we would simply give up and resign ourselves to meaningless existence.

I do not subscribe to that fatalism because I am convinced that people, the very species itself is far more endowed with potential than any of us realise. People, human beings, tower above other beings in their intellect and are more than capable of facing what is real. Each of us knows and understands our limitations and have all felt the amazing spark of that which is beyond the normal. Humans can see an ugly tree stump for what it is and still appreciate the delight of the snow and the contrasting shadows, form and line, arrangement and balance are all with in every person's grasp. A winter day is and of itself a thing of value and we need not dream of spring or wish for a summer breeze when it is time to feel the chill of the North wind.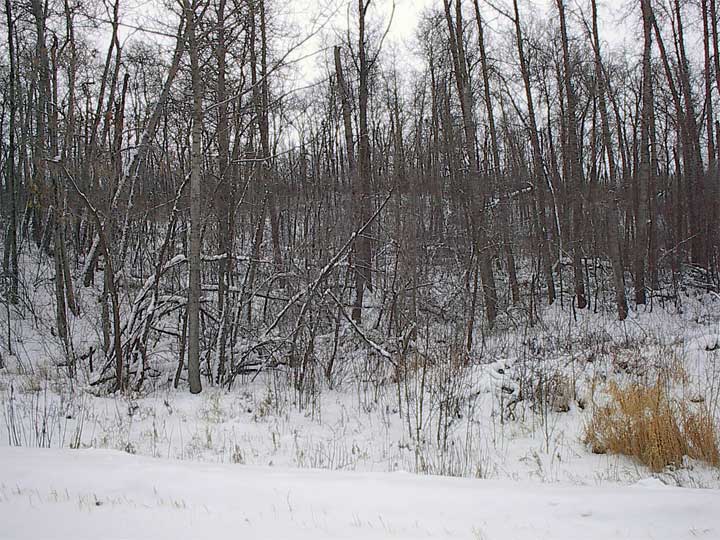 click on the arrow to hear KD Lang render the best version of this classic hit

---
Return to Ensign - Return to Saskatchewan News
This page is a story posted on Ensign and/or Saskatchewan News, both of which are daily web sites offering a variety of material from scenic images, political commentary, information and news. These publications are the work of Faster Than Light Communications . If you would like to comment on this story or you wish to contact the editor of these sites please send us email.
Editor : Timothy W. Shire
Faster Than Light Communication
Box 1776, Tisdale, Saskatchewan, Canada, S0E 1T0
306 873 2004