To Regina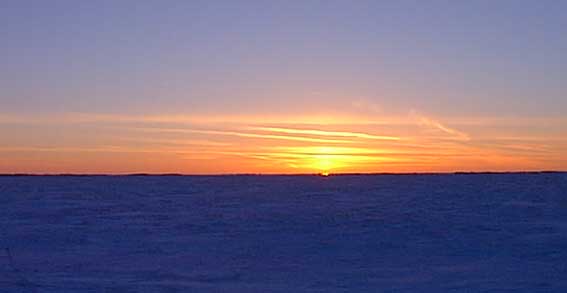 FTLComm - Highway # 6 - February 21, 2001
Pictures by: Judy Shire
Tuesday afternoon it was time for a road trip, this one to Swift Current. (If you are sending me email today or tomorrow I will be unable to receive it as I left the system running and it is collecting email every twenty minutes)

The sky has been clear all day and temperatures remarkably low. We were surprised to see the heaven snow cover in the fields as we moved progressively further South. By the time you reach Regina the blowing snow covers the scrubs around the sloughs and fills the farm yards.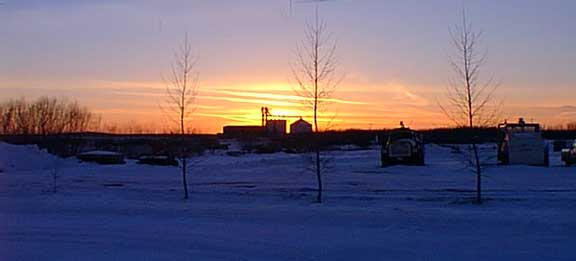 The picture above shows the sun behind the terminal on the West side of Watson.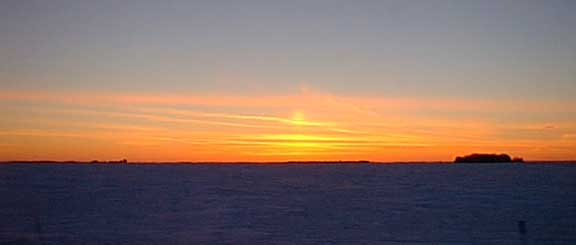 The winter of 2000 - 2001 has been an unusual one with December being abnormally cold and January being abnormally warm. February has been close to average temperatures but winter continental weather systems in this part of North America have been remarkably moderate without many serious storms while the prairies of Northern United States have had a rather severe winter. We should expect a good deal of precipitation through the end of February and early March as the temperatures warm up and the Pacific becomes more active pumping warm wet air over the mountains.