Twilight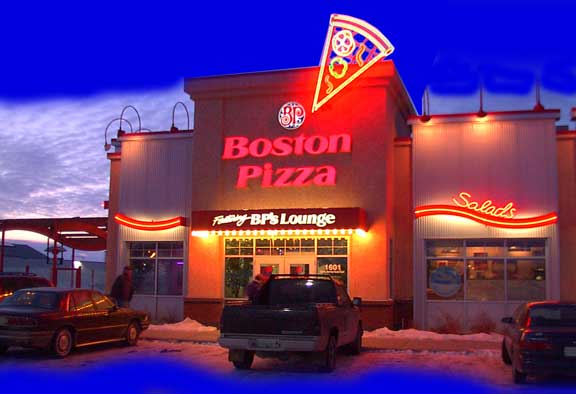 FTLComm - Swift Current - February 24, 2001
Poets have mused about it, great songs have been written about it ,but everyday comes a time of neither night nor day. Though we commonly think of twilight as a phenomena with birds quieting down on spring evening or that lull between daylight and dark, it is also interesting to see twilight as it presents itself in our modern world of neon lights and fast food.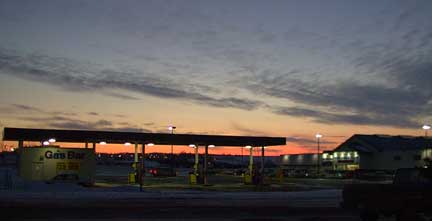 These pictures were taken
Thursday just after seven as we were about to leave Swift Current and journey to Tisdale. The incessant wind of South Western Saskatchewan had come to a brief halt and I snapped a few images of the surroundings catching the few clouds in the sky and the remnants of the sun set. The glow of all of the lights that illuminate the darkness have a far different part to play when it is not yet dark. They define where people will be and where they have been and to an extent describe what they do.

This picture above, shows the crest in the Transcanada highway as it effectively divides Swift Current from its residential area and the mobile commercial area. Swift Current is a curious community that seems to have been created in a contorted mangled manner. Most of its older down town section is a network of tiny one way streets and this was one of the few visits to the place that I did not at least go down one street the wrong way. The middle of the town is the CP rail yard with only two ways connecting the South side and middle section of the town while the highway chops through the North side. Swift Current is a place of barriers, East / West streets that stretch out into industrial areas that are strung out longitudinally. It is obvious that one can not fault some city planner for the communities disarray because from the look of it there was no planning.