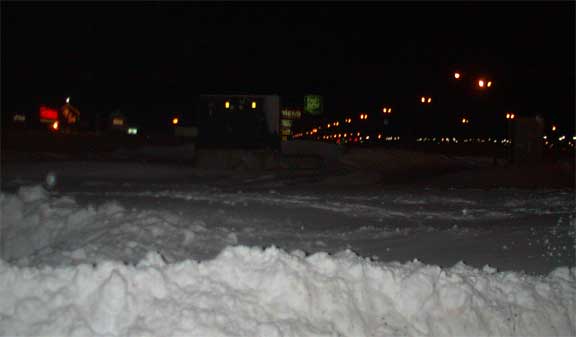 Images by: Matthew Shire
Snowcity
FTLComm - Regina - Monday, February 2, 2004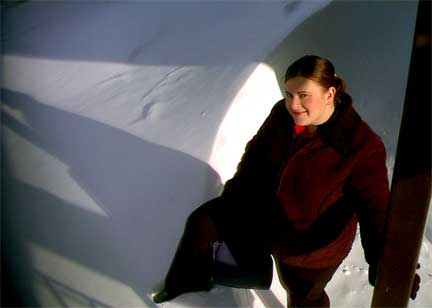 If you travel across Saskatchewan on the Transcanada Highway you will know all to well that from the hills near Mortlach to the scruffy trees near Broadview there is nothing. Moose Jaw, Regina, Indian Head, the Saskatchewan flat prairies seem endless and that is exactly the wind treats the area. On Friday the snow was falling and the wind was blowing and all of it seems to have got trapped in Regina.

All around the city car were trapped in snow, the ring road was closed and everything had to shut down.

Saturday morning it was time to dig out and the process of clearing the snow is expected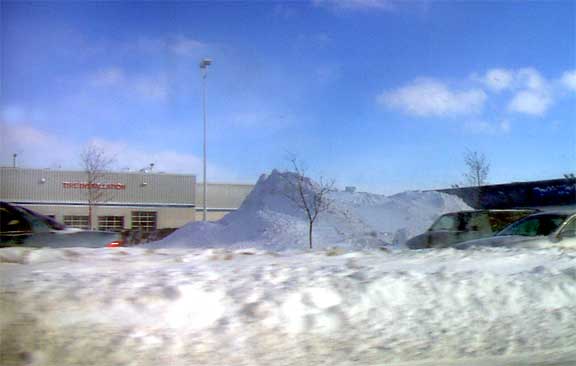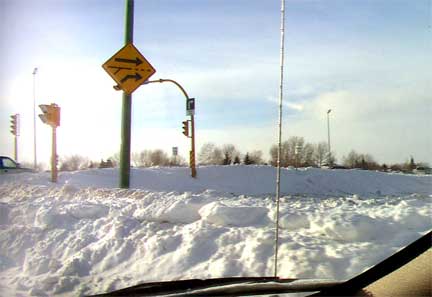 to take three weeks.

These pictures taken Saturday morning show the mountains of snow piling up as the Queen city digs out.

This is hardly a new thing for Regina it is just that in the last few years there have been few storms of this type in the mild winters of the prolonged prairie drought of the late 90s and first half of the next decade. Historians will some day hang a label on these dry, hot and windy years which everyone who is living through them have assumed is normal weather.

Most of the fifties and a good part of the seventies were years of "real" winters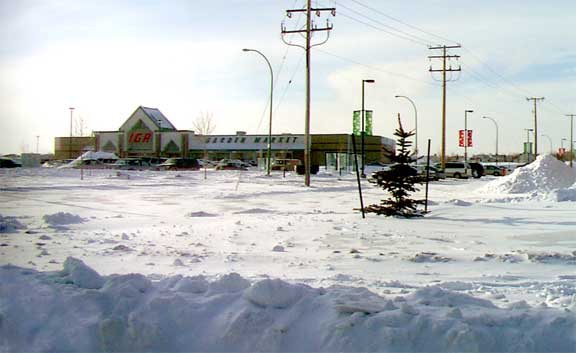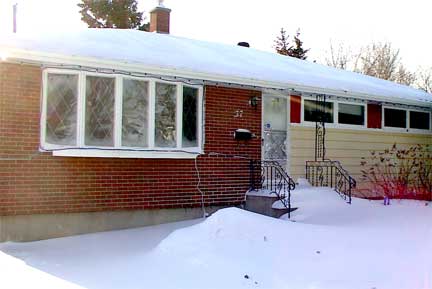 making this one an exception as things have been so mild for so many years that most Regina folks do not remember what howling winds and piles of hard packed snow is like.

If you are reading this from Eastern Canada it is important to note that the snow that piles up in Saskatchewan from a stom like this is not soft fluffy stuff it is ice. The very low temperatures and the wind reduce the ice crystals to ice grains which weld together into solid material weighing up to four times its equivalent volume on a sidewalk in Toronto.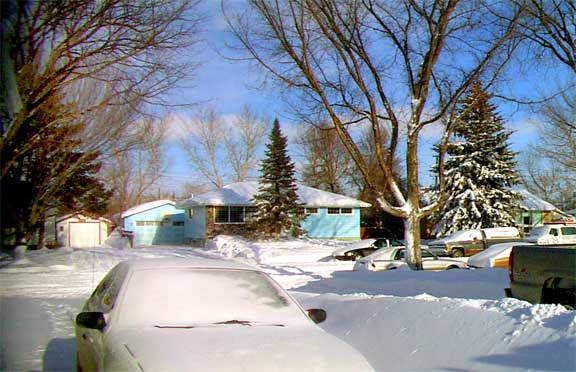 images by Matthew Shire
---
Return to Ensign - Return to Saskatchewan News
This page is a story posted on Ensign and/or Saskatchewan News, both of which are daily web sites offering a variety of material from scenic images, political commentary, information and news. These publications are the work of Faster Than Light Communications . If you would like to comment on this story or you wish to contact the editor of these sites please send us email.
Editor : Timothy W. Shire
Faster Than Light Communication
Box 1776, Tisdale, Saskatchewan, Canada, S0E 1T0
306 873 2004