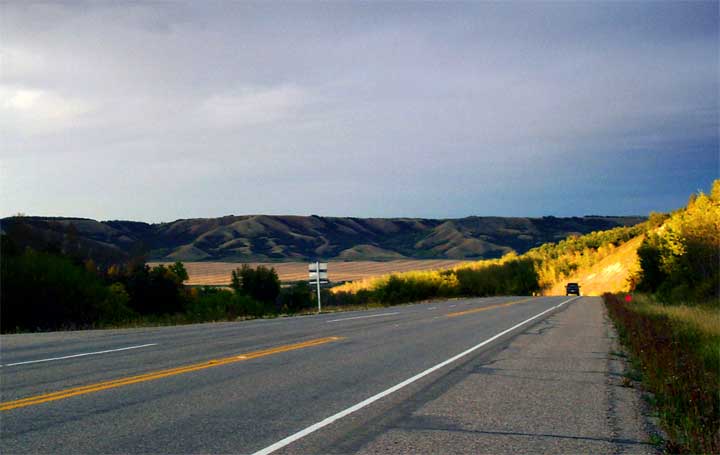 Qu'Appelle Valley scenes
Qu'Appelle Valley - Tuesday, September 20, 2005 Images by Kevin and Sandra McIntyre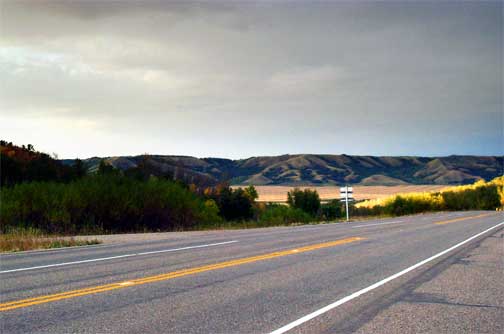 The mythe persists about the monotonous landscape of Saskatchewan as so many people traverse the province along the TransCanada highway and experience mile after mile of pretty much sameness sort of country.

But for those who wander off the hecktic highway there are wonders to behold. The Qu'Appelle valley is one of Saskatchewan's places where the scenery is very impressive. The valley stretches across more than half the width of the province and is a constant variety of hills, streams, flood plains and lakes.
.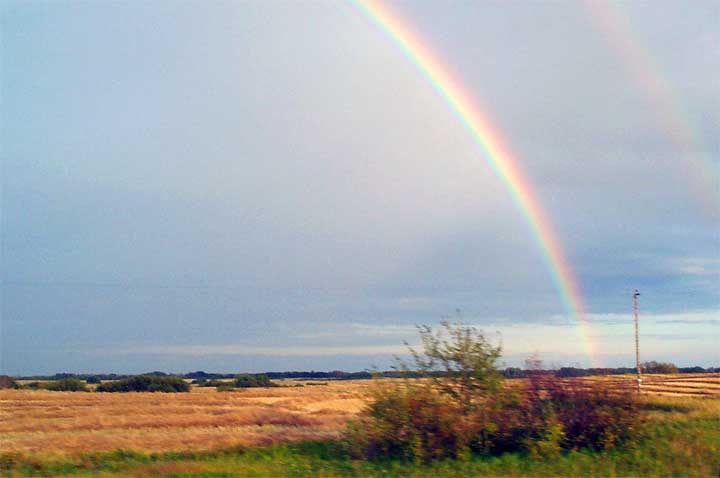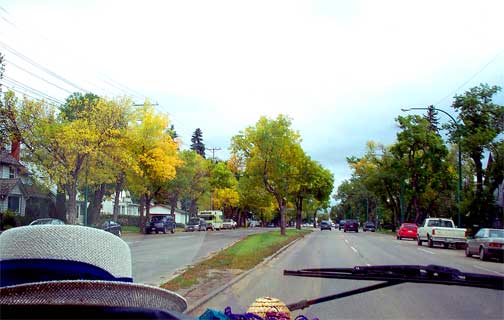 What most travellers miss when they come to Saskatchewan is the sky. It is pretty hard to miss as we on the great central plains of North America accept the vast void above us many who view the world through smog, trees or granite may not know the wonders to behold, both day and night above the flat lands.

Clouds, light and depth of field overwhelm those of us who live beneath these skies reminding us each day and night of our insignifigance and the unrestrained powers that and loom above us controlling our lives and our destiny.
Return to Ensign - Return to Saskatchewan News
This page is a story posted on Ensign and/or Saskatchewan News, both of which are daily web sites offering a variety of material from scenic images, political commentary, information and news. These publications are the work of Faster Than Light Communications . If you would like to comment on this story or you wish to contact the editor of these sites please send us email.
Editor : Timothy W. Shire
Faster Than Light Communication
Box 1776, Tisdale, Saskatchewan, Canada, S0E 1T0
306 873 2004